Swish pattern
NLP secret
The swish pattern is a well known NLP technique and enables the client to change a memory or perception and may also be used to remove unwanted habits.
---
Evolution isn't over.  We are the experience that the universe is having.
Richard Bandler
---
It is one of my favourite techniques.  I have used it myself and with clients and I believe it to be powerful and lasting.
Arlene's case
One day a client called me to say that it was necessary for her to travel 140 miles or so to London for an urgent appointment but didn't feel able to do so because she was so traumatised by intrusive thoughts about her last employment there.
Arlene, as we will call her for these purposes, had worked in the city for six months or so in very intimidating circumstances with a bullying boss who made her life very unpleasant.
Eventually she managed to get out of there but had no wish to return.  As is so often the case, she now associated the city with her bad experience so wished to avoid the place altogether.
The swish pattern but not face to face
The day had now arrived when she wished to travel for some completely unconnected but important matter.  
She needed a quick fix and it had to be done by telephone so I utilised the swish pattern.
Bear in mind that on this occasion what the client needs to do is to change her memory for a better one so that she can go to her new appointment with confidence, effectively obliterating her unpleasant previous experience.
So I started by asking her to bring up a picture in her mind of the unpleasant experience and asked her about the sub modalities. 
NLP swish pattern and the unwanted image
As usual with unwanted images, the picture was large and bright and the client was viewing what went on through her own eyes, so in an associated state.
We need to know at this stage if the client ever wants the unwanted behaviour or image again.  
In this case she did not.  We also need to know what she wants in its place.
Swish pattern and the desired image
What Arlene desired was to travel to London and go about her business in the city confidently, so she needed to see herself doing that and she needed the feelings that went with it.
At this stage I asked her to imagine herself doing precisely that, going to the railway station, sitting on the train in a relaxed and confident fashion, alighting at her destination and summoning a taxicab to take her for her appointment.
All the time she was seeing this, Arlene was moving with an air of confidence and feeling relaxed and poised.  
I asked her to bring the picture up big and bright and full of colour.
Intensifying the sub modalities in the swish pattern
Then she was to hear what she would hear and experience the confident feelings in her body.  
Then I asked her to double the picture and then double it again and intensify the submodalities.
In order to get to this position with the client it is necessary to ask how they would like to see themselves. 
It is usually also  better that the client sees herself in the desired image (that is, in a dissociated way) in order to motivate her.
Now we know the client can make that picture, we ask her to shrink it down to a tiny square and put it on one side.
Closing the eyes in the swish pattern
Then I asked Arlene to close her eyes and bring back the large picture that she sees in her present state (that is to say, the experience she does not want) and to place the tiny, desired picture in its bottom left hand corner.
So the client is now looking at the large unwanted image in front of her and, right down in the left hand corner, is a minuscule image of her desired picture and feelings.
You have to remember that on the occasion I administered this intervention I was at the end of a telephone hundreds of miles away, so I had to ask the client to imagine my presence directly in front of her and I explained precisely what I would be doing at my end and what she was to expect.
The brain works best at lightning speed and with the swish pattern it is no exception
The brain works best when it operates quickly so it is important to perform this exercise at speed. 
I instructed Arlene then that the next stage was to take the colour out of the unwanted image and shrink it to the size of the desired picture and, at the same moment, rapidly expand the desired image, making it colourful and bright so it filled the room.
This had to be done on my instruction as I made a s-w-i-i-i-s-s-s-h sound and in the blink of an eye, so to speak. 
Once that has happened the client is left with a clear, bright, colourful image of the desired state, hearing what she would hear and feeling what she would feel in that confident situation.
Repeating the swish pattern
When she had done that, I went through the whole exercise again, asking her to bring back the unwanted picture, performing the s-w-i-i-i-s-s-s-h and replacing it with the desired picture.
Each time she had done that I asked her how the unwanted picture looked as she brought it back.  
We performed the exercise five times (which I suggest should be the minimum), and at the end of the fifth she struggled to bring back the undesired picture at all.
Obviously, it would have been more desirable to have undertaken the exercise face to face, but the client needed an urgent remedy and we had to work with what we had.
Arlene reported back to me afterwards that she had felt fine on the journey, was confident in London, attended her appointment and everything was fine.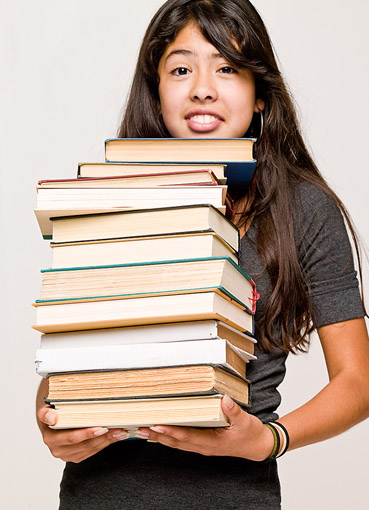 The swish pattern may be a lasting solution  
That was now a considerable time ago and Arlene reports to me that the unwanted situation has never returned.
It is always good to be able to report a successful outcome.  Now what should we do if the unwanted situation starts to re-emerge?
Before leaving a client in this situation, instruct her – as I instructed Arlene on this occasion – to repeat the exercise herself and make sure she does it at least five times and until the undesired image has almost or entirely disappeared.
And the exercise can be repeated at intervals, of course, if the image is persistent, until it has definitely gone.
Bear in mind also that in addition to the example I have given, the swish pattern may be used to replace undesired behaviours with desired ones just as it can be used to replace undesired pictures.
See below for a list of other NLP Secret articles.
Gain FREE access to my self-confidence video
To gain free access to my self-confidence video enter your email address and first name in the box below.  This will also keep you up-to-date with my free newsletter Inspirations.
As a bonus for subscribing you'll receive the first three chapters of my book Towards Success, where you can learn more about NLP techniques, from Anchors to Modelling, and my 50 favourite inspirational quotations.
---
The Secret of Mindpower and NLP Home 
---
Return to Site Search & Contents Page
---