CBT Techniques
TactileCBT
CBT techniques now include TactileCBT which is the brainchild of Martin and Marion Shirran authors of Shirrans Solution – The Gastric Mind Band, and Push Button Therapy and was recently launched on 14 September 2013.
---
Get 50% off TactileCBT with Discount Code 0041

---
---
Rational belief brings us closer to getting good results in the real world
Albert Ellis
---
When I discovered that TactileCBT was being delivered as an online training CBT tutorial and programme I had to investigate further. 
I was already a great fan of Martin and Marion Shirran because I knew that the principles in The Gastric Mind Band, from which this work is drawn, do work. 
If you're a regular visitor to this site you'll know that I have used those principles myself and succeeded in losing a considerable amount of body weight. 
Since the Shirrans' book was published in 2010, Paul McKenna has also produced his own version called Hypnotic Gastric Band which is, as far as I can see, an endorsement of the same principles.
---
CBT techniques - what is TactileCBT?
In a nutshell, TactileCBT is an innovative, simple and effective approach from cognitive behavioural therapy based on a metaphor of mental time travel and drawing on Time Perspective Theory (Zimbardo and Boyd), and integrates several robust CBT techniques.
---
CBT techniques - for whom is TactileCBT?
The training has been designed for those in the fields of therapy, health andeducation. 
It complies with standards set out for continuing education and continuing professional development (CPD) in these fields.
You may wish to enrol on the training if you're keen to deliver significant and enduring changes to your clients' thinking and behaviour as well as enhanced quality of life and proved psychological and social functioning.
Studies carried out by the TactileCBT Foundation have shown that clients indicate significant and enduring changes in their thinking and behaviour as well as enhanced quality of life and proved psychological and social functioning.
---
CBT techniques - How does Tactile CBT work?
Building on the principles set out in The Gastric Mind Band, the technique involves getting the client to pause before taking the next step.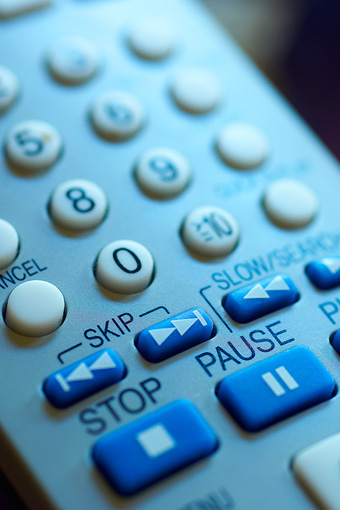 Those who have read The Gastric Mind Band will recall that the client is taken to a fork in the road and asked to consider what life will be like in a year's time if nothing changes.
If the reader takes one road and carries on in the same way, he can be sure to be heavier and fatter with the passage of time.
If, on the other hand, he takes the other route, eats less and exercises more, he can look forward to a fitter and happier life in the years to come.
Essentially, it is not only getting the client motivated, but also enabling her to press the pause button and contemplate the consequences if she continues in the same old way.
Pause Button Therapy (PBT) is at the heart of TactileCBT and this is precisely what it is really about. It's appropriate for a range of behaviours.
---
"PBT can really change the dynamics, a simple but clever solution... "
Psychologies magazine
---
TactileCBT uses a remote control device in the form of a mock television remote control or a wrist band, which enables the client to pause, take time out, press the forward button to contemplate the consequences of certain actions, rewind, play forward and compare an alternative course of action.
Can you imagine delivering considerable benefits to your clients in just two or three sessions including overcoming complex and long-term difficulties including social phobia, substance abuse and eating disorders, as well as improved psychological and social functioning and improved quality of life?
---
CBT techniques - what they're saying about TactileCBT
The approach has been endorsed by universities around the world including Stanford University professor Philip Zimbardo, and Windy Dryden, leading cognitive behaviour therapy practitioner and professor at Goldsmiths, University of London.
---
CBT techniques - Is TactileCBT a new approach?
Although it shares the same fundamental framework as its CBT relatives, it also has a number of distinguishing features that make the theory and practice of the TactileCBT approach unique.
As an NLP trainer I recognise visualisation techniques, running the film backwards and forwards,  and anchoring in this approach.
TactileCBT has been used to treat a range of problems, including: substance abuse, nicotine addition, overweight and obesity, anger management, anxiety, eating disorders, depression, debt management, gambling problems, retail addiction, self harm, road rage, bullying, panic attacks, relationship problems, OCD, criminal offending, behavioural problems in children and much more.
---
CBT techniques - enrolling on this training
The online CPD training offered by Tactile CBT Foundation can be completed at a time to suit you.  
All you need to do is enrol on their website (with the discount code below) to receive an email outlining how to access the Webinars and other training materials.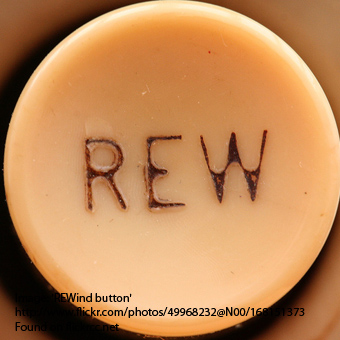 ---
Time limited discount
The Foundation is keen to recruit and train practitioners from a wide range of disciplines to facilitate the ongoing development of its approach. 
Because of this the training is being offered for only £147.50 ($237) - half the normal price of £295 ($474) - when you quote the discount code 0041 in the group code box. 
The versatile simple approach of TactileCBT can be used with a wide range of clients who present with differing treatment needs and it is suggested that it could help cut government spending, assist children and young people and treat bullying, amongst other things. 
I'm sure you'll agree that because it is easily combined or integrated with other therapeutic approaches, it is a useful addition to comprehensive treatment plans.
---
What does the training include?
So what do you get for your money? This is the bottom line, right?  Well, the training includes:
Two 45-minute online Webinars

An outline of the early development of TactileCBT

 

A review of the theoretical frameworks that underpin TactileCBT

A review of the evidence base for TactileCBT

Training on how to use TactileCBT with clients

A semi-live Q&A session with the presenters

A comprehensive TactileCBT Training Manual

Access to the TactileCBT Client Workbook
You don't have to sign up to the course today but buy now you will want to make sure that you enrol while the discount is still available quoting code 0041 to take advantage of the 50% discount before it rises to £295 ($474).
Enrol now for £147.50 ($237)
with code 0041
NB. Remember when you click through to the TactileCBT website to scroll down and enter the code 0041 in the
Group Code box.

---
Gain FREE access to my self-confidence video
To gain free access to my self-confidence video enter your email address and first name in the box below.  This will also keep you up-to-date with my free newsletter Inspirations.
As a bonus for subscribing you'll receive the first three chapters of my book Towards Success, where you can learn more about NLP techniques, from Anchors to Modelling, and my 50 favourite inspirational quotations.
---
The Secret of Mindpower & NLP Home

---
Return to Site Search & Contents Page
---