Real Men of Genius
Christopher Wren
Architect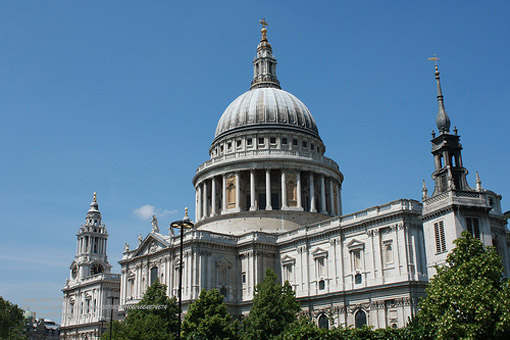 This Real Men of Genius interview with Sir Christopher Wren cannot be better endorsed than by the words of his son, Christopher Wren Jr, which are written upon his tomb in St Paul's cathedral:  
Here in its foundations lies the architect of this church and city, Christopher Wren, who lived beyond ninety years, not for his own profit but for the public good.  Reader, if you seek his monument – look around you. 
Education
Question
Sir Christopher, you were born on 20 October 1632, I understand.  Could you please tell us a little more about where you were born and about your education?
Answer
I was born in East Knoyle in Wiltshire where my father was rector.  We moved to Windsor some time afterwards.
After a short period at Westminster School, which I left at the age of 14, I worked for Sir Charles Scarburgh as an anatomy assistant and Latin translator before going up to Wadham College, Oxford two or three years later.  I graduated in 1651.
Question
And your MA followed shortly?
Answer
I received my MA in 1653 and around the same time was elected a fellow of All Souls and undertook research.  In 1657 I was appointed Professor of Astronomy at Gresham College, London.
Real Men of Genius – The Royal Society
Question
How did the Royal Society come to be formed?
Answer
I met regularly with a group of philosophers and scientists whilst at Oxford.  The same group attended my London lectures and this was formalised in 1660.  The Society was formalised in 1662 and Charles II gave it the Royal Charter.
Question
That was shortly after you were appointed Savilian Professor of Astronomy at Oxford?
Answer
Yes, in 1661.  I held the chair until 1673.  During that period I drew up plans for long term weather forecasting, but I understand they were not realised for another 300 years.
Real Men of Genius - architecture
Question
Your very many studies included physics and engineering?
Answer
Indeed, and I believe these led to my interest in architecture.
Question
You soon received commissions?
Answer
Yes.  I was asked to design the Sheldonian Theatre in Oxford and a chapel for Pembroke College, Cambridge.
Real Men of Genius – the Great Fire
Question
You rebuilt part of Hampton Court Palace and then came the Great Fire that ripped the heart out of London.
Answer
London was undoubtedly a fire hazard at that time with so many wooden buildings and so much congestion.  We hadn't really learned from the fire in 1632 and the narrow streets and overhanging jetties were dangerous.
It had been a long hot summer before the fire started in a bakery in Pudding Lane.  Within the space of four days two thirds of London had been destroyed.
Question
Were you asked to submit a plan for redesigning the capital?
Answer
I was, but it was not adopted.  I believe it would have been the envy of Europe.  My mathematical plan encompassed broad avenues and would have been a startling contrast to that which existed before.
Question
Where did you gain such a thorough understanding of architecture?
Answer
I acquired a thorough understanding of modern construction and design when I visited Paris.  It seemed to me that architecture was more than a set of design formulas and rules;  they also needed to be supplemented by intuition, imagination and experience.
Real Men of Genius – St Paul's Cathedral
Question
Which leads us on to St Paul's Cathedral.
Answer
I had been involved with the repair of the old building from 1661. I was already working on the design for the dome before the Great Fire.  Work started in 1675 but was not completed until 1710.
Question
Didn't you also play a part in the erection of the Monument to the Great Fire?
Answer
Together with my friend, Robert Hooke.  We designed and made it of such a height that it marks the distance from Pudding Lane where the fire commenced.
Question
When were you knighted?
Answer
In 1673.  By then I had started to play a part in the rebuilding of London after the fire.  I rebuilt 52 churches that had been destroyed.
Real Men of Genius - Marriage
Question
It wasn't until 1669 when you were 37 years old that you married for the first time?
Answer
I married Faith who bore me two children.  Gilbert died when he was a little less than eighteen months old, but Charles Jr survived and I later trained him to become an architect.  We had hardly been married for three years when Faith contracted smallpox and died.
Less than two years' later I married Jane.  We had a daughter, Jane, and William (a sickly child).  Jane contracted tuberculosis and died in 1680.  So although I lived to a great age, I was married but a few.
Question
Would you tell us a little more about your architectural works?
Answer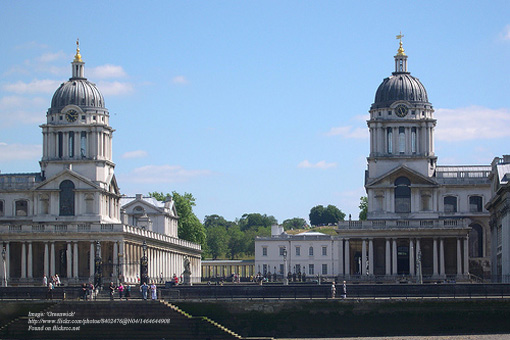 There were so many.  They included the Royal Observatory at Greenwich and the library at Trinity College, Cambridge.  I would place those among the most important.
There were also the Chelsea Hospital, and the state room at Windsor Castle.
Real Men of Genius – scientific works
Question
There is more to know about your scientific interests, isn't there?
Answer
During my time at All Souls I built a transparent beehive for scientific observation.  Around that time I also started to observe the moon.  I was also able to improve the performance of microscopes around then. 
I had been endeavouring to explain the appearance of Saturn from my own observations, but having seen Huygens hypothesis I felt it was superior to my own and my writings were not published.
My works were many and varied.  I studied light and its refraction, water and freezing, agriculture and much else.
Question
At the end of your life, your family estate was in the Hampton Court area?
Answer
Yes, but I also leased a house in St James's Street.  I liked to wander along to St Paul's to see how things were progressing. 

One day I caught a chill and within the space of a very few days my health deteriorated.  On 25 February 1723 one of my servants discovered that I had died in my sleep.
Question
Your remains lay in the south-east corner of the crypt of St Paul's alongside certain other family members.  And now, almost 300 years later, your major works still dominate the London skyline?
Answer
I humbly acknowledge that to be true.
Keep your eyes open for more Real Men of Genius as they are added to this site and also look at Real Women of Genius for further examples.

Read Modelling Genius and remember also to see where you can identify the talents of these people within yourself.  You will have them all.  You may just need to search a little:
---
Gain FREE access to my self-confidence video
To gain free access to my self-confidence video enter your email address and first name in the box below.  This will also keep you up-to-date with my free newsletter Inspirations.
As a bonus for subscribing you'll receive the first three chapters of my book Towards Success, where you can learn more about NLP techniques, from Anchors to Modelling, and my 50 favourite inspirational quotations.
---
Return from Real Men of Genius - Christopher Wren - to
The Secret of Mindpower & NLP Home

---
Return to Site Search & Contents Page
---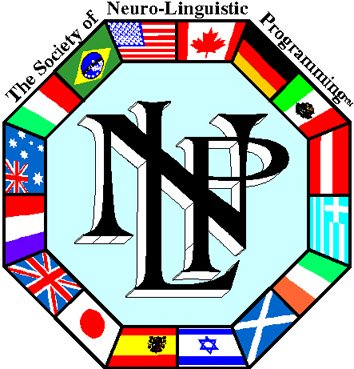 ---