Real Men of Genius
Walt Disney
Major educational influence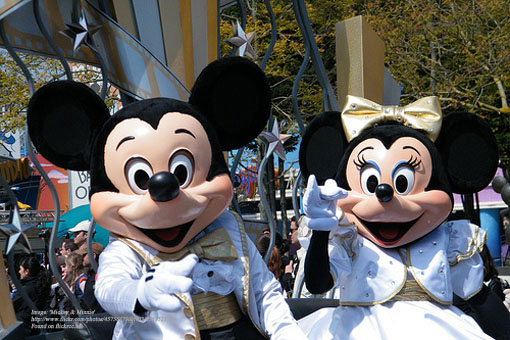 Walt Disney features in this interview with Real Men of Genius because, among his many other great achievements,  he created cartoon heroes to replace the roles played by human actors, as well as a film studio which became a major educational influence in the world.
Question
You were a Chicago man, I believe?
Answer
Yes.  I was born on 5 December 1901.
Question
When you were a young man I think you worked as a cartoonist.  Is that something you always wanted to do?
Answer
I loved drawing.  I started to draw pictures of horses when I was pretty young.  At High School I was cartoonist for the school newspaper.  I had difficulty obtaining paid employment as a cartoonist and for a while created advertising for theatres and newspapers.
Real Men of Genius – early ventures
Question
Tell us something about your early ventures into the cartoon world?
Answer
For a time I was involved in a studio called Laugh-O-gram which produced cartoons, but overheads were so high that we were eventually bankrupted.  .
That led to me setting up with my brother, Roy, in Hollywood.  Without going into all the details, I lost the rights to one of my principal characters and had to find a new one
Real Men of Genius – Mickey Mouse
Question
And who was that, dare I ask?
Answer
That was Mickey Mouse.  I expect you've heard of him!  He first appeared in the black and white cartoon, Steamboat Willie, in 1928.  I provided the voice for Mickey's character myself until 1947.
Question
When did Mickey first appear in colour?
Answer
That would have been 1935.  I had already received a special Academy  Award for Mickey in 1932.  Then followed Donald Duck, Goofy and Pluto.
Question
Mickey was your most popular cartoon character at that time, wasn't he?
Answer
Yes, but Donald Duck was a very good second, and by 1949 was more popular than Mickey.
Real Men of Genius – family life
Question
Would you tell us something of your family life?
Answer
I married Lillian in 1925.  After a miscarriage, Lillian's second pregnancy resulted in the birth of our daughter, Diane Marie, in 1933.  Three years after that we adopted Sharon Mae.
Question
Then came the time when you produced your first full-length colour cartoon?
Answer
Yes, that was Snow White and the Seven Dwarfs  and was quite revolutionary at the time.  Of course, the doubters were very rude about the idea and said it would never work.  We ran out of money part way through the production and had to borrow.
Question
But it turned out to be a great success.
Answer
I should say so.  It was the most successful motion picture in 1938 and earned over $8 million.
Question
I think that enabled you to set up in new studios and work on further productions?
Answer
That was followed by Pinocchio, Dumbo, Bambi, Lady and the Tramp and Sleeping Beauty.
Real Men of Genius – best achievement
Question
What do you consider as your best achievement in those days?
Answer
I believe that was Fantasia which came out in 1940.  The film interpreted some great musical works and included Beethoven's Pastoral Symphony, Stravinsky's Rite of Spring, Bach's Toccata and Fugue in D minor, Schubert's Ave Maria and Tchaikovsky's Nutcracker Suite. 

The imaginative way we produced all that would not, in my opinion, have been possible before we had colour cartoons.
Real Men of Genius – after the war
Question
After the war there were still more cartoon films?
Answer
Yes.  We had to shelve Alice in Wonderland and Peter Pan during the war, but we were then able to complete them.  We were also able to start work on the very popular Cinderella.
Question
At the end of the 1940s didn't you also direct a series of feature films in colour?
Answer
The one that stands out for me was The Living Desert in 1953 which educationally had a great impact in that it taught young children about animals, the environment and the world in which they lived.  We also produced a range of adventure films.
Question
And then there was the wonderful Mary Poppins?
Answer
That was our most popular film in the 1960s.
Real Men of Genius – personal involvement
Question
What sort of personal involvement did you take with the cartoonists?
Answer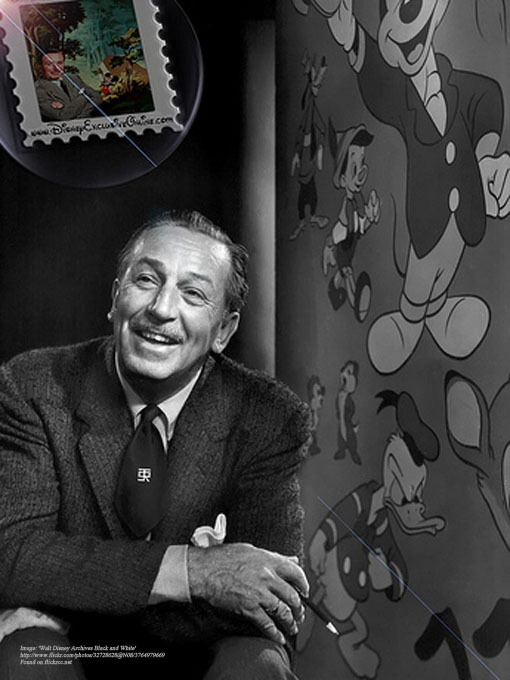 During the 1930s and 1940s I supervised all the teams of graphic artists.  It was their job to give life to the cartoon characters and I felt it was important that they observed real live animals close up so they could take in the subtleties of their movement.
Real Men of Genius – theme parks
Question
Could you explain a little about your idea for an amusement park?
Answer
That would be Disneyland in LA.  I thought it would be a wonderful place for the employees to spend time with their children.  I wanted it to look like nothing else in the world and, most of all, to be surrounded by a train.
Question
Then some years later you envisaged a still larger project for Florida?
Answer
Ah yes, Disney World, Orlando.  I wanted it to include an even larger version of Disneyland which was to be called The Magic Kingdom and include hotels and golf courses.  Unfortunately, I didn't live to see it open.
Real Men of Genius - imagination
Question
But I am sure you can take some consolation from the fact that it is even larger now, over 50 years later, than probably even you could have imagined at the time.
Answer
I do take comfort from that success, but I suspect you don't fully appreciate the width and depth of my imagination!
Question
Then in 1966 you discovered you had contracted lung cancer?
Answer
Yes, I had been a smoker all my adult life.  They discovered a tumour in one of my lungs when I was undergoing tests in respect of another matter.

It was malignant and had spread very quickly so they removed the lung, but it was really too late.  I died a few weeks later just after my 65th birthday.
Question
It is said that you arranged for your body to be cryonically frozen after death so that when science had advanced sufficiently to restore life from death, your body could be, so to speak, resurrected?
Answer
Ha ha, that's a good one.  I suppose it was going to be stored beneath the Pirates of the Caribbean ride at Disneyland as well!  I think somebody has a strange sense of humour. 

I don't think I know what "cryonically" means even.  I was cremated and my ashes interred at a memorial park in California.  My family can vouch for that.
Keep your eyes open for more Real Men of Genius as they are added to this site and also look at Real Women of Genius for further examples.

Read Modelling Genius and remember also to see where you can identify the talents of these people within yourself.  You will have them all.  You may just need to search a little:
---
Gain FREE access to my self-confidence video
To gain free access to my self-confidence video enter your email address and first name in the box below.  This will also keep you up-to-date with my free newsletter Inspirations.
As a bonus for subscribing you'll receive the first three chapters of my book Towards Success, where you can learn more about NLP techniques, from Anchors to Modelling, and my 50 favourite inspirational quotations.
---
Return from Real Men of Genius - Walt Disney - to
The Secret of Mindpower & NLP Home

---
Return to Site Search & Contents Page
---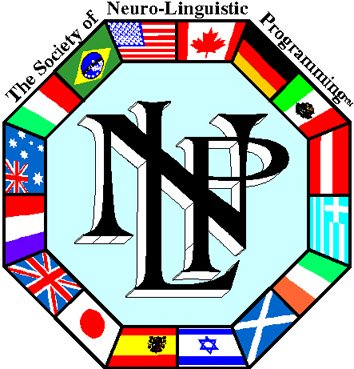 ---