Association and Dissociation 
NLP Secret
Association and dissociation are words we use to describe the way we observe our own mental pictures. 
In a nutshell that means seeing those pictures through our own eyes or through the position of looking through someone else's eyes and seeing ourselves in the picture.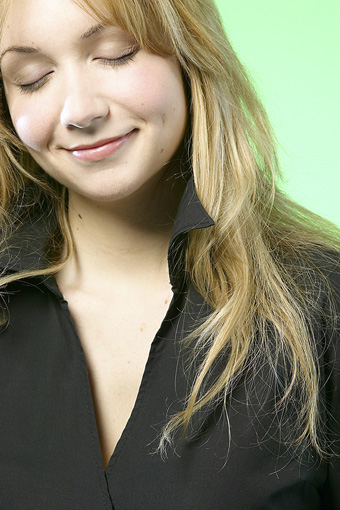 ---
But O, how bitter a thing it is to look into happiness through another man's eyes
William Shakespeare 
---
It may be a good idea to refresh your memory about sub modalities and perceptual positions either before or after reading this article.
Through whose eyes we see the pictures in our mind very often affects the sub modalities and our perception of those pictures.
Changing those sub modalities is a different experience for each of us, some needing to change little and others much for corresponding perceptual shifts.
The sub modalities of association and dissociation
In my own case, I know if I make the pictures big, bright and colourful, they are likely to lift my mood considerably.
Making the picture small, black and white and fading into the distance will likewise diminish the effect of a bad experience.
The most effective sub modality changes may be different for you, but I find from my experience of working with others that those few usually have great impact.
Those sub modalities that have greater impact are referred to generally as driver sub modalities because of their ability to drive the change in your feelings, although the descriptive term is not important for these purposes.
Where are the pictures in association and dissociation?
But let us get back to association and dissociation.  
When someone sits in front of me worried or anxious as Jared did when he came to see me about his anxieties, I want to know at an early stage where the pictures are.
Sometimes I don't have to ask very much.  Jared told me he couldn't see through the next day even and the feelings overwhelmed him.  It seems to me that picture has got to be pretty big and awfully close.
Association and dissociation – Jared's case  
Jared is a worrier.  When he spoke to me he was primarily concerned about money and about his health. 
He worried that if he didn't get a job soon he would run out of money.  He worried that if he did get a job soon his health wouldn't be able to stand it. 
If you are determined to lose whatever the outcome, you are struggling a little!  It was the not knowing that was playing on his mind, he told me – the uncertainty of it all.
So we talked about where the pictures were, investigated the different submodalities, played with them a little and compared the results.
Certainty, association and dissociation
I asked him to imagine a picture he was absolutely certain about, something that was almost bound to occur, or something that had never to his knowledge failed to happen, like, for example, the sun coming up in the morning.
We discussed where that picture was in relation to the anxious pictures he was getting and, as you would expect, they were in a completely different position, and the major sub modalities were different too.
I discussed with him in each case also whether he was seeing his pictures from an associated or dissociated perspective.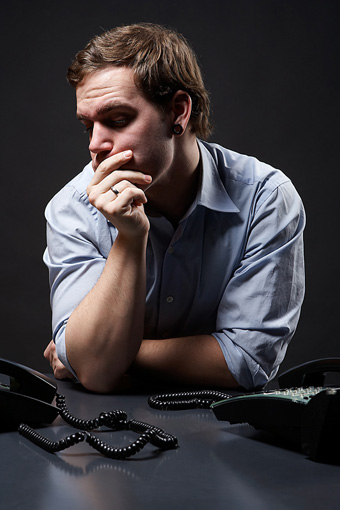 Association and dissociation affecting emotions
Again, you will not be surprised to know that the association or dissociation affected his emotions. 
It is always reassuring for a client to know that once they change the associated or dissociated perspective and the other sub modalities, this also changes their feelings.
They know then that they have power over what they perceive to be happening to them and they can control what is going on.
When Jared was feeling overwhelmed by anxiety and couldn't see past tomorrow, he was viewing the whole episode in panoramic vision through his own eyes so he was associated.
I got him to reduce that picture in size, push it away, pull out the colour and see himself in the picture.  That reduced the feeling.
By the time we met, Jared had consulted a number of people over quite a long period of time and had been undertaking therapy that hadn't helped him so much.
Association and dissociation – doubling the dissociation
Because of that I decided it may be better to use double dissociation.  I asked him to see himself looking at the anxious pictures as if they were in front of him on a screen.
However, when he was looking at himself there would be a clear glass bullet proof patio door between them:  that is to say he would be looking at himself through a clear glass patio door looking at the images on a screen.
Try performing this exercise in your own mind for a moment so that you can really imagine and feel what was happening.
Now the next stage for Jared was to see himself looking at himself through the glass patio door looking at images on a screen. 
Again, that might sound a little complicated but try the exercise for yourself in your own mind's eye.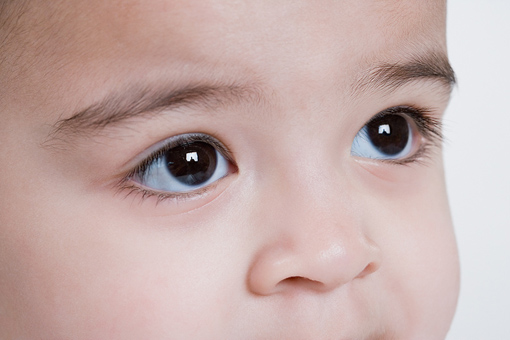 Association and dissociation – looking at your own screen
I suggest that firstly you imagine looking at unwanted images of your own on a screen. 
Then remove yourself to the other side of the imaginary patio door and watch yourself looking at the images. 
Finally, imagine stepping back two or three paces and look at yourself looking through the patio door at yourself watching the screen.
This is a very useful technique that can be used in a number of situations and completely removes the anxiety and emotion. 
By double dissociating it removes you away from the troubling situation.
It certainly worked for Jared who found he now had a very useful tool for dealing any sort of recurring anxiety problem.
If you'd like to explore NLP techniques further, please see the list below or look at specific problems in the right hand column:
---
Gain FREE access to my self-confidence video
To gain free access to my self-confidence video enter your email address and first name in the box below.  This will also keep you up-to-date with my free newsletter Inspirations.
As a bonus for subscribing you'll receive the first three chapters of my book Towards Success, where you can learn more about NLP techniques, from Anchors to Modelling, and my 50 favourite inspirational quotations.
---
Return from Association and Dissociation to
The secret of mindpower and NLP Home 
---
Return to Site Search & Contents Page
---