Real Women of Genius
Marie Curie
The first Woman Nobel Prize Winner
Real Women of Genius honours Marie Curie not only because she was the first woman to win a Nobel Prize but because she also holds the distinction of being the only woman to have won two Nobel Prizes for her scientific discoveries.
With her husband Pierre Curie and Henri Becquerel, in 1903 she shared the prize for physics.  Eight years later, both men having died, she won the prize on her own.
Early life
Question
Madame Curie, please tell us a little of your early life.
Answer
I was born in Warsaw, Poland, one of five siblings ,on 7 November 1867, a time when Poland was under Russian rule.  My parents were teachers. 

My birth name was Maria Sklodowska.  We were nationalists and life under the Tsarist occupation was difficult.
Sadly, my sister, Zofia, died when I was ten years old and my mother contracted tuberculosis and died two years later.
Education was difficult because there were not many opportunities for women, but in 1891 I went to Paris and was one of 23 women who enrolled at the Sorbonne.
Real Women of Genius - Marriage
Question
Was it there that you met your future husband?
Answer
Pierre was an instructor at the University.  When I saw him I was struck by his openness.  He inspired confidence by his rather slow and deliberate speech, and the simplicity of his smile.  I thought him to be a dreamer, absorbed in his reflections.
Question
Was there a time when you returned to Poland?
Answer
Yes.  We became closer because of our mutual feelings for science.  I rejected Pierre's first proposal to marry because I wished to return home.  Pierre said he would follow me even if it meant teaching something else.
When I returned to Warsaw my application for a place at Krakow University was denied merely because I was a woman.  Eventually, Pierre persuaded me to return to Paris to work for my own doctorate.
By then Pierre was a professor.  We married in 1895.
Question
Did you believe it to be a match made in heaven, so to speak?
Answer
I did.  Our working lives were, however, every bit as important as our romance.  We both believed that nothing in life was to be feared but merely understood.
Pierre once wrote in a letter to me:  It would be a fine thing which I hardly dare believe to pass our lives near each other hypnotised by our dreams:  your patriotic dream, our humanitarian dream and our scientific dream.
Our daughter, Irene, was born in 1897.  Eve followed in 1904.
Real Women of Genius - Research
Question
Explain a little about your research into uranium and where you undertook it.
Answer
We did not have what you might call a dedicated laboratory, and most of our work was carried out in a converted shed at the university.  It wasn't satisfactory by any stretch of the imagination, in that it was not waterproof or properly ventilated.
Neither did we appreciate in those days the effect that our work might have upon our health.  It is fair to say I laboured very long hours in an endeavour to find the scientific evidence I needed.
On occasions I might spend a complete day mixing a boiling mass with a heavy iron rod which was nearly as big as me.  By the end of the day I was often completely exhausted.
My investigation of uranium concentrated on the examination of waste material from mines which was known as uranite or pitchblende.
Real Women of Genius – Polonium and Radium
Question
It is right that Henri Becquerel had already discovered how uranium produced x-rays, isn't it?
Answer
That is correct.  Pierre and I discovered that its energy came from an internal reaction.  We received some help from a local factory, but to obtain a tenth of a gram of radium took three years and consisted of boiling tar day and night.
In 1898 we were able to announce the discovery of polonium – which was named after my country – and also radium. 
Real Women of Genius – First Nobel Prize
Question
Then came your first Nobel prize?
Answer
That was jointly with Pierre and Henri.  The citation was:  In joint recognition of the extraordinary services they have rendered by their joint researches on the radiation phenomena discovered by Professor Henry Becquerel. 
Question
Pierre was offered the Legion d'Honneur, wasn't he?
Answer
Yes, but he declined and asked for a proper laboratory instead to replace our miserable old shed.
Question
As you have already mentioned, there was a downside as far as your health was concerned?
Answer
There was.  We did not understand radiation sickness at that time, but both ourselves and our staff would at times become faint with it. 

Neither was it unusual for Pierre to travel around Paris with a nugget of radium strapped to his flesh to see how much of it burned.
Real Women of Genius - tragedy
Question
Your daughters were very young when tragedy struck the family?
Answer
Irene was 9 and Eve 2 when Pierre died tragically at la Rue Dauphine.   In torrential rain he was run down by a horse drawn carriage and his skull was fractured.  I was completely devastated by his loss.
Question
What happened then?
Answer
I was offered a professorship at the Sorbonne that Pierre was to have taken.  I was the first woman professor there.
In Pierre's memory I founded the Radium Institute in Paris and then in Poland.
Real Women of Genius – Second Nobel prize
Question
Then came your second Nobel prize in 1911.
Answer
That was for my services in the advancement of chemistry by the discovery of the elements radium and polonum, by the isolation of radium and the study of the nature and compounds of what was called "this remarkable element".
Question
War broke out in 1914.  What did you do then?
Answer
I found a way to apply the benefits of radiology and used it for accurately pinpointing such matter as shrapnel and bullets in the bodies of soldiers. 
We were able to provide mobile x-ray vans which came to be called "petite Curies".  Irene and I drove them to the Western Front.
Real Women of Genius – an exception
Question
Your daughters also distinguished themselves, didn't they?
Answer
Together with her husband, Frederic Joliot, Irene won the Nobel prize for Chemistry in 1935, whilst Eve was an accomplished writer.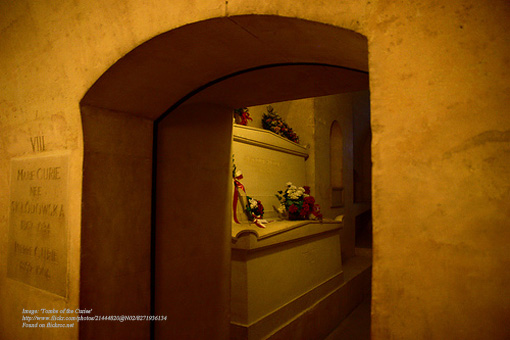 I do not believe it was necessary to lead such an unnatural existence as mine.  The difficulty is that one never notices what has been done;  one can see only that which has to be done.
I considered to myself to be an exception.  The time I gave to science, which was a very great deal, was given because I wanted to give it and because I loved research.
What I wanted for women and young girls was a simple family life and some work that would interest them.
Question
Finally, you contracted leukaemia, probably an effect of your years of exposure to radiation?
Answer
It was something I found difficult to acknowledge during my lifetime, but that must be so.  I died on 4 July 1934.  My remains, along with those of my beloved Pierre, have since been interred beneath the Pantheon in Paris.
Keep your eyes open for more Real Women of Genius as they are added to this site and look also at Real Men of Genius for further examples.
Read Modelling Genius and remember also to see where you can identify the talents of these people within yourself.  You will have them all.  You may just need to search a little:
---
Gain FREE access to my self-confidence video
To gain free access to my self-confidence video enter your email address and first name in the box below.  This will also keep you up-to-date with my free newsletter Inspirations.
As a bonus for subscribing you'll receive the first three chapters of my book Towards Success, where you can learn more about NLP techniques, from Anchors to Modelling, and my 50 favourite inspirational quotations.
---
Return from Real Women of Genius - Marie Curie - to
The Secret of Mindpower & NLP Home

---
Return to Site Search & Contents Page
---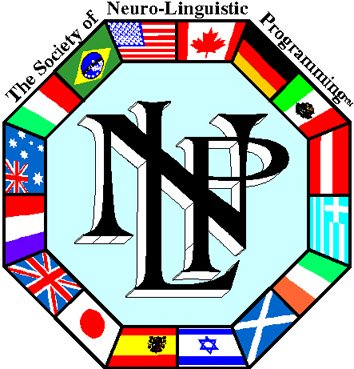 ---