Real Women of Genius
Florence Nightingale
Founder of Nursing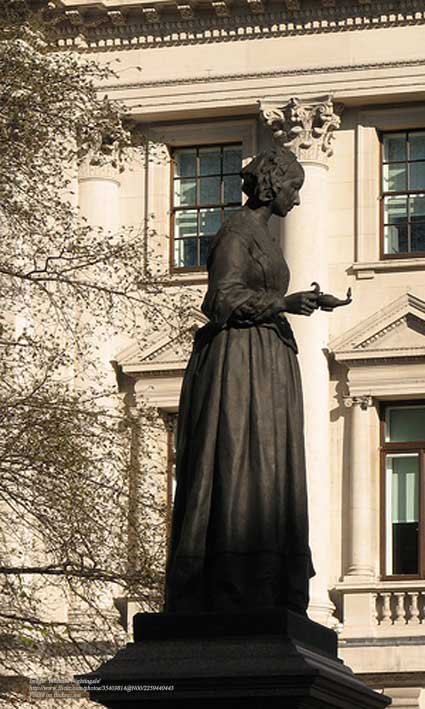 These articles on Real Women of Genius begin with Florence Nightingale, the founder of nursing as we know it today.  She is perhaps best known for the role she played as a nurse in the Crimean War and for her passionate patient care.
Question
You were, I believe, born of English parents but not in this country?
Answer
That is correct.  I was born on 12 May 1820 in Italy – Florence, to be precise, from which I take my name.  My father, William, to whom I was very close, was a landowner.  We didn't want for anything.
Question
How was it that you came to be borne in Florence, Italy?
Answer
My parents were touring Europe at the time.
Question
What about your education?
Answer
My father saw to it that I was properly educated, and I had a thorough grounding in mathematics, history, philosophy, Greek, Latin, French, German and Italian.
Real Women of Genius - expectations
Question
What was expected of you as a young woman from a respectable family in those days?
Answer
It was expected that I would marry well, have children and live appropriately.  I did not believe that was for me and I turned down proposals of marriage, to the great disappointment of my mother and father.
Question
May I ask why that was?
Answer
I felt that I had been called by God to undertake some greater task, although at first it was not clear to me what that was.  By the age of 25 I had plucked up the courage to tell my parents that is what I wanted to do.
Unfortunately, nursing was regarded as something to be undertaken by working-class women, and they were absolutely against the idea.
Question
You had some difficulties with your own health, didn't you?
Answer
I was particularly subject to bouts of depression from my teens and, given my particular background, wondered what use I could be.
Real Women of Genius - Nursing
Question
Eventually, your parents had a change of heart about nursing, didn't they?
Answer
Fortunately, yes.  In 1851 I was permitted to travel to Germany where I undertook nursing training for a period of three months.  Two years later I took a position in Harley Street as Superintendent at the Institute for the Care of Sick Gentlewomen.
Real Women of Genius – the Crimean War
Question
It was around that time, I understand, that Russia invaded Turkey?
Answer
Yes.  Britain and France were concerned about Russia's expanding power, and assisted Turkey.
Question
This was the Crimean War, as it became known, and it wasn't long before reports were circulating that British soldiers were contracting serious disease?
Answer
And it was very soon after so many of them arrived.  Malaria and cholera were prevalent among the troops.  Over 8,000 of them became ill with these diseases. 

When reports of this began to appear in the newspapers, the public began to protest about it.  Naturally I, too, was very concerned so offered nursing services to the government.
Real Women of Genius - Balaklava
Question
And was that offer accepted?
Answer
I don't think they were so very keen on the idea, but given the public unrest they felt they had to do something.  So along with the 38 volunteers that I had trained, we were sent to the British base at Balaklava.
Question
What did you find upon your arrival?
Answer
Hygiene was so appalling that it had reached the point of almost total neglect.  There was very little to offer as far as medicines were concerned, and infection was rife.  People were dying because of it. 
I wrote to The Times about it and, as a result of my representations, Brunel was commissioned by the government to design a prefabricated hospital.  This was built in England and shipped out to us.
Real Women of Genius - deaths
Question
Did you attribute the deaths primarily to hygiene?
Answer
It was clearly a cause.  Far, far more soldiers died from illnesses than from the wounds inflicted in battle.  There was inadequate ventilation and defective sanitation. 

More than six months after my arrival, the Sanitary Commission arrived, made improvements and the death rate dropped.
My own view is that so much of the problem was attributable to soldiers being overworked, insufficient supplies and poor diet.  The dreadful living conditions contributed so greatly to the problem.
Sadly, my ideas for improving military hospitals were not well received at first and were seen as an assault upon the professionalism of the doctors and military officers.
Real Women of Genius - Recognition
Question
There was, however, a greater recognition for your work during the Crimean War, wasn't there?
Answer
Thankfully so. There was a public meeting at which a fund was created in order to fund the training of nurses and donations were extremely generous.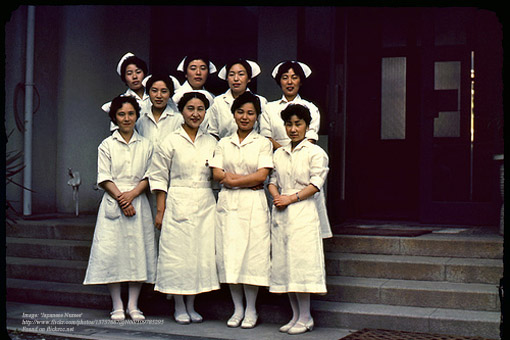 So much money was contributed that in 1860 I was able to set up the Nightingale Training School at St Thomas's Hospital.
Question
That is now part of King's College, London, and is known as the Florence Nightingale School of Nursing and Midwifery.  You also wrote about nursing?
Answer
You must be referring to my Notes on Nursing which I wrote for nursing education.  It was an introduction to nursing.
Question
And also as a result of your work trained nurses was introduced into the workhouses?
Answer
Yes, so instead of sick paupers being cared for by the more able-bodied, they were cared for by properly trained nurses.
Real Women of Genius - mathematics
Question
You had a particular gift for mathematics, I understand?
Answer
Yes, and the presentation of statistical graphs.  I developed the polar area diagram which is a sort of pie chart.  It showed seasonal sources of patient mortality in military field hospitals that I managed.
Civil servants and Members of Parliament would have been unlikely to read – or even understand – traditional statistical reporting, so it was a useful method of presentation to them.
Question
Didn't you also give some advice to the Union government in the American Civil War?
Answer
I did, although that too met with some resistance.  I was able to mentor America's first trained nurse, Linda Richards.  When she returned to the United States she set up nursing homes and pioneered nursing both in the States and in Japan.
Real Women of Genius - Honours
Question
And many of the nurses you trained eventually became matrons at leading hospitals.  You received a number of honours in recognition of your work, didn't you?
Answer
I was presented with the Royal Red Cross by Queen Victoria in 1883, I was appointed a Lady of Grace of the Order of St John in 1904, and with the Order of Merit in 1907.  I believe I was the first woman to receive that honour.  After that I was also given the Honorary Freedom of the City of London.
Question
You lived until the age of 90 years, didn't you?
Answer
That is so.  I died in my sleep at my Mayfair home.
Keep your eyes open for more Real Women of Genius as they are added to this site and look also at Real Men of Genius for further examples.
Read Modelling Genius and remember also to see where you can identify the talents of these people within yourself.  You will have them all.  You may just need to search a little:
---
Gain FREE access to my self-confidence video
To gain free access to my self-confidence video enter your email address and first name in the box below.  This will also keep you up-to-date with my free newsletter Inspirations.
As a bonus for subscribing you'll receive the first three chapters of my book Towards Success, where you can learn more about NLP techniques, from Anchors to Modelling, and my 50 favourite inspirational quotations.
---
Return from Real Women of Genius - Florence Nightingale - to
The Secret of Mindpower & NLP Home

---
Return to Site Search & Contents Page
---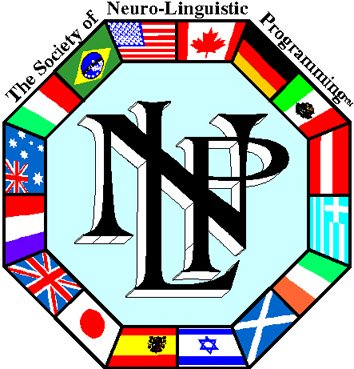 ---