The Secrets to making money and of wealth

NLP techniques
So, you want to know the secrets to making money? Well, before you can discover the secrets of making money you need to decide what exactly you mean by wealth.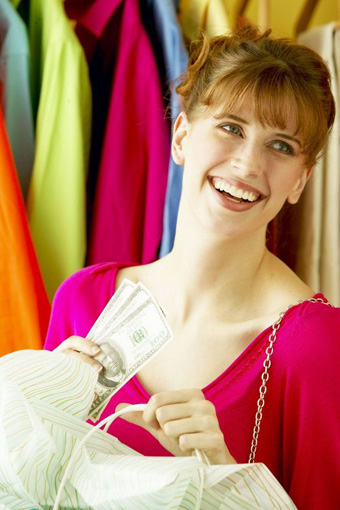 ---
I find so many people who make a tremendous amount of money, but their relationships stink. And that's not wealth. You can go after the money and you might get rich, but it doesn't guarantee you'll be wealthy.
I'm not suggesting that money isn't a part of wealth; it absolutely is. But it's only a part. And then I meet a lot of people who are spiritual but they are sick and broke all the time. That's not wealth either. Life is meant to be abundant in all areas."
            James Ray

---
If you don't know what you mean by it, you won't have much chance of achieving it. 
The reality is that your idea of wealth, my idea of wealth, and my neighbour's idea of wealth are three different things. 
It is equally important to all three of us but to each it is different.
If you want to know the secrets to making money you first need to work out where is your wealth
My notion of wealth might be my family. Indeed, when I consider my family, the time we spend together at our dinner table discussing today's successes or today's challenges and how we have dealt with each of them, sharing our common interests and demonstrating in all manner of ways our love for each other, I know that I am rich beyond measure and all the money in the world could not replace what I have.
What about my neighbour? Upon first glance at his life you might think – 'He must know the secrets to making money.' 

And perhaps he does because he's certainly not short of money or property. He owns property all over the place.
He eats out several nights a week at fine restaurants. 
He takes long-haul flights to exotic destinations several times a year for extended vacations, and they are interspersed with many shorter breaks and golfing holidays. 
He is constantly having his house extended, his garden and drive revamped and taking pleasure in supervising every detail.

But he has no children of his own. He has no immediate family. 
For him, there will be no discussions around the table each night after dinner, no sharing of the joys and tribulations of the day.
You, on the other hand may find your happiness in none of those things.

I have a friend who lives alone in modest circumstances. Does she know the secrets to making money? 
Well, she has no money to speak of. She does not own real property or place value upon possessions.  
But she does like to spend time alone in the countryside where she will walk for many hours of the day.
Surrounded by nature, consumed in her own thoughts, peaceful and alone, she discovers her true wealth. 
Not for her the chink of money, the ringing of the till, the crying of a baby or the chatter and laughter of the family.
So you will immediately realise that comparisons with other people really doesn't help. 
Few of us would wish to change our own wealth for somebody else's (although we might like to supplement it in some particular area!)
It may be, however, that when we consider wealth we mean all those things and more.  

That's good. There is no right and wrong about this. 
All that is important is that you we know what we mean and we know where to direct our attention. This is the secret to wealth building.
What would you like to change in your life?
To uncover the secrets to making money and of wealth you must start with the small things. 

Would you like to change the clothes that you wear? 
Or are you happy with those you have already? Perhaps you would like more expensive or finer clothes? 
That's not such a big deal, is it? Quite doable, you might think.
Home?
Are you happy where you are or do you want a mansion? Perhaps you have a mansion already but you desire multiple properties in many countries.

Just remember you can live in only one at a time. If you want a modest improvement, that may not be out of reach either, but something on a grander scale may need a little more determination.
Car?
I suspect many who love the material things in life would have a new car high on the list, but you may be quite happy with the 1960s Austin A40 which you have driven for years.

Warren Buffett, one of the wealthiest people in the world, who knows all the secrets to making money and of wealth, lives in the same house he has owned most of his married life and drives an old car.

The fact that he owns a fortune does not mean that those things are high on his list.
Friends?
Would you change those? Some of them? None of them? All of them?

Food?
Would you change what you eat or the quantity of it? Does the food that you eat now give you ample sustenance and infinite pleasure? Or are you looking for something else.
When you consider each of these things carefully, you will recognise those things you wish to change in your life and those you don't.
You may not have considered up until now that you have any wealth in your life but now you really think about it, you will recognise areas that all the money in the world could not improve.
It will not improve a view of the setting sun and the pink glow in the sky, the early evening fragrance in the garden or the look of joy on your child's face when your eyes meet after you've spent time apart.
So look inside your mind. Consider your own wealth for that is where it truly is. 

Recognise where you have wealth now. 
You are well on the road to having everything you want, to knowing all the secrets to making money and of wealth. It is only a few steps (and a little planning) away.
---
Gain FREE access to my self-confidence video
To gain free access to my self-confidence video enter your email address and first name in the box below.  This will also keep you up-to-date with my free newsletter Inspirations.
As a bonus for subscribing you'll receive the first three chapters of my book Towards Success, where you can learn more about NLP techniques, from Anchors to Modelling, and my 50 favourite inspirational quotations.
---
Return from Secrets to Making Money
The Secret of Mindpower & NLP Home
---
Return to Site Search & Contents Page
---