Real Men of Genius
Oscar Wilde
Tragedy
Tragedy features in the lives of so many Real Men of Genius, and it is most especially evident in that of playwright Oscar Wilde. 
In 1895 he had the two hit plays, An Ideal Husband and The Importance of being Earnest running alongside each other.  Both plays featured successful men whose past came back to haunt them.
---
Yet each man kill the thing he loves
By each let this be heard
Some do it with a bitter look
Some with a flattering word
The coward does it with a kiss
The brave man with a sword
---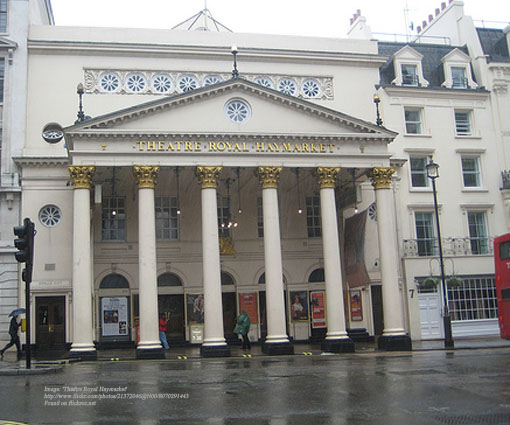 It was while Oscar Wilde was at his zenith that his own double life – which in many parts of today's world would not attract so much as a turn of the head – shattered his career, led to his imprisonment, and failing health and death at the age of 46.
The Times obituary after his demise in 1900 found that all his pieces had the same quality:  a paradoxical humour and a perverted outlook on life being the most prominent.
Wilde's spirit and health were savaged by the incarceration, and he suffered because of society's inability to tolerate his sexuality, but he avoided bitterness and held on to his beliefs of love and forgiveness.
Real Men of Genius - Popularity
Although The Times also mentioned in the obituary the revelation of the criminal trials trial in 1895 naturally made the plays impossible for some years, in the 21st century they are highly successful. 
Rather than regarding them as "perverted" they are hugely popular with theatregoers today who enjoy the caricature of what may be regarded today as hypocritical society.
Question
Oscar, I would like to focus in this short interview, if I may, upon your academic life and some of your principal works.  You were, as I understand it, born in Dublin in 1854.  What can you tell us about your education?
Answer
In 1864 I entered the Portora School, Enniskillen, before I went up to Trinity College, Dublin in 1871 to read classics.  From there I won a scholarship to Magdalen College, Oxford, where I read Greats.
Real Men of Genius – North America and marriage
Question
Your first book of poetry, Poems, was published in 1881?
Answer
Yes, I would have been about 26.  Then I undertook a lecture tour of North America and my play Vera debuted in New York.  My original tour was scheduled to last for four months but extended to twelve.
Question
You married Constance in 1884?
Answer
That is so.  By then I had written The Duchess of Padua.  We moved to Chelsea and had two sons, Cyril and Vyvyan.
Question
What were your next works?
Answer
From 1887 to 1889 I edited Woman's World, a popular magazine, during which time I published a collection of children's stories entitled The Happy Prince and Other Tales.
Question
Was that before Dorian Gray?
Answer
The Picture of Dorian Gray was published in its revised form in 1891.  It was a plot that has been described as a Faustian morality tale about the price to be paid for vanity.  It is a story as old as history but which I had given new form.
Real Men of Genius - Theatre
Question
It is your most successful plays on which I would like to concentrate.  You had a close knowledge of contemporary theatre, didn't you?
Answer
I was, I believe, a discriminating theatregoer and had intimate friendships with actors and actresses.  My reputation was built not only on Dorian Gray but also on my plays, Lady Windermere's Fan, A Woman of No Importance, An Ideal Husband and The Importance of being Earnest.
Question
We have to remind ourselves that a licence was required from the Lord Chamberlain's office at this time?
Answer
That was brought home to me vividly when such a licence was refused for Salome upon the grounds that it portrayed biblical characters.  It was another 35 years before Londoners had the privilege of viewing it on stage.
Real Men of Genius – Lady Windermere's Fan
Question
Your first big stage hit was with Lady Windermere's Fan which opened at St James' Theatre and became an immediate success.  Tell us a little more about it.
Answer
Its central character, Mrs Erlynne, is eager to be accepted back into London society.  When Lady Windermere learned that her husband had been secretly supporting Mrs Erlynne financially she leaves him assuming the worst.  It turned out, however, that Mrs Erlynne is in truth Lady Windermere's estranged mother.
I told the first night audience that I had enjoyed the play immensely as well as their intelligent appreciation of it.
Question
It is said that you were a keen satirist of the upper classes.  You were praised for calling a spade a spade and for lashing vice in Lady Windermere's Fan, and you famously responded?
Answer
I said: I would like to protest against the statement that I have ever called a spade a spade.  The man who did so should be condemned to use one. 
I have also been accused of lashing vice, but I can assure you that nothing was further from my intentions.  Those who have seen Lady Windermere's Fan will see that if there is one particular doctrine contained in it, it is that of sheer individualism.
It is not for anyone to censure what anyone else does, and everyone should go his own way, to whatever place he chooses, in exactly the way that he chooses.
Question
It is also reported that you assiduously attended the rehearsals of your plays?
Answer
And a diligent reviser of them, I might add.
Real Men of Genius – satire
Question
What would you say to the comment that you were a man ahead of his time?
Answer
I was surely an aesthete and very well aware of the style of my plays and their characters who epitomised the standard Victorian snobs.  I chose to satirise the English aristocracy with whom I was very familiar.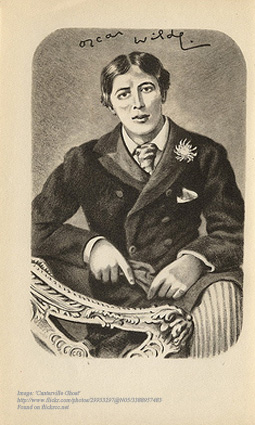 Polite society wore an insincere mask which was manifested by the easy and empty lives lived by many wealthy people.  Lady Windermere's Fan and An Ideal Husband deal with secrets and hidden scandals, about blackmail and a man's failure to share his suffering with his wife.
Real Men of Genius – later works
Question
After the libel trial and your own trials for criminal offences which resulted in your imprisonment, there were two more significant writings?
Answer
The first of those was De Profundis , a letter to Bosie (Lord Alfred Douglas) which I was not permitted to send.  The second was my poem The Ballad of Reading Gaol which was published in 1898 under the pseudonym, C33 which stood for Cell Block C, landing 3, cell 3.
Question
Upon your release you left for France?
Answer
My health had deteriorated during the last two years.  I stayed in various places and was for a while reunited with Bosie until money ran out.  My last address was  Hotel d'Alsace.
Finally, I contracted cerebral meningitis and died on 30 November 1900.
Question
Sir Peter Hall has written in recent years that your work was like a scenario for your own future life.  You composed it and then lived it, and you recognised the paradox in De Profundis?
Answer
I was a man who stood in symbolic relation to the art and culture of my age.  I had realised this for myself at the very dawn of my manhood.
Keep your eyes open for more Real Men of Genius as they are added to this site and also look at Real Women of Genius for further examples.

Read Modelling Genius and remember also to see where you can identify the talents of these people within yourself.  You will have them all.  You may just need to search a little:
---
Gain FREE access to my self-confidence video
To gain free access to my self-confidence video enter your email address and first name in the box below.  This will also keep you up-to-date with my free newsletter Inspirations.
As a bonus for subscribing you'll receive the first three chapters of my book Towards Success, where you can learn more about NLP techniques, from Anchors to Modelling, and my 50 favourite inspirational quotations.
---
Return from Real Men of Genius - Oscar Wilde - to
The Secret of Mindpower & NLP Home

---
Return to Site Search & Contents Page
---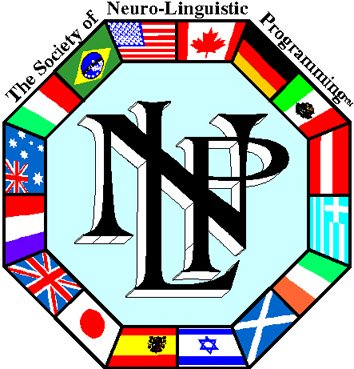 ---