Real Men of Genius
Wolfgang Amadeus Mozart
Brilliant composer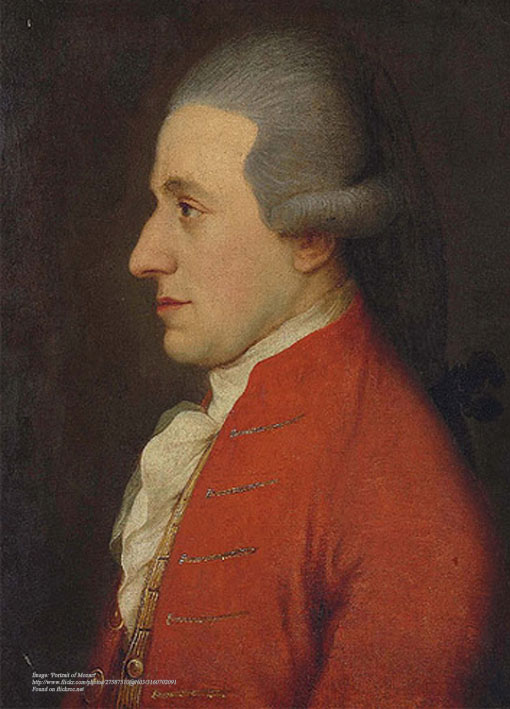 In this article about Real Men of Genius we consider the outstanding brilliance of Wolfgang Amadeus Mozart who, in a short life composed over 600 works, and greatly influenced the subsequent work of Beethoven who was 15 years younger.
Question
Wolfgang, we know you are Austrian.  Where and when were you born?
Answer
I was born on 27 January 1756 in Salzburg.
Son of a musician
Question
We understand your father, Leopold, was a violinist in the service of the Archbishop of Salzburg, and you were considered a childhood prodigy?
Answer
Yes, I was rather.  When I was a small boy father showed me off all over Europe.
Question
So I suppose you were never going to be anything other than a musician?
Answer
Of course not.  I had perfect pitch, of course, and I was composing little pieces from the age of five years.
Real Men of Genius – loved by royalty
Question
It is reported that as a very young man you were much loved by royalty and decorated by the pope.  Indeed, even as a teenager you had a large number of successful performances to your credit?
Answer
Yes, that is right.  Indeed, I wrote my fourth opera at 14 years of age and my sixth at 16.  Mind you, this didn't make it easy for me to settle down in sleepy old Salzburg, especially with that miserable Archbishop who had no appreciation at all of real music.
Real Men of Genius – working for the Archbishop
Question
You were though employed as a court musician in Salzburg from around the age of 17, weren't you?
Answer
Yes, but I was ever restless working for that overbearing Archbishop and travelled around looking for a better position.  He paid me a pittance.  It was while travelling that I had the good fortune to meet Joseph Haydn who made it clear that he admired my work, just as I admired his.  It was from his example that I learned how to write quartets.
Question
How did you come to leave your employment in Salzburg.
Answer
In short, the Archbishop kicked me out.  I was 25 at the time and had just had a fantastic success with my opera Idomeneo in Munich which was very well received. 
We had already had one or two confrontations, and when I returned he treated me as if I was a serf. I always spoke up for myself and I did on this occasion too.  So far as he was concerned this was the last straw, and I was unceremoniously dismissed.
Real Men of Genius – free-lancing and marriage
Question
What did you do then?
Answer
It was mostly free-lance composing which was not easy in those days without a patron.
Question
What about love and marriage?
Answer
I lodged with the Weber family for a while and ended up marrying their daughter, Constanze, in 1782 although I had the dickens of a job getting my father to consent.  We had six children, but sadly four died as infants.
Question
Did you perform any concerts yourself?
Answer
You mean you haven't heard?  For a period of about three years I presented a number of concerts with myself as soloist and I booked some fabulous venues.  They were very popular and Constanze and I did rather well for ourselves at the time. We bought a much better apartment and had servants to look after us properly. 
Real Men of Genius
- Freemasonry
Question
This was in Vienna, was it?
Answer
Yes.  At that time I also taught, and composed any number of piano concertos, symphonies, string quartets, wind serenades, chamber music and almost anything else you can imagine.

I was initiated into Freemasonry while I was there which influenced me to write The Magic Flute.  If you have seen that – and I do hope you have – you cannot miss the Masonic symbolism and influence.
That followed my other major operas, The Marriage of Figaro, Don Giovanni and Cosi fan tutte.
Question
You also composed some other masonic music, I believe?
Answer
There were a few other little pieces.  I had some good masonic friends, one of whom was particularly kind to me when we later fell on hard times.  Without him I don't think I would have been able to survive as long as I did.
Real Men of Genius – Rightful place
Question
You were undoubtedly an astonishing musical genius and produced an amazing amount of music in what must be described as a short life?
Answer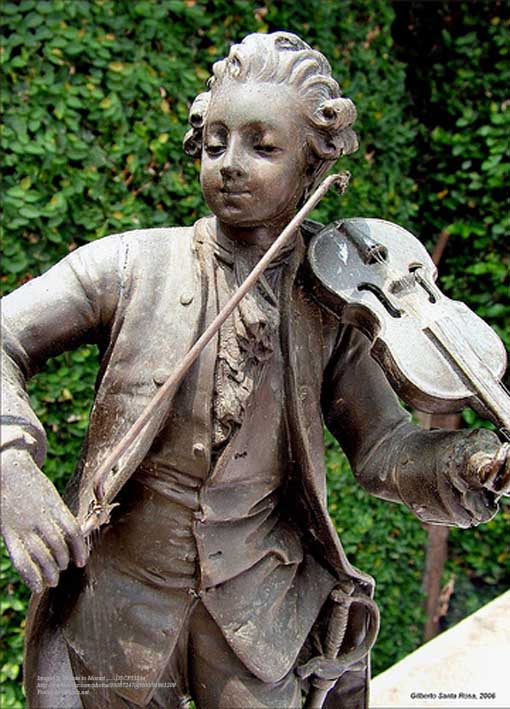 That is absolutely correct.  Unfortunately, Salzburg was unable to accommodate my genius and I didn't get the patronage I deserved.   I am pleased to say that over 250 years on I appear to have taken my rightful place as one of the supreme musical geniuses.
Question
I think most musicians today would agree with that remark.  It appears that you had a great ability to think out the detail of a work in advance in your head and a perfect technique?
Answer
Yes, I was very fortunate in that respect.  Do you know I wrote my last three great symphonies in two weeks! 
Question
I believe you fell ill while you were composing an independently commissioned Requiem.  Are you able to say who commissioned that?
Answer
No, that will have to remain confidential, I am afraid.  Unfortunately, I died before it was finished.  I thought a lot about death, and the more I thought about it the more convinced I became that I was writing the requiem for myself.
Question
You died on 5 December 1791 when you were just 35 years of age?
Answer
That is right.  It may not seem many years to you given the length of life people endure these days.  But do you know anyone who achieved as much in 70 or 100 years as I did in 35 or possess such a brilliant talent? 
I may have been a little feckless, and at the time of my death had little to show for my efforts, but over two and a half centuries later I am recognised as one of the great composers and I shall be remembered for many generations to come.
They buried my remains in a commoner's grave rather than an aristocrat's, but reviewing history from this vantage point, who is remembered and who is forgotten?
Keep your eyes open for more Real Men of Genius as they are added to this site and also look at Real Women of Genius for further examples.

Read Modelling Genius and remember also to see where you can identify the talents of these people within yourself.  You will have them all.  You may just need to search a little:
---
Gain FREE access to my self-confidence video
To gain free access to my self-confidence video enter your email address and first name in the box below.  This will also keep you up-to-date with my free newsletter Inspirations.
As a bonus for subscribing you'll receive the first three chapters of my book Towards Success, where you can learn more about NLP techniques, from Anchors to Modelling, and my 50 favourite inspirational quotations.
---
Return from Real Men of Genius - Wolfgang Amadeus Mozart - to
The Secret of Mindpower & NLP Home

---
Return to Site Search & Contents Page
---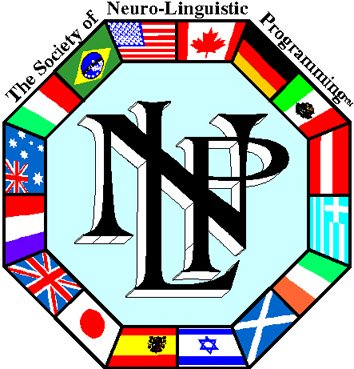 ---