Activating genius
NLP techniques
Activating genius may be something you have not seriously considered.  Most people instead wonder how they may become a genius in the belief that it is a quality to be found in some other or famous person.
---
Talent hits a target no-one else can hit;
genius hits a target no-one else can see.
Arthur Shopenhauer
---
But that is not so. Where have you looked so far? In fact, have you taken any steps to discover it.
Buster's tale
Let me tell you about Buster.  When I was a young man I organised and coached youth soccer teams.  
For a period I managed an under-17 team that belonged to a local youth league.
For the most part the boys who made up the team were, at the beginning of the soccer season, aged just under 17. 
Except, that is, for Buster who I had spotted playing school soccer.  At the beginning of the season Buster was just 12 years old!
That isn't all.  He would, these days, be described as an attacking mid-field player (what we used to call an inside forward), but he was under five feet tall. 
Opponents often laughed when they saw him line up for the kick-off alongside our main striker who was well over six feet tall.
Buster lived with his parents and siblings in a poor area of town.  
They were lovely people but didn't possess much except their love for each other.
Activating genius – forever practising
Whenever I turned up at his house to see him or his parents, Buster could be found out in the road kicking a ball.  
It didn't matter if it was early morning or evening.  In the winter I found him kicking the ball around all on his own under the street lights just before his bedtime.
It didn't take a talent scout to spot Buster's genius.  It was obvious for all to see. 
Those opponents who laughed when Buster took the field were soon sitting red-faced on their backsides as Buster jinked around them and set up goals for his team mates.
And when they were foolish enough to ignore his tiny figure when he wasn't in possession of the ball, all of a sudden he would appear as if from nowhere to stick it into their net.
Activating genius – hitting the big time
Buster was a remarkable lad and it wasn't long before scouts from major teams turned up at our humble youth games.
I was with him and his parents the day he signed schoolboy forms for a major Premier League soccer team. 
And when he left school I took him to the club to start his professional soccer apprenticeship.
By the time Buster was 17 he was playing Premier League Football.  
His first game was in an FA Cup tie, and although I wasn't there to watch it, I listened with interest to the radio commentary as I was driving.
My heart leaped when, with his first shot of the game, the ball beat the goalkeeper and struck the goalpost!
Buster went on to enjoy a successful and prosperous career as a player and manager.
Recognising and activating genius
Why have I told you this story?  Because Buster recognised and activated his genius from a very young age.
He found something he was good at, developed his talent by constantly practising it and it was top of his hierarchy of values.  He did what he loved and he loved what he did.
Searching and then activating genius
Not everyone discovers their talent at such a young age.  What is important is that you search for it, and if you haven't found it yet you keep searching until you do.
Of course, if you sit about idly thinking and do nothing practical about it, don't be surprised if you don't find anything.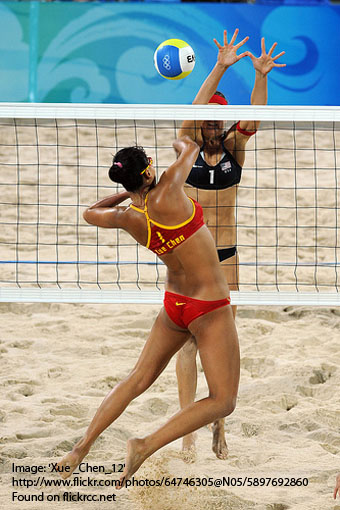 You have to keep trying new things.  And I don't mean try it for an hour and then give up because you didn't find it easy.
Activating genius at Harrow
I have been watching a fascinating documentary television series about Harrow, a world-famous British public boys school. 
Many of the boys come from what might be described as privileged backgrounds and the fees are substantial. 
But the ethos there is to make sure the boys are constantly occupied and developing their talents by trying new things and rehearsing them. 
They just don't sit around doing nothing and permitting their minds to wander aimlessly.  
If they are not engaged on school work, they are employed in some other useful pursuit. 
In that way they constantly occupy their minds and discover where their true genius lies.
Activating genius and excelling at everything
One senior boy who was interviewed – gold dust if there ever was, and the best advertisement there ever could be for that great school – said he really couldn't yet make up his mind what he wanted to do after school because he was interested in (and excelled) at so many different things.
Placing privilege and wealth on one side for a moment, it doesn't mean that you have to go to Harrow or a school like it to discover your genius.  
There are more opportunities today than ever there were.
Activating genius regardless of age
Don't be put off by your age.  If you want it to be your excuse for doing nothing and saying it is all right for someone else because they have a particular talent, then you will always be able to use it.
There will be those who say, "Ah, I couldn't do that because I am too young/weak/immature", and others who say, "Oh dear, of course, I am much too old to learn now."
It is quite amazing at how often people write off the rest of their lives by saying they are too old at 30, 40, 50, 60, 70, 80.  The truth is it is never too late to activate your genius.
Activating genius whenever you find it
It may be that when you find it you wish you'd looked sooner.  But that doesn't matter.  
The past is the past and it is over.  Anyway, all you remember of it is your imperfect memory.
What is important is that you get cracking now.  If you haven't activated your genius yet and you are not sure what it is, get searching.  
Try every different thing you can and persist with it until you find out you have a particular talent for one or more of them.
I say one or more, because once you discover one thing you can be sure there will be more to follow.
---
Gain FREE access to my self-confidence video
To gain free access to my self-confidence video enter your email address and first name in the box below.  This will also keep you up-to-date with my free newsletter Inspirations.
As a bonus for subscribing you'll receive the first three chapters of my book Towards Success, where you can learn more about NLP techniques, from Anchors to Modelling, and my 50 favourite inspirational quotations.
---
Return from Activating Genius to
The Secret of Mindpower and NLP Home 
---
Return to Site Search & Contents Page
---