Abundance Mentality
NLP techniques
An abundance mentality lies at the very heart of everything written on the pages in this website and is, I profoundly believe, the key to your happiness, health and prosperity.
Some of us have deeply held, but different, religious beliefs;  others  have no religious beliefs at all, but whatever school of thought you fall into, if you refuse to recognise and understand the abundance that lies within each and every one of us, you fall short of realising your unbelievable potential and ability to transform yourself whatever your current position.
---
Reflect upon your blessings, of which every man has plenty, not on your past misfortunes, of which all men have some
Charles Dickens
---
Sid's abundance mentality

When I left school at 15 I worked first as an office boy in the Stores Department of a local engineering firm.  There was a disabled chap called Sid, many years my senior – probably in his sixties – who occupied the corner desk in the office and, despite his age and apparent seniority, also performed fairly menial office tasks. 

He had a withered leg and walked with a crutch, and some days I walked with him to the bus stop to see him on his way home.  Sometime later I discovered he had suffered from polio in his early life.
I remember him always for his great kindness.  He knew I was brimming with enthusiasm about soccer and engaged me in conversation about teams I was following whenever he could. 

He encouraged me in every way he could.  Sometimes he asked me to run errands for him, and when Christmas time came in that first year he was very generous to me.
After a couple of years I left that job and moved on, and soon afterwards I learned that Sid had died.  
Only then did my parents disclose to me that Sid had once been the manager of a large local store and had turned a blind eye to thieving that was taking place by staff for whom he was responsible. 

Not only did he lose his employment, but he declined to name the culprits, took the rap for them and spent a year in prison as a result.
Symbols of abundance

What are the symbols of abundance you can detect there?  I challenge any reader to defy that they have not done something stupid in their lives.  Sid was more than stupid; he engaged in dishonesty as well. 
But I can speak only about the Sid I knew.  He knew the secret of abundance.  He had time for me, a humble office boy, in abundance, and never showed irritation or impatience when I bothered him.  
He had smiles, cheerfulness and kindness in abundance.  None of us know how long our lives will be or how much time we have, but Sid acted as though he had time in abundance and gave it freely.
It is also right to say that Sid was well liked by his co-workers with whom he was always open and straightforward.  You see, in order to attract abundance you must, like Sid, be grateful for what you have. 

I have seen it so many times.  The more you give, the more you will receive; it flows in both directions.  This is the secret of abundance.
Recession and abundance mentality

At the time of writing we read and hear much about economic recession.  But if you see, hear and speak about lack of this, that and the other, you condition your mind to scarcity.  
That is all it envisages and that is all it sees.  Then your behaviour comes to represent what you see which, in this case is scarcity.
Look around your locality at the businesses that are surviving and prospering in the so-called recession and those that are failing. 
Decide for yourselves those that have an abundance mentality and those that see only scarcity.  I visited a restaurant recently where only a few tables were prepared for business, there were hardly any staff on duty and a number of items on the menu were unavailable. 

When I asked why, I was told it was because of the recession!   The difficulty for that business was if there had been a sudden rush of customers, it wouldn't have been able to cope.
There weren't enough staff available to lay up the rest of the tables and service the guests, and neither was there a sufficient choice of food. 

Of course, potential customers sense this anyway: they see the unlaid tables and general forlorn state of the restaurant and don't bother to enter.
Contrast this with a very smart Italian restaurant I went to only a few miles away from the other.  The food was of the highest quality and besides the standard menu there were plenty of specials chalked up on a supplementary menu board.  
The tables were fully laid, candles were burning upon them, it was atmospheric, the service was excellent and it was brim full of paying customers.  
The proprietors of this business had an abundance mentality and that abundance was returned to them in full measure.
Abundance mentality, your time and talents

Do you ever complain that your family and friends do not give you enough of their time?  Consider now, how much of your time do you give to your family and friends?  If you think they give you too little, try instead giving them more of yours. 
Do you believe that others don't help you enough?  If that is so, consider how much help – in whatever limited way it may be – you can give to them. 

What skills or service can you offer to others in your community who may not always be able to afford to pay for them?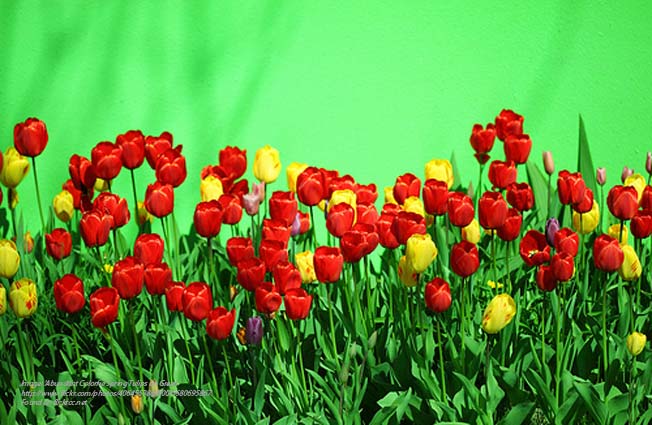 Have you thought about giving up some of your talent and time to benefit the community in this way?  
Do it gladly and with an open heart without expectation of reward, and you may be truly amazed at how, in due course, that which you gave comes back with interest.
All that you need you have within you and you have it in abundance.  If you are hunting it elsewhere, you are looking in the wrong place my friend.
---
Gain FREE access to my self-confidence video
To gain free access to my self-confidence video enter your email address and first name in the box below.  This will also keep you up-to-date with my free newsletter Inspirations.
As a bonus for subscribing you'll receive the first three chapters of my book Towards Success, where you can learn more about NLP techniques, from Anchors to Modelling, and my 50 favourite inspirational quotations.
---
Return from Abundance Mentality to
The Secret of Mindpower & NLP Home 
---
Return to Site Search & Contents Page
---