The Best Weight Loss Plan is with NLP… tru

st me I know



Learn how to eat to live and not live to eat
You won't need to know that the best weight loss plan is with NLP if you are happy with your size and shape. In fact, you are not likely to be reading these words. 
So I am going to start on the basis that you think you are fat and you are probably also too anxious to strip off, stand on those bathroom scales and be honest with yourself. Fairly accurate so far?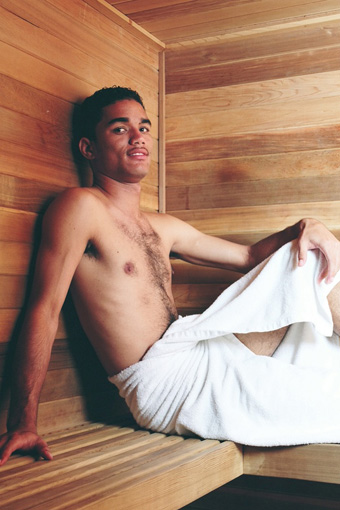 ---
You won't fail if you're not perfect.
You'll fail if you are not committed to improving
yourself slightly each day.
---
Is this you?
Do you have a pile of clothes sitting in the wardrobe waiting to be eaten by moths because you either can't get into them anymore or, if you can, you are bursting out all over? (I did.)

Or are you suffering joint pain or breathing difficulties (or a host more problems with your health) because your weight and shape really need to change? (I did.)
In a few months' time do you have a big event coming up in your life (perhaps a wedding or celebration party) and you really need to look good?

Perhaps you're obsessed with reading all the celebrity weight loss secrets that fill countless magazines?
How NLP Techniques can help you lose weight
NLP weight loss techniques can improve your life so much without the need to engage in detoxing or some cranky diet.

NLP will enable you to change your whole way of thinking about food and body shape so that you will end up eating what you need, really enjoying your food without feeling stuffed, lethargic and suffering from the cruel effects of acid reflux.
How the best weight loss plan with NLP techniques helped me
What NLP weight loss techniques have done for me with my eating was brought home to me rather forcibly as I sat in an Eat café in London recently.

I watched an obese guy sit down with a tray of food (which I wrongly assumed was for two people). He unwrapped a thick-cut sandwich, a large filled baguette, a piece of cake and a cola. 
With one hand he proceeded to play with his mobile phone. With the other he ate half the thick-cut sandwich.

Without taking his eyes off the phone he then proceeded to wolf down the whole of the baguette before tackling the second half of the thick-cut sandwich.

Then followed the cake. All of this was interspersed with sips of cola but never once did his eyes leave the phone.
Work out for yourself what the calories might have been for this guy's lunchtime snack!

He was blissfully unaware of what he was eating and he ate so fast that by the time his brain sent him the right message, he was overfull.

Anyway, he was concentrating so hard on the phone he probably wouldn't have got the message.
Do you recognise any of these signs? I know I did. I've been guilty of this kind of unconscious eating in the past. Be brutally frank with yourself. Do you eat like this?

The great news is that all of this can be changed. With this picture looming very large in my mind, I made a particular effort that evening to do things the other way and it reinforced to me that the best weight loss plan is by using NLP techniques.
Using the NLP techniques for weight loss
The techniques in this best weight loss plan are simple. I made sure that when I was eating my attention was not distracted. I concentrated only on the food.

It was not a large amount but I chewed it thoroughly. I savoured every mouthful. I took my time. It took me 35 minutes to clear the plate.

I felt so good and the food, which was not outstanding in itself, tasted so wonderful.
Even if you adopt only that practice to start with, you will see an amazing improvement in yourself within a few weeks. Once you have had enough, your brain will tell you.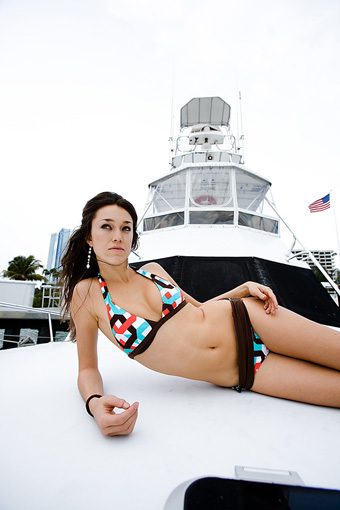 And it doesn't matter if you are 7 pounds or 107 pounds overweight. This can work for you. I know because it's worked for me. It's the only fast weight loss secret you'll ever need.
Other ways NLP can help you
NLP has many other techniques which can assist you. It will show you how to relax your mind so that when you go into a dreamy state you are more susceptible to the suggestions you need to hear to change your thinking and eating.

You will create in your mind the picture of the real you that you would like to emerge, make the big decision to change your way of life, achieve your goal and learn to love yourself again.
On the right road with the best weight loss plan
Once you are on the right road, it won't be necessary to weigh yourself constantly another reason why this is the best weight loss plan. No scales! Your belt size will tell you where you are going.

This is what I use as my guide. And if you have a bad day, that won't be the end of the world either. Life can be great, you can have the body you want, more energy, the relationship you seek and eat the food you like.

Once your mind set has changed, it will be difficult to go back to your old eating habits. But, if you do find yourself slipping, you will soon be able to rescue yourself painlessly.
In these pages you can learn all about NLP, NLP anchoring, NLP swish patterns, NLP timelines, and NLP cures for a host of things, many of which will assist you along the way.

The important thing is to make the decision to start. It is possible to do this by yourself but if you have struggled in the past you would be wise to consult an experienced NLP practitioner who will shine his torch along the road ahead so that once you have fixed your course you will not stray.
If you haven't done so already, at this stage you might also like to read Hypnosis & Weight Loss and NLP Techniques to make you Thin.
---
Gain FREE access to my self-confidence video
To gain free access to my self-confidence video enter your email address and first name in the box below.  This will also keep you up-to-date with my free newsletter Inspirations.
As a bonus for subscribing you'll receive the first three chapters of my book Towards Success, where you can learn more about NLP techniques, from Anchors to Modelling, and my 50 favourite inspirational quotations.
---
Return from the Best Weight Loss Plan Using NLP Techniques to
The Secret of Mindpower & NLP Home 
---
Return to Site Search & Contents Page
---