Free interview tips
High unemployment
Free interview tips may be considered to be high priority at the time of writing this article because unemployment is almost universally high and competition for jobs is intense. 
So if you are applying for jobs, firstly, make sure that you really want the job for which you are applying and, secondly, give it your very best shot.
---
Find out what you like doing best and then get someone to pay you for doing it.
Katherine Whitehorn
---
If you are half-hearted in your application, even if you make it to the short list, your lack of enthusiasm will show through at interview so better be sure at the outset.
Find out everything you can about your prospective employer.  Everything you will need will normally be found on the web.  Find out the principal functions of the organisation. 
Free interview tips and finding out
If it is a trading company, what does it sell and where.  What is its size and turnover?  Is it global or local?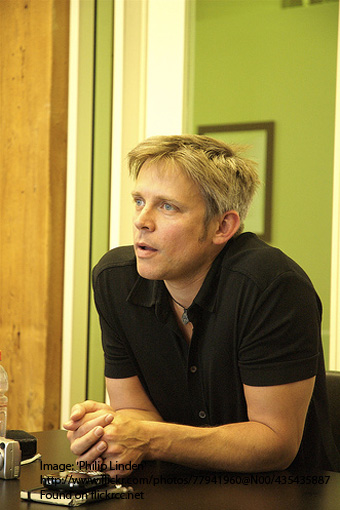 The more you can find out and the more knowledge you display at interview, the more desirable an employee you will be to the employer.
I once interviewed a very experienced lady who was applying for a position as a panellist at a regulatory body.  
Her paper application was good.  She was already an experienced magistrate and local councillor.
But at interview it was quite obvious that she knew nothing about the organisation I represented and, what was worse, it was clear that she had not bothered to try to find out about it. 
The interviewing panel was quite taken aback by how unprepared this otherwise well-qualified candidate was for interview.  Unsurprisingly, she did not make the short list.
Free interview tips - think of the panel
It is always good to try to put yourself into the shoes of the interviewers.  
When you have done all your research about the organisation, look very carefully at the job specification.  
See where you obviously fit it well and where your potential weaknesses are.
You can be sure that the interview panel will look at your application in that way and they are much more likely to ask you about your apparently weak areas and leave your strong areas which really speak for themselves.
So be prepared to address those weaknesses.  Think what sort of questions the panel are likely to ask you about them.  
It is the old adage of being forewarned and forearmed.  If you've thought about the questions yourself, you've also had time to consider the answers.
But don't try to flannel.  If you can explain sensibly to the interviewing panel how you can remedy your weaknesses or tell them, for example, that you are in the process of undertaking relevant training to address those aspects, they won't be impressed if you attempt to gloss over it with fairy stories. 
Free interview tips and acknowledging weaknesses 
One thing you can be sure of is that they didn't come down with the last shower of rain!  
Better that you should just acknowledge the weaknesses, explain how you believe you can overcome them if you are accepted for employment and, most importantly, how you are going to strengthen those weaknesses in the future.
Do your best to assist the panel.  A modern method with large organisations is to have certain core set questions which are asked of every candidate in order to demonstrate that they are being even-handed. 
Those questions are usually divided up between the panel members who ask the questions in groups or consecutively.  
Make sure your answers are on point.  If you are not sure what the question means, by all means say so. 
If the answer you wish to give is similar to, or links with, an answer you have already given to another interviewer, draw attention to it and say how and why it is relevant.
Make sure you answer the question sufficiently.  Yes or No answers will not be good enough.  They will require explanation.  
If you give a reasonable and well-structured response, you will impress.  But if you ramble aimlessly for ages you will not.
Free interview tips - asking questions
There will come a time at the end of the interview when the panel will invite you to ask them questions.  
Again, that is something you should have thought about in advance. 
Make sure the questions you ask are relevant and that the answers cannot be found on the organisation's own website or in the application documentation that you have been provided with.  
That merely demonstrates that you have not read and assimilated the information at your fingertips, and marks you down badly in the interview process.
You may well be expected to advance your opinion about a topic.  By all means be candid but not brutally so.  
You won't be thanked if you do.  Demonstrate tact and sensitivity wherever you can.
It goes without saying, I hope, that politics and religion are not suitable subjects for a job interview.  
Employers look for well-balanced, fair-minded, empathetic individuals who will fit into their organisation and contribute to the general harmony.
If you have relevant experience for the post for which you are applying, draw in that experience when answering questions.  
Show how you have dealt with matters like this before and how that experience will stand you in good stead in the future.
Free interview tips - don't betray confidences
Don't, however, under any circumstances, betray the confidence of a former employer.  
If a question leads you into that sort of territory, by all means compare and contrast the situation as far as possible, but then add something like, "Of course, the details of that are entirely confidential to my last employer and I am bound by that confidentiality."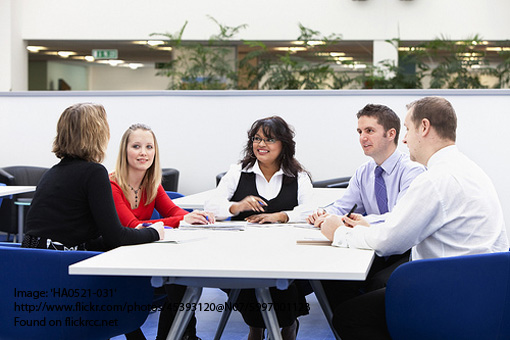 That will gain you respect from the interviewers.  They would not wish you to divulge confidential information and would gain comfort from the fact that in the future you would also treat their information in the same way.
Follow this advice carefully, along with the other advice on this website, and you will have a good interview.  If you don't get the job, don't take it personally. 
A decent interviewing panel will do its best to give all candidates the benefit of the doubt and help them on their way during interview, but sometimes it is very difficult to decide. 
If the standard is high, there might be very little to choose between the candidates.  
I particularly remember an occasion when I sat on a panel that interviewed four candidates for the position of Head of Press.  It was quite a high-powered position with a very good salary.
Each of the candidates was required to give a 15 minute presentation to the panel and then answer questions.  
They all gave exceptionally good presentations and interviewed very well.  
Any one of them would have been an excellent Head of Press, but we could appoint only one.
Of course, the unsuccessful candidates were given feedback and told precisely that.  
If you are unsuccessful and receive that sort of feedback, get over your disappointment as quickly as possible and forge ahead with your next application.  You should be mightily encouraged.
Here's wishing you every success with your application. Reread these free interview tips and be well prepared for interview.
You might like to read elsewhere on this website about NLP techniques and interviews.
---
Gain FREE access to my self-confidence video
To gain free access to my self-confidence video enter your email address and first name in the box below.  This will also keep you up-to-date with my free newsletter Inspirations.
As a bonus for subscribing you'll receive the first three chapters of my book Towards Success, where you can learn more about NLP techniques, from Anchors to Modelling, and my 50 favourite inspirational quotations.
---
Return to Site Search & Contents Page
---
Return from Free interview tips to
The Secret of Mindpower and NLP Home
---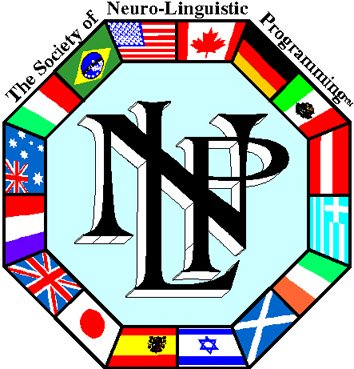 ---