Sportsmen Guide
NLP techniques
This first sportsmen guide ("sportsmen" being merely a convenient word to cover all sports people) sets out NLP techniques for the benefit of all sportsmen, whatever their particular sport or discipline.
---
If winning isn't everything, why do they keep score?
Vince Lombardi
---
All in the mind
Whether you compete as an individual or as a member of a team, sport begins and ends in the mind.  Of course, it is essential that you train for optimum fitness and peak performance, but ultimately how well you do will depend on your mental state.
Let us take a cricketing analogy.  Two of the top international cricket teams compete on what all the players and cricketing commentators regard as a perfect batting wicket.  The weather is set fair and there is nothing in the pitch for the bowlers.
In the first two days of the match team A – who won the toss and chose to bat – post a massive 690 for the loss of only three wickets and declare their innings closed. 
That makes it really difficult for team B to win the match.  The teams are equally matched.  
They know that all they have to do on this perfect batting wicket is to bat for around two days and make the same sort of score to ensure that the match runs out as a draw.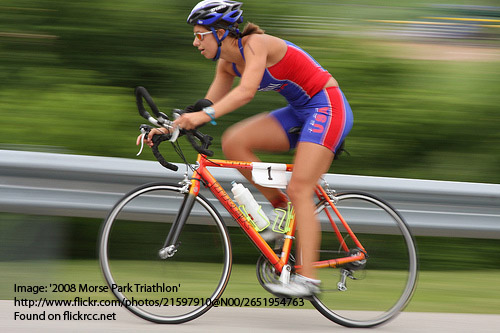 So often in this situation, however, team B collapses – perhaps with a score of around 200 or fewer – is forced to follow on and loses the game by an innings?  Why?  
The pitch was still sound.  The weather was good.  Everything favoured the  batsmen and the players on each side were of equal ability.
So why did it happen?  Because too many players in side B were focusing on the fact that they had been batted out of the game already.  To win was almost impossible.  
Instead of focusing on making as many runs as possible in the remaining time, they were concentrating on not losing!  Their attention was in the wrong place.
The difficulty here is that what you fear you end up producing.  Ask any golfer.  The fifth hole at a course I used to play appeared to be a fairly straightforward 3-par, so one shot from the tee straight to the green.
Sportsmen guide - what you fear you produce
There was usually a gentle breeze against but for a short handicapper it was no more than a 4 or 5-iron.  The tee was elevated.  Between the tee and the green was a copse, although the green was clearly visible.
The challenge for every golfer as he teed off was to concentrate on precisely where he wished his ball to land on the green.  Most of the players, unfortunately for them, concentrated on trying to avoid the trees, and that is precisely where their ball ended up.
Trouble was that once the first ball was in the trees, and the golfer played a second ball from the tee (which counted as his third stroke), there was an even stronger chance that the second shot would end up in the trees as well.
Sportsmen guide - the first lesson
So the first lesson for any sportsman is to focus on what you want.  Mentally run those pictures in your mind.  If you want to make a high score with the cricket bat, envisage the times when runs flowed freely from your bat. 
See yourself through your own eyes scoring those runs without difficulty and making successful shots to the boundary time after time.   
And if you are a golfer preparing for a shot, see yourself through our own eyes playing that shot successfully to the precise location you desire.
Sportsmen guide - powerful mental images
Use the powerful mental images of your past successes to aid you in your current quest.  If you are a swimmer, imagine yourself diving perfectly into the water – and feel the water as you do so. 
Always involve as many of your senses as possible to make it a complete experience.  Envisage the number of strokes to the end of the pool and the way to make a perfect turn.  Mentally rehearse every aspect of the swim.
Sportsmen guide - mental rehearsal
You need to perform your sporting activity hundreds if not thousands of times not only in practice but also in your mind.  
So at the start of every sporting activity you need to decide what you want and to focus that in the positive rather than the negative.
Sportsmen guide - NLP anchors
It is useful to gain a thorough understanding and ability to use NLP anchors.  Anchoring occurs naturally in our everyday lives and you can read about that in Explaining NLP Anchors on this website.
In order to understand how to create anchors artificially and fire them at will, you might like to turn to NLP anchors and study that carefully. 
You will then, for example, be able to anchor all your past successes and conjure up what you saw, heard and felt – including that winning sensation – whenever you wish to fire off the anchors.
A further free article about spatial anchoring – which is another powerful tool for any athlete – is described in How to hypnotise your audience. 
Sportsmen guide - relaxation
Before the event, relax knowing that you have done everything possible to prepare.  Soccer and rugger players often play cards when travelling to games because that is a complete distraction. 
Some people – myself included – would prefer to listen to music, self-hypnotise or meditate.  If music does it for you, make sure you always have your MP3 player with you;  I wouldn't be without mine. 
Self-hypnosis – which is explained in a number of articles on this site – is also an excellent resource, and we shall deal with that more fully in another article for sportsmen.
Use whatever method is best for you in order to switch off and completely relax before your sporting event.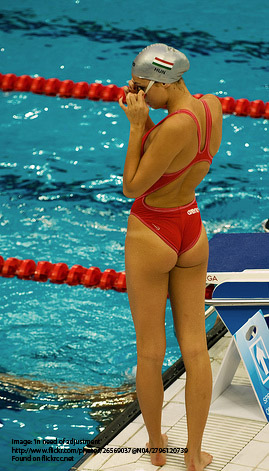 Then when you need to rouse yourself in order to perform, it is time to fire off the anchors that you have set to get all systems going.
Finally, wherever you have to perform, remember to familiarise yourself with your venue.  If it is a golf course, make sure you have practise rounds.  If it is a swimming pool, have practise swims. 
If you are playing in a team event, be sure at least to walk around the sports field and practise on it if you are permitted. 
Familiarity helps confidence so much.  In a different context, whenever I had to present a case in court, I always arrived early and completely familiarised myself with the advocates' room, the toilets, the layout of the court room and introduced myself to ushers and other court staff.
When the case was called on I didn't then feel so much like as if I was playing away from home.  
Equally, if I have been called on to make a speech at a dinner, I arrive before the guests, go to the room where the event is being held, stand at the point where I will be speaking and imagine all the guests present.
If you follow these tips for your next sporting event, you will be relaxed, your confidence will be so much greater and so will your prospects of success.
---
Gain FREE access to my self-confidence video
To gain free access to my self-confidence video enter your email address and first name in the box below.  This will also keep you up-to-date with my free newsletter Inspirations.
As a bonus for subscribing you'll receive the first three chapters of my book Towards Success, where you can learn more about NLP techniques, from Anchors to Modelling, and my 50 favourite inspirational quotations.
---
Return to Site Search & Contents Page
---
Return from Sportsmen Guide to
The Secret of Mindpower & NLP Home 
---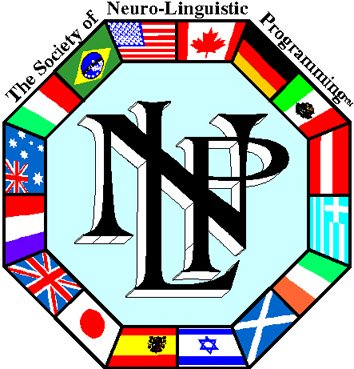 ---