The Secret of Genius
NLP techniques
"What is the Secret of Genius?" I have been asked; or "How do I become a genius through NLP?" or "How do I become a genius in a day?" 
Or "How do I become an academic genius?"  It matters not what you mean by genius and neither does it matter what you mean by day.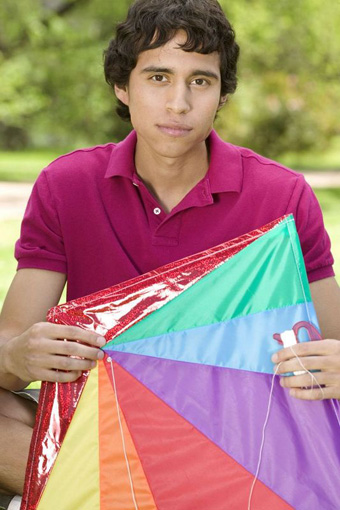 ---
The difference between stupidity and genius is that genius has its limits
Albert Einstein
---
Affirm your own genius
Start from this position:  "I am a genius".  Find somewhere to be alone and say out loud "I am a genius".  Now say it slowly and really mean it.  Repeat it.  
Try placing the emphasis on a different word each time you say the phrase.  Experiment with it.  But the more you experiment with it believe it even more. 
When Dr John DeMartini was a surfing youngster in Hawaii he met an old man who changed his life.  John told him that he wanted to read, write, research and speak but didn't know how to do it. 

The man told him to say these words, "I am a genius and I apply my wisdom" and to repeat those words over and over again and really mean them, and then repeat them every day as a positive affirmation. 
Today Dr DeMartini travels the world doing all those things that he wanted to do, but he couldn't possibly have known at the time he asked the question how he was going to achieve them.

Believe now that you are a genius and that there is genius within you. 

It is essential that you start with that belief, affirm it to yourself, visualise it, and see yourself living the life of a genius in whatever manner you perceive that to be.
The Secret of genius and self-belief
You are probably familiar with Henry Ford's words, Whether you believe you can or you cannot you are right.  Think about them carefully. 

If you believe you cannot, your mind will make pictures of you failing to achieve your ambition, and your mind will do its best to make those pictures materialise.
If, on the other hand, you believe you can, your mind will make pictures of you succeeding in whatever it is that you want to do, and you have a far stronger chance of success for your mind will visualise that instead.
The Secret of genius and Dr Marcus Erasmus' story
Let me tell you about Dr Marcus Erasmus (I have changed his name as he still practises).  Marcus left school at 15 years of age and worked on a building site. 

Then he went in search of bigger money and took up deep sea diving for a few years, but he was driven with the ambition to help other people. 

He talked to a friend about training to be a psychologist.  His friend, who was himself a chiropractor, suggested he considered chiropractic instead on the basis that he could cure far more of his patients in that discipline.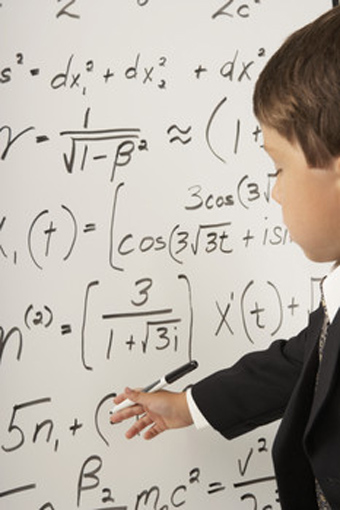 So Marcus qualified and practised as a chiropractor and has become a pioneer in the field of neural integration.  He has taken many hundreds of patients who have been failed by conventional medicine and cured them. 

How do I know this?  Because I am one of his patients and I have seen and spoken to many others.  Marcus is also a deeply religious man with a very strong faith. 

Whether one shares his faith or one does not, the secret of genius and of his work speaks for itself.
I know of patients who have been recommended by orthopaedic surgeons to have artificial joint replacements, but Marcus has restored the movement in those joints without the need for surgery. 

A friend of ours tried, for several years to become pregnant and failed.  She underwent fertility treatment and that failed also. 

We persuaded her to see Marcus and she went, with little faith, but as a last resort.  Six weeks later she became pregnant and now has a beautiful daughter.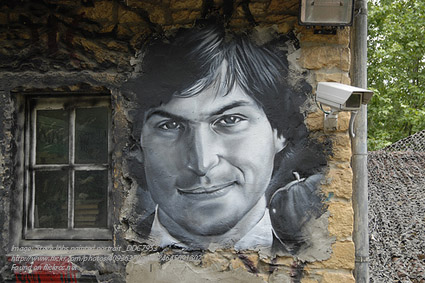 Magician or genius?
What does our friend say of Marcus:  "He is a magician".  What does Marcus say in response:  "All I did was make some small adjustments to put the body into line and the body healed itself." 

Marcus deals with everything from damaged joints to brain damaged children, and helps everyone.  His reaction to our friend is typical of Marcus's comments, but to me and the rest of his patients he is genius in action.
Marcus is approaching a time in life when he would like to spend more time teaching and writing.  He has reduced his appointments to three (very long) working days. 

I should add that in those days he sees more patients than most accommodate in a working week.  He charges comparatively modest fees and, as I have testified, achieves the most amazing results.
The Secret of genius - passing the torch
What of the future?  No matter how great his genius, Marcus knows he will not live forever so he has trained his sons and others in the art of neural integration so that they can carry his torch forward and heal future generations.
How could you be other than inspired by that story?  How could you believe other than that there is genius within each and everyone of us waiting to be discovered and worked on.
The Secret of genius needs action
But that genius will not rear its head and spring into action all by itself.  You will need to spend time alone in silent meditation considering what you would really, really like to achieve. 

Don't feel you have to tell anyone else at this stage.  Don't worry about how stupid it sounds.  Just take a first step towards it.  Make some enquiries.  Find out what you need to do. 
Perhaps you need some basic training. You might need some formal qualifications or acquire some skills. 

But decide what it is that you want to do and then pursue it with passion, pursue it with pride, and don't give up until you succeed for you surely have the ability to do so.
I have in this short article revealed the answer to each of the questions I posed at the beginning of this article.  The genius you seek lies within you. 

Seek it out and let your light shine in the world.  If you haven't done so already, you might like to read Learn how to become a genius.

Explore also how NLP modelling may help you, and be inspired by reading these interviews with giants from the past:
Real Men of Genius Articles:
Real Women of Genius Articles:
---
Gain FREE access to my self-confidence video
To gain free access to my self-confidence video enter your email address and first name in the box below.  This will also keep you up-to-date with my free newsletter Inspirations.
As a bonus for subscribing you'll receive the first three chapters of my book Towards Success, where you can learn more about NLP techniques, from Anchors to Modelling, and my 50 favourite inspirational quotations.
---
Return from The Secret of Genius to
The Secret of Mindpower & NLP Home 
---
Return to Site Search & Contents Page
---