NLP techniques for beating drug addiction
NLP techniques for beating drug addiction helped Larry Chesney beat his heroin addiction and they could help you, or someone you know, as well.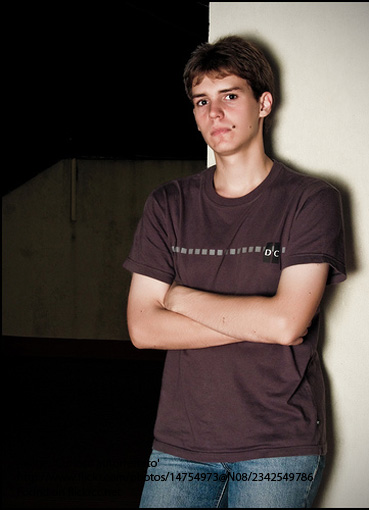 ---
Before you can break out of prison you must realise you are locked up
---
Drug addicts look for a quick fix to satisfy their desire, and the mental picture they make is taking the drug and feeling better.  
What they fail to do is run the movie through to the end.
The temptation
Larry lived alone when he was a young man and suffered serious back pain from curvature of the spine.  

The doctors inserted a type of metal rod into his back in an effort to improve his posture.  
It went wrong and protruded through his flesh and a surgeon had to refix it.  
Only Larry knows the pain he suffered during that period.
NLP techniques for beating drug addiction - bad company and petty crime
He kept unsavoury company and accepted the offer of heroin to take him away from his pain.  

Then he was hooked.  His disability meant he was unable to hold what I might call a proper job in any event, so he was unable to afford the illicit drug that he now craved.  
So he turned to petty thieving most of which was shoplifting.  
Sometimes he got away with it. Sometimes he was caught and brought before the court.  
The punishment started with fines, then probation and then community orders.
But Larry was now completely dependent.  One day, half stoned, he wandered on to the forecourt of a motor dealer, heard the alarm bell ringing and noticed that the place seemed to be abandoned but the showroom window was completely smashed.  
So he ambled in and looked around for something to steal so he could buy more drugs. 
Before long the distant sound of police sirens, which he hadn't noticed until then, grew ever closer and police vehicles swarmed on to the garage forecourt.

Larry was arrested, questioned about his part in the smash and grab raid that had just been reported and arrested on suspicion of robbery.  
The court remanded him in custody and Larry spent many weeks on remand in prison awaiting trial.
After some months of being locked up, the police were eventually convinced that Larry was just a small time drug addict looking for the opportunity to steal, was not part of a serious raid upon the garage, and he was released from prison.
NLP techniques for beating drug addiction - the still mental picture
This is what I meant when I wrote that the addict looks only at the still mental picture in his mind of the drug satisfying his craving.  
He does not run the film through to the end and see the dreadful consequences of the actions he is taking.
The consequences
If Larry had run the film on he may not have seen the precise circumstances of his arrest, but he would have observed  himself gradually get into deeper and deeper trouble. 

He would have seen his prone, immobile body, in a squalid back street among down-and-outs when he overdosed, as invariably he did.  
He may even have seen his own lifeless body lying in a morgue after he had overdosed once too often.
By now the veins in his legs, which had been grossly abused because of the constant injections of heroin, were in a dreadful state.  
The blood has difficulty circulating in his body and it will be necessary for him to take anticoagulant medication for the rest of his life.
NLP techniques for beating drug addiction -the good samaritan
Fortunately for Larry shortly after he came out of prison when he was at his very lowest he met Robert who befriended him and offered him a part-time job as an assistant in his shop.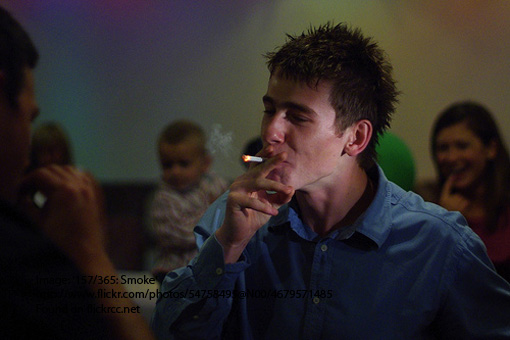 Robert's friendship and guidance helped to get Larry back on track.  
Larry now understands the need to run the film through to the end.  
With Robert's help he has done so on many occasions and has seen a variety of different endings, none of which he wishes to experience.
Larry celebrated his fortieth birthday recently.  He will never be a completely well person because the drugs seriously messed with his body, but his spinal problem is at least manageable.

He is not a model employee.  Sometimes he is late for work, occasionally he fails to turn up, but with Robert's continued help he remains employed and has a better group of friends. 

He is in touch with a brother who lives some distance away and visits him from time to time.  Importantly, he has stayed clear of drugs for some years now.
Better alternatives
Even more importantly, Larry is able to demonstrate to others that drug addiction leads nowhere that you would wish to go. 

He has seen the still mental picture which users hold and knows that there is a whole movie film with a sad ending waiting to be viewed, and he takes others through it in painstaking detail until they too can see better alternatives.
NLP techniques for beating drug addiction - associated or disassociated
Too often we view the circumstances from an associated state, that is, through our own eyes when it would be more helpful to view them in a disassociated way:  that is to say, actually seeing ourselves in the pictures performing the actions as we watch the film through. 

So if you have an addiction, try watching the film through to the end and see yourself in it.  
See yourself taking the drugs, becoming increasingly addicted and view the whole horrible ending with yourself right there.
Read also another inspiring story in My finest moment where Rhonda tells how she not only cured her crack habit but rid herself of a violent and abusive relationship in the process.
The author Charles Dickens may not have understood the meaning of NLP techniques when he wrote that wonderful book A Christmas Carol but he knew the process.

Scrooge didn't see the error of his ways and was unable to put himself on the right course until he had been visited by three spirits.  
In turn they transported him through his past, present and future, and showed him the bitter end: people rejoicing at his funeral and a lone crutch and stool in the corner of a room  where Tiny Tim used to sit.
---
Gain FREE access to my self-confidence video
To gain free access to my self-confidence video enter your email address and first name in the box below.  This will also keep you up-to-date with my free newsletter Inspirations.
As a bonus for subscribing you'll receive the first three chapters of my book Towards Success, where you can learn more about NLP techniques, from Anchors to Modelling, and my 50 favourite inspirational quotations.
---
Return from NLP techniques for beating drug addiction to
The Secret of Mindpower & NLP Home
---
Return to Site Search & Contents Page
---