The Secret of Speed Reading

NLP techniques
Speed Reading Online Free
The secret of speed reading is a gift I would like to bestow on all my legal clients, my friends and to you also.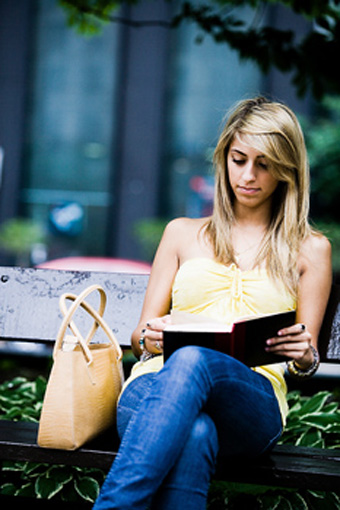 ---
It is well to read everything of something, and something of everything.
 Lord Henry P. Brougham
---
Oftentimes I will explain in great detail the implications of a simple single-page document to clients before asking them to read over what is no more than two or three hundred words.  
And then the wait begins.  I often wonder if I should go and make myself a cup of coffee while the client ploughs through the words.
The Secret – frustratingly slow comprehension
You must have experienced similar frustrations yourself when you have asked your partner or a friend to check out a short newspaper story and wondered really why it is taking them so long.  
Average reading speed varies but a slow reader typically takes a minute to read a maximum of 100 words.  Think about that for a moment.  
That sort of reader will never get through War and Peace.  She'd give up through boredom long before she got into the story.
The Secret – kids speed reading
Kids speed reading also suffers in this way.  The principal reason for that is because teachers make the mistake of telling them to read slowly and carefully.

Once ingrained, the habit becomes difficult to break unless the individual realises the time has come to do something about it.
There is plenty of room for increasing reading speed because the average is thought to be as low as 200 words per minute and, whilst that is quite a quick speaking rate it hardly cuts the mustard for serious reading. 

Even someone who is considered to be a good reader has engaged in improving reading speed to around only 400 words per minute.  
Whilst that is four times as fast as the slow reader, it doesn't enable you to take in volumes of information quickly.
If, like me, you are engaged in a profession where you need to absorb large amounts of information quickly, or if you are a student preparing for examinations, you need to know some speed reading methods. 

Even if you are just reading to learn generally, you will wish to get through as much as possible as quickly as you can so that you can get on to the next subject.  
Life is too short to hang around, and there is much to learn.
The Secret – free speed reading tools
Slow reading – despite what elementary school teachers tend to think – does not aid understanding and comprehension. 

The brain works better when it is allowed to work quickly. 
If your eyes are scanning the page quickly, the brain is taking in groups of words and is able to deal with their meaning.  In other words, it is taking in concepts rather than individual words.
I remember when I took the multiple choice section of the New York State Bar examination there was a total of 200 questions to answer in two three-hour periods.  
The fact pattern for each question took about an A4 sheet of paper.  
So the facts had to be absorbed, the areas of law identified and answer selected in approximately 90 seconds.  
There wasn't any choice.  In order to get through, the candidates had to read fast. 
Free speed reading information
What is speed reading?  It is more than just reading quickly.  Let us assume you wish to read a book you have just been given.

First of all, look at the table of contents and take in the chapter contents.  Read the covers and any fly pages that tell you more about the book. 
Often these days you will find a summary at the end of each chapter.  Read those next.  

Now read the first chapter and the last chapter, and then quickly run through the first chapter again.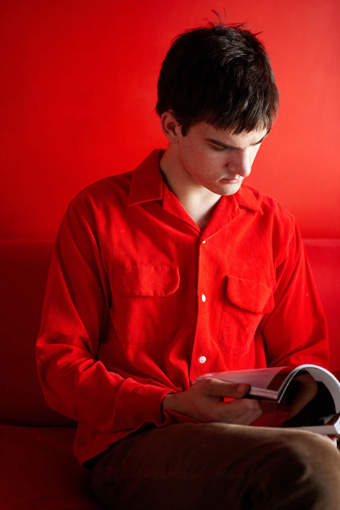 At this stage you may well have gained everything you wish to know from this particular book.  
If your quick scan reveals that any chapters are of great interest to you, you can delve into them.
It is a myth to believe that you have to read every word of a book just as it is equally false to believe that you have to remember every single thing you have read. 

There is no penalty if you don't read every word and neither do the pages refuse to turn for you if you decide not to read them.
The Secret - Scan the page
So you know at the outset that most of the words you encounter will be very familiar to you and you can scan them at speed.  Start by using a guide such as a finger or pen. 

As you read, move the guide quickly along the line and take in as many words as you can in one go.  Move the guide faster and faster.  
The more you practise the better you will get.  Do not go back over words you have just read. 
This is a technique I learned again during my shorthand training days.  

Shorthand is composed of hieroglyphics, many of which contain groups of words.  
So in order to read shorthand quickly and fluently after it has been written, the eye must take in lines of hieroglyphics as snapshots and keep moving.
Posture and attention
Your brain can photograph groups of words at high speed so don't hang around.  Make sure that you are sitting well with your feet on the ground and you are fully alert. 

The art of speed reading is something you can master with just a little application and practice.  You can really amaze yourself. 

These free speed reading tools will enable you to boost your reading speed to over 600 words in a short period of time and you may be stunned to find yourself reading at 1,000 words a minute and more in a shorter time than you ever imagined.
7 Speed Reading
---
You might now like to read our page on Improving speed reading which deals with an amazing online speed reading course that we have tried and tested, and which we believe can vastly improve your reading speed.
You can find out about 7 Speed Reading by clicking either of these links.
Gain FREE access to my self-confidence video
To gain free access to my self-confidence video enter your email address and first name in the box below.  This will also keep you up-to-date with my free newsletter Inspirations.
As a bonus for subscribing you'll receive the first three chapters of my book Towards Success, where you can learn more about NLP techniques, from Anchors to Modelling, and my 50 favourite inspirational quotations.
---
Return from The Secret of Speed Reading to
The Secret of Mindpower & NLP Home 
---
Return to Site Search & Contents Page
---