The Secret of dealing with pride
The Secret of dealing with pride is important because pride is something you will encounter almost every day of the week. 

You will have your own feelings of pride, of course, but by exercising a little humility now and then you can deal with those.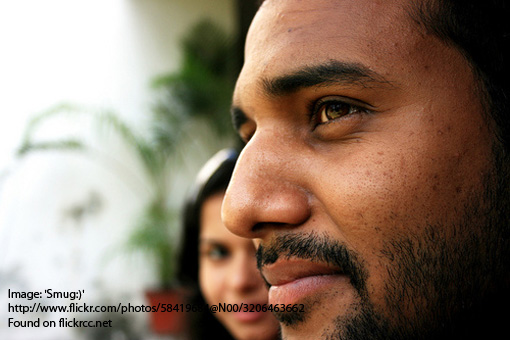 You will not have direct control over someone else's pride though, and the way to deal with that is probably through tact and diplomacy.
---
Don't accept your dog's admiration as conclusive evidence that you are wonderful – Ann Landers
---
A warm feeling or preoccupation with self-importance?
It gives us a warm feeling to dwell on our achievements and the life skills we have acquired, the family we have built, our sporting prowess and the competitions we have won. 

Provided that we keep those feelings to ourselves, keep them balanced and in check and do not permit our pride to develop into gloating, it is usually ok. 
But pride may preoccupy us with our own self-importance and can all too easily blind us to pitfalls and dangers.  Life is balanced. 

While we are feeling good about ourselves, something is going on nearby to bring us back into equilibrium.  When we feel down, someone or something won't be far away to bring us back into harmony. 

So if you are feeling unduly pumped up or good about yourself, keep your eyes peeled for the pitfalls.
The Secret – other people's pride
Dealing with other people's pride can be a little more tricky on occasions.  Not everyone will read these pages or have the insight you may have.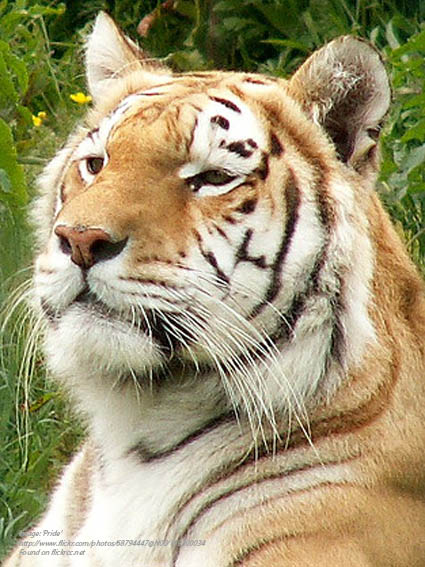 Pride may be too important to them.  Indeed, it may be the very ingredient that keeps some people going. Be sensitive to it.  Destroy that pride and you may crush the individual because pride also undermines confidence.
Sports coaches know this.  When I coached young soccer players I knew that my first task was to give them confidence and pride in their ability, pride in their team and pride in their conquests, and that confidence and pride needed to permeate the whole team. 

When they had trained hard, won some games convincingly and were really playing well, I then had the delicate task of bringing them back to reality without destroying that confidence.
So their performance had to be analysed.  They needed to be shown where they could improve, how other teams might exploit their weaknesses, but at the same time reassured about their ability if they kept their heads and worked hard. 

Those dynamics are at play in most social and business relationships.
The Secret of dealing with pride - Ronnie's story
The pride of some people gets in their way to such an extent that it completely disrupts their friendships and their lives.  Ronnie Cole was a local businessman in a community of around 60,000 inhabitants. 

He felt himself to be very important in the local township (although it is right to say that he rarely ventured outside of it). 
He organised lunches every month and called them The Top Ten Club.  He invited what he considered to be the most prominent business and professional people in the locality, and the group always included a lawyer, an accountant,  a doctor and a dentist.
Others were flattered to be invited.  Collectively they felt they were the top ten most important and influential people in the area and Ronnie, you will have guessed, considered himself to be the most important person. 

Ronnie would, so to speak, hold court at these lunches, and express opinions on a variety of topics.  Others would join in but it was an unwritten rule that you didn't disagree openly with Ronnie.  His pride wouldn't stand it. 
Simon's exit
When Simon, a local accountant, naively voiced dissent one day at lunch, an uneasy silence followed.  Ronnie didn't speak to him again and neither did anyone else.  
He found himself ostracised and was never invited to The Top Ten Club lunches again.  Another accountant was found to replace him.
This all seems very childish, doesn't it?  But I suspect something similar happens in every community.  Best not to get involved. 

In business relationships by all means be friendly but it is better to deal with others carefully and at arms length. 
The Secret – being aware of pride



If you need to deal with people like Ronnie, be aware of their pride and their sensitivities.  It is unnecessary to confront their opinions head on. 

They can usually be sidestepped tactfully.  If it suits your purpose, flatter them gently (but very carefully), because you will achieve far more that way when tackling pride than by attacking what lies beneath it.
Andy – a manager with pride
Some people have the misfortune to work under a manager who constantly criticises but cannot take criticism herself.  Andy was just such a person.  
He managed a team of twelve fairly inexperienced lawyers and, in his view, he was the only competent lawyer in the organisation. 

He micromanaged them which was not, as you would imagine, the most efficient way of handling professional people. 

They resented what they saw as undue interference.  Andy chaired the weekly team meetings and made all the decisions.  He didn't encourage participation by others.
When the lawyers needed to discuss the finer points of a case with him, Andy was inevitably tied up in meetings and, in any event, far too busy.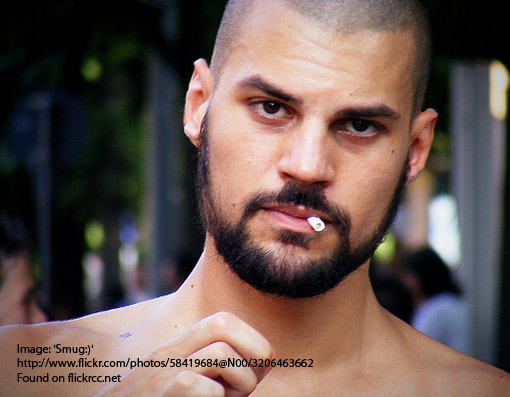 Unsurprisingly, the team's performance was poor, their advice to clients was inconsistent and they lost far too many cases. 

Turnover in the team was high because people sought out better jobs and left rather than suffer Andy. 

Andy is still there, hiding behind his pride, performing a mediocre job with an ever changing team.
The Secret – displaying humility and sympathy
There are, disappointingly, too many people like Andy in lower management jobs who let their own pride get in the way of dealing with people. 

If Andy showed a little humility, was open to suggestion and discussion and made himself available for regular 1:1 meetings with his team, the team's individual and collective performance would improve,  the team members would be happier and less likely to look for other employment and Andy would really have something to be proud about.
---
Gain FREE access to my self-confidence video
To gain free access to my self-confidence video enter your email address and first name in the box below.  This will also keep you up-to-date with my free newsletter Inspirations.
As a bonus for subscribing you'll receive the first three chapters of my book Towards Success, where you can learn more about NLP techniques, from Anchors to Modelling, and my 50 favourite inspirational quotations.
---
Return from The Secret of dealing with pride to
The Secret of Mindpower & NLP Home 
---
Return to Site Search & Contents Page
---