Expert Relationship Advice

NLP techniques


Are you paying attention to your partner?
Expert relationship advice was needed by the time Sebastian and Rachel had been married for seven years, for it was becoming clear to their friends that all wasn't well between them.

Sebastian was a partner in a City firm of accountants and was spending longer and longer hours at the office, didn't come home at all some nights and was away from home for increasingly longer periods on business trips.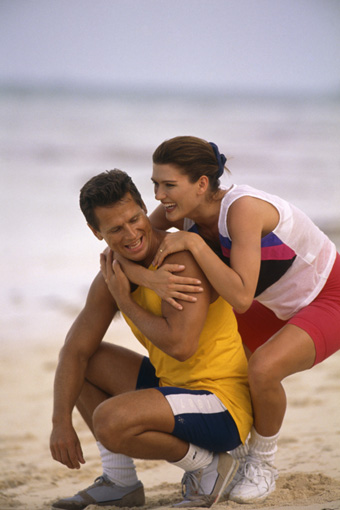 Rachel, on the other hand, was always taking their son and daughter to her mother's or visiting friends. Anyway, on the occasions Sebastian did get home in the evenings, it was far too late to see the children as they were sound asleep in bed.
---
The quality of your life is the quality of you relationships
Anthony Robbins
---
Sebastian rarely ate with the family because Rachel didn't cook for him. When he came home hungry, he had to rummage around in the freezer and cook for himself.

He also put his own dirty clothes in the washing machine and took his shirts to the laundry. If he didn't, there wouldn't be any clean clothes to wear to the office tomorrow.
No-one could remember when the family last had a holiday together. Indeed, it was rare for them to have a day out together at weekends.
Expert Relationship advice – Are you thinking only of your own values?
When Rachel and Sebastian came to see me for relationship problem advice it was obvious that their marriage was on the rocks and had been floundering for some time. I saw them separately at first.

Rachel told me that their marriage was OK to begin with although Sebastian, in her view, always spent far too much time at the office. 
She didn't think he had been unfaithful to her but just seemed wedded to his job.
He often worked at weekends and when he didn't would sometimes go abroad with friends for the weekend rather than spend time with his family.
Rachel was clearly upset by this lack of attention and couldn't see how in any way it could be because of anything she had done.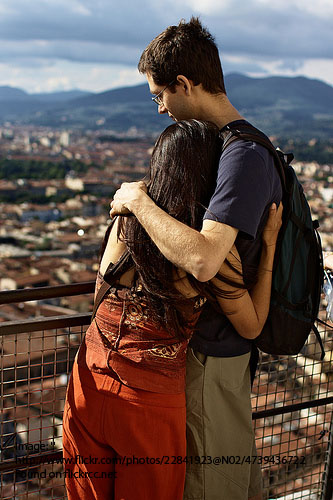 She confessed to feeling lonely and tempted by other young men she had seen at the swimming pool when she had been there with the children, but had never cheated on her husband.
Sebastian couldn't understand her problems, as he put it. He brought home very good money, provided her with a beautiful house, she had her own Mercedes motor car (which he bought and maintained) and they had two beautiful children which she doted on.

It is true that Rachel wanted more children, but the way things had been Sebastian thought that two was quite enough. 
Anyway, Rachel seemed to have no time for him. Although she kept the house perfectly, she didn't clean his clothes and didn't cook for him. 
Sebastian felt that he gave Rachel everything she wanted, failed to see how anybody could provide for her better than he did, and thought he got little in return.
Expert Relationship advice – Determining your hierarchy of values
I explained to both of them that we each have our own set of values and, no matter what we might say to others, we will always act according to our own highest values.

Sometimes people do not recognise openly what are their values, but they certainly act in accordance with them.
In order to determine your highest values look at how you fill your space (your home, your study), what are those things closest to you that you do not hide away in cupboards? Consider what you spend your money on.

How do you spend your time? What do you think about constantly? What do you bring about by your constant actions?

What do you talk about to family and friends? In other words, what sort of topic gets you talking and talking without the need for prompting? You will find the same few answers come up time and again.
Expert Relationship advice – Being honest
In order for Rachel and Sebastian to begin to get over their difficulties, they needed expert relationship advice and to be brutally honest with themselves and each other. First of all, they had to ask what is top of my list of values?

They both said that family life was top of their list of values but their actions did not demonstrate that. No doubt children were top of Rachel's list but her husband did not seem to figure in the equation.

Sebastian's chief value was clearly his business and he spent little time on his family. They both professed to be shocked when I pointed out these self-evident facts.
If Rachel saw Sebastian just as a breadwinner and provider for herself and their children, it was perhaps unsurprising that Sebastian didn't have much incentive to come home.

Equally, if Sebastian was rarely home, some might think it was not altogether out of the way that Rachel didn't bother to cook and wash for him.
When I brought them together to talk, I asked if they thought it was best to call it a day or whether deep down they really loved each other and wanted to save their marriage. 
They both agreed that they had lost their way, that they still loved one another and their children and they wanted to make their marriage work.

So I went through the exercise of identifying with them what were their top 10 values.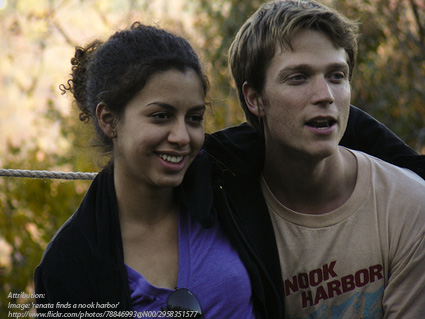 Expert Relationship advice – Knowing each other's values
I should interpose here that because we each have a different set of values, it doesn't mean that some values are right and others are wrong; they are just different.

What is important is that we each identify those values in ourselves and in each other.
If you know your own values and those of your partner, you can work together in a way which not only fulfils your own values but also respects those of your partner and is mutually beneficial.

Rachel came to realise by the end of our conversation that by being successful in business Sebastian was providing the family with comfort and security, and if she cooked and washed for him she would be helping him fulfil his highest value of being an efficient and successful businessman, and that in turn further supported her highest value by making him an efficient provider for the family.

Sebastian learned that by organising his time more efficiently he could spend less time at the office, more time at home with his wife and children, they could have more days out and take holidays together.
By taking time for recreation, Sebastian could then "re-create" himself and turbo-charge his business performance.
Expert Relationship advice – Working at mutual fulfilment
Rachel and Sebastian worked at it and continue to do so. Sebastian spends far more time at home where Rachel looks after him. Eight months on, the future looks much brighter and Rachel is pregnant with their third child.

Taking expert relationship advice and working out your hierarchy of values is essential advice for a long term relationship. It is crucial to fostering a healthy partnership. 
You need to know not only your own values but those of your partner as well. By working together to fulfil each other's values, you will find that you will also fulfil your own.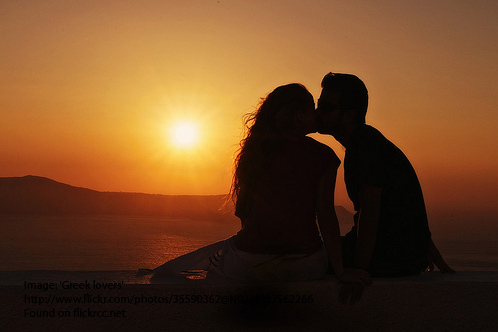 ---
Gain FREE access to my self-confidence video
To gain free access to my self-confidence video enter your email address and first name in the box below.  This will also keep you up-to-date with my free newsletter Inspirations.
As a bonus for subscribing you'll receive the first three chapters of my book Towards Success, where you can learn more about NLP techniques, from Anchors to Modelling, and my 50 favourite inspirational quotations.
---
Return from Expert Relationship Advice to
The Secret of Mindpower & NLP Home 
---
Return to Site Search & Contents Page
---