The Secret of Managing Others
NLP techniques
The Secret of managing others is one that appears to elude most senior and middle management teams in large governmental departments, QUANGOS and other public sector organisations. 

Private industry, on the whole, at least endeavours to train its managers appropriately, but the not-for-profit sector particularly continues to wallow under the weight of its own bureaucracy, management speak and gobbledygook.
---
So much of what we call management consists in making it difficult for people to work – Peter Drucker
---
The Secret - basic principles of management
The basic principles of management are incredibly simple, and you don't need an MBA to understand them.  If you wish to lead and guide others, be worthy of their respect. 

Be civil.  Pay them the simple courtesies that you would expect to receive yourself.  

Give those you line-manage the courtesy of regular private 1:1 meetings so that you can advise, guide and mentor them (as against bullying or chastising publicly or privately).  
Make yourself available whenever you can so that they may seek your guidance when they feel it is needed.
Those are the simple measures that every manager should be aware of and put in place as a matter of course.  
The better managers will also inspire their team members by their own example and demonstrate leadership.
Almost every employee, I suspect, can cite examples of those who are either managers in name only or, on the contrary, feel the need to micromanage everything done by their teams, who bully and threaten rather than counsel or cajole.
The Secret - don't follow this professor's example
Recently the Pro Vice Chancellor responsible for Research, Enterprise and Internationalisation at a United Kingdom university on an occasion when, no doubt, he felt extremely stressed, decided to complain about other academics on the University Research blog. 
Stressed
I mention that he was probably stressed because he blogs that Sunday evenings brought back memories of last minute homework panics but his mood was not helped because of the poor standard of partly and fully funded studentship applications before him. 
He wrote that there were proposals from some very senior professors who seemed either to be incapable of writing a good studentship proposal or had simply not bothered. 
It is right to say that the professor gives some sound advice about how to write good proposals but it is the intemperate manner of this public rebuke which will no double rankle with his university colleagues. 
Public chastisement
The Pro Vice Chancellor also complains that such proposals cannot be dashed off in five minutes on a Sunday evening and that there is nothing more insulting than someone who blatantly takes an internal funding call for granted.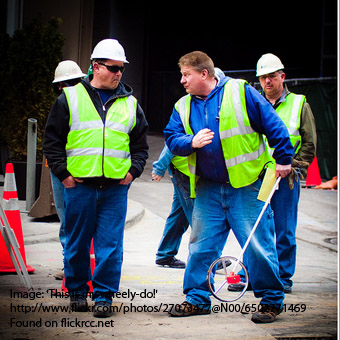 He goes on to write of proposals that start with clumsy aims and simply try to bombard the reader with facts to bludgeon him into thinking that this must be important.  
He objects about the use of the words novel and innovative and added that some proposals seemed unable to look beyond the needs of the match-funder to provide a wider context for the work.
Uncharismatic
Now, it may be that these criticisms were well justified.  I am not in a position to judge.  What they don't do is recognise or inspire those otherwise busy academics responsible for submitting the proposals on behalf of research students. 

It might also be added that potential students are less likely to be drawn to the university by such an uncharismatic approach.
If you have the responsibility of managing others, before you speak or write about them publicly, first consider how you might feel if you were on the receiving end of the comments you feel you would are inclined to make. 
Think also how they might be received by other stakeholders – as we now like to call them. 

If you don't treat staff well, don't be surprised if you lose them to better organisations.  If you can't attract decent staff, you won't attract decent customers, clients or students, whichever may be the case.
The Secret - who wins?
It is all very well to vent one's spleen in the example above but consider also who wins by such an approach? 

Wouldn't it be better to consult privately or give a talk to interested parties about the best way to perform the required task? 
Demonstrating that you are the tough guy and others are weak is just a manifestation of ego and does nothing to command the respect of those you wish to impress.
The starting point
Start by looking for good in others.  By all means communicate your expectations to them in a clear and courteous manner, but listen also to what they have to say about their ability to comply, their timescales and their own ideas about how they can achieve the result you all want. 

Sometimes you might actually learn something quite unexpectedly. 
The Secret - the best managers
Two of the best managers I have come across were the brothers Sidney and Philip Sanders. 

Both were partners in a medium-sized professional firm.  They were highly skilled members of their profession.

Each was kind and considerate to those they employed. 
Equally they could be firm, authoritative and provide leadership to inspire others. 

The result was they had a happy, loyal and dedicated team at their disposal who were prepared to go anywhere, often at short notice and in difficult circumstances, to support the firm. 
If any member of staff of the Sanders partnership slipped up, the partners dealt with it  internally in a dignified and proper way, and if disciplinary action was to be taken, it would be done quietly and professionally. 

As far as the outside world was concerned, the partnership took responsibility as a whole and shielded the employee from the public gaze. 
In the same way, if a member of staff provided exemplary service or was worthy of congratulation, the partners commended that staff member internally, but to the outside world no mention was made of the individual and the partnership as a whole gained the credit. 
That considerate and responsible approach was appreciated by everyone and the business in the form of the partners and staff benefited.  It is also, I suggest, the essence of the secret of good management.
---
Gain FREE access to my self-confidence video
To gain free access to my self-confidence video enter your email address and first name in the box below.  This will also keep you up-to-date with my free newsletter Inspirations.
As a bonus for subscribing you'll receive the first three chapters of my book Towards Success, where you can learn more about NLP techniques, from Anchors to Modelling, and my 50 favourite inspirational quotations.
---
Return from The Secret of Managing Others to
The Secret of Mindpower & NLP Home 
---
Return to Site Search & Contents Page
---