Real Men of Genius
Robert Louis Stevenson
Literary giant
Treasure Island alone, would likely to prompt this Real Men of Genius interview with literary giant, Robert Louis Stevenson.  
But one can add to that Strange Case of Dr Jekyll and Mr Hyde and Kidnapped amongst a whole host of other works.
Poor health
Question
Robert, it is reported by your biographer that you were a feverish child who might die at any time.  Can you tell us something about your childhood.
Answer
I was born in 1850 and I had a weak chest.  Naturally, I was prone to fevers and coughs.  I was often very sick in winter time.  Even as an adult I was very thin, for I often suffered from bronchial problems.
My parents and nurse were dreadfully over-protective.  I spent too much time away from school because of my various illnesses and had to receive private tuition.  
In later years I was known to describe my childhood as a picnic on a volcano.
Real Men of Genius – early writing and education
Question
When did you start writing?
Answer
As a child I disappeared into my own fantasy world, and although I was a late developer I often dictated stories to my parents to write for me, and later I was constantly scribbling them myself.
Question
Did you go up to university?
Answer
I went up to Edinburgh.  It was hoped that I would follow my father into engineering, but my health hampered that.  
My mother came from a background of distinguished lawyers, and I did qualify as an Advocate under Scottish law, but never practised.
My father was naturally disappointed that I decided to write rather than practise professionally, but he supported me financially in the early days, and for that I was very grateful.
Real Men of Genius - Romance
Question
But your health often proved difficult for you, didn't it?
Answer
It meant that, with my father's support, I was often sent off to the warmer parts of France to recuperate.  
It was on one of those trips that I met Fanny Osbourne who had three children but was separated from her husband.
I spent some time with her until she returned to her home in San Francisco, California.  It wasn't long before I followed her there?
Real Men of Genius - inscription
Question
How did your health cope with that trip?
Answer
If I said "not awfully well", I suppose I would be understating the position.  
By the time I got to California I was close to death, and I struggled along for some considerable time on only a few cents a day.
I tried, with little success, to support myself with my writing.  Fanny had divorced and nursed me to recovery.  
I thought I was done for around this time and wrote an inscription for my tomb:
Under the wide and starry sky
Dig the grave and let me lie:
Glad did I live and gladly die,
And I laid me down with a will.
This be the verse you grave for me:
Here he lies where he longed to be:
Home is the sailor home from sea,
And the hunter home from the hill
Question
But you didn't die on that occasion?
Answer
No.  As I said, Fanny nursed me to recovery.  Then we married and honeymooned in California.  We returned home to Britain before long.  
I found difficulty in discovering a suitable place to live because of my health, and we often travelled to Scotland and the South of England.
Real Men of Genius – Self-description
Question
Before you returned home, isn't it right that you wrote a description of yourself to J. M. Barrie your author friend?
Answer
Quite accurate, I think:  Exceedingly lean, dark, rather ruddy – black eyes … crow's footed, beginning to be grizzled, general appearance of a blasted boy – or blighted youth – or, to borrow Carlyle on De Quincy, 'child that has been in hell'. 
Past – eccentric, obscure and oh, we never mention it.  Present – industrious, respectable and fatuously contented. Hopelessly entangled in apron strings.  Drinks plenty, curses some, temper unstable.
Question
What about your writing?
Answer
I wrote Strange Case of Dr Jekyll and Mr Hyde while we were staying in Bournemouth and named the character, Mr Poole, after the nearby Dorset seaside town.  We tended to winter in France.
Real Men of Genius – Treasure Island
Question
Tell us how Treasure Island  came to be written.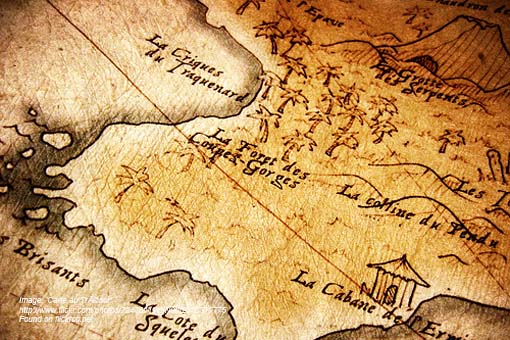 Answer
The seeds of that idea were sown on a rainy holiday in Scotland.  I drew a treasure map to keep my stepson entertained, and the plot formed in my mind.  I had great hopes for it from the very beginning.
At the time I wrote:  If this don't fetch the kids, why, they  have gone rotten since my day.  Will you be surprised to learn … that it begins in the Admiral Benbow public house on the Devon Coast, that it's all about a map and a treasure and a mutiny and a derelict ship and a current and a fine old Squire Trelawney … and a doctor and another doctor, and a Sea Cook with one leg, and a sea song with the chorus "Yo-ho-ho and a bottle of rum" …
Question
Wasn't it initially sold in instalments?
Answer
Yes, to a boys' paper, and it was sold before the story was completed.
Question
That, in fact, was before Strange Case of Dr Jekyll and Mr Hyde.  You wrote a number of other books?
Answer
The most successful of the others were Kidnapped and its sequel Catriona.  I also co-wrote some novels with my stepson.  There were also some short stories and poetry.
Real Men of Genius – South Seas
Question
Your father died in 1887 you moved on from San Francisco?
Answer
We went to the South Seas and visited Hawaii, New Zealand and Tahiti.  The warmth was much better for my health.
We finished up in Samoa where we purchased a large plot of land and built a house.  I was known locally as Tusitala which meant "Teller of Tales".  
I must say the island was poorly administered by European politicians and I said so.
Question
Did you consider your best writing to be past?
Answer
I did think the best was over although I completed a few other works.  I became a little depressed when my health deteriorated and felt I might die an invalid.  I exclaimed that I would prefer to die with my boots on.
Question
Did you get your way?
Answer
I did rather.  I was attempting to open a bottle of wine one day, and as I strained to pull the cork out felt very odd and died.  I suspect it to have been a haemorrhage of the brain.
The Samoans transported my earthly remains to my final place of rest at the top of Mount Vaea.
Keep your eyes open for more Real Men of Genius as they are added to this site and also look at Real Women of Genius for further examples.

Read Modelling Genius and remember also to see where you can identify the talents of these people within yourself.  You will have them all.  You may just need to search a little:
---
Gain FREE access to my self-confidence video
To gain free access to my self-confidence video enter your email address and first name in the box below.  This will also keep you up-to-date with my free newsletter Inspirations.
As a bonus for subscribing you'll receive the first three chapters of my book Towards Success, where you can learn more about NLP techniques, from Anchors to Modelling, and my 50 favourite inspirational quotations.
---
Return from Real Men of Genius - Robert Louis Stevenson - to
The Secret of Mindpower & NLP Home
---
Return to Site Search & Contents Page
---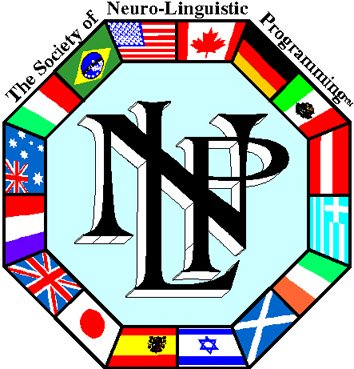 ---