NLP techniques
Interviews
NLP techniques may assist you with interviews in the following particular ways:  (i) planning and preparation; (ii) mind set and relaxation immediately before and during the interview process; (iii) rapport and response during the interview itself.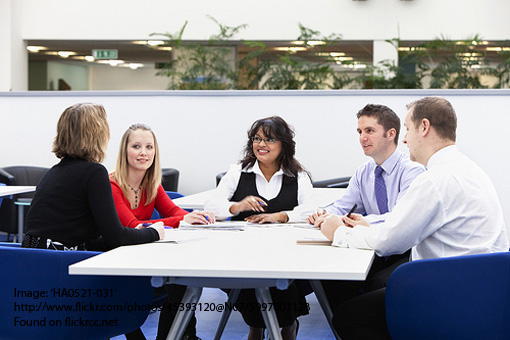 Some interviews for employment also involve group sessions and these tips may be useful in that respect also.
---
Take the first step in faith.  You don't have to see the whole staircase.
Just take the first step.
Dr Martin Luther King Jr
---
Written applications
I suppose most interviews will be in connection with job applications or promotion at work, but the principles set out in this article should be useful for most types of interviews whether for a newspaper or for disciplinary proceedings.
Assume for these purposes that you are applying for a job.  What is the first thing you will need to do?  You read the ad and you think the job suits you.  
Ask yourself next:  will I fit the job?  Look at the job specification carefully and establish that you can check the essential criteria.

When you make your written application make sure that you set out each of the criteria and show how you can satisfy them. 

Many applications are scored in this way, and if you don't check the criteria, or check them properly, you won't even make the cut for the first interview.
NLP techniques – the interview
You've now had a call or letter to invite you for interview.  What do successful candidates do?  Find out all they can about the prospective employer.  Is it a national or local company? 

Whether you are applying for a job as a junior clerk or a manager, you need to understand the scope of their business.  Almost all decent employers have websites these days.  Check them out.
NLP techniques - research
When you get to interview you might be asked what interests you about the job.  

You can, when you answer that question, impressively demonstrate your knowledge of the company's business and your interest in it by what you have learned.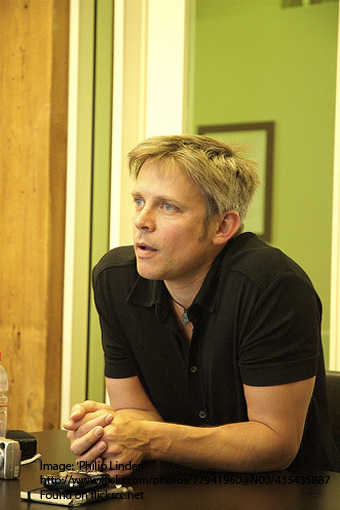 It will be quite obvious to the interviewers if you haven't bothered to learn about the company and will demonstrate a lack of interest and commitment on your part.
There will also come a time in the interview when you are invited to ask questions.  

Even if you think you understand everything there is to know about the company and any queries you had have been answered by what you discovered on the website, you can still say something like, "Well, I was particularly interested to know about (a) or (b) but I checked your website and found the answers I needed to know".  
Or you might say "I checked your website and I was interested to see the company is introducing business in X.  Are there any plans to go wider than that?"
NLP techniques – demonstrating knowledge
The more you demonstrate your knowledge about the company, the more you will demonstrate that you are an intelligent and interesting candidate for the position. 

I have interviewed people for quite senior positions in organisations and sometimes been very disappointed at their lack of initiative in discovering more about the entity before they came for interview.  
Those who have done their homework, stand out in the process.
First impressions count for a lot.  Dress smartly for interview.  

When you walk into the interview room smile at the panel and shake hands warmly and firmly.  As you do so, make eye contact.  
These are essential preliminary steps for establishing rapport with the panellists.  They may be interviewing a number of people.  
You want them to remember you, and you want them to remember you for the right reasons.
NLP techniques – rapport
Oftentimes the questioning is divided between the panel members.  Make eye contact with the questioner as he speaks to you and answer directly and courteously. 

Don't be facetious or give a clever-dick answer.  It is not impressive and doesn't go down well.
As far as possible – and being very careful not to mimic – match the body language of the questioner and use the questioner's language.  

When we look, sound and move like each other, we tend to like each other.  
When you are next in a coffee shop, observe people chatting at adjacent tables and watch their body language.  How many of them are sitting in a similar way? 
Those people that you are watching tend to do what they do unconsciously.  When you do it deliberately, do it very discreetly and pause before you copy any mannerism.  

You will soon know if you are in rapport with the other person because you will feel comfortable.  
Make a point of practising getting into rapport with as many people as possible before the interview.  It will be very good preparation.
NLP techniques – relaxation and anchoring
If you are feeling a trifle nervous about attending a formal interview, then it would be good to practise some relaxation techniques well beforehand.  
Be sure to give yourself at least 15 minutes a day listening to quiet meditative music and, if you haven't already set up some positive relaxation anchors, do so now.
Think of a time when you were at your confident best or performed particularly well.  Bring up the picture bold and bright. 

Hear the sounds you heard.  Re-experience the feelings you felt.  Double the size of the picture, turn up the sounds and intensify the feelings. 

As the feelings begin to peak and you feel really good, squeeze the forefinger and thumb on your right hand.  Repeat the exercise several times.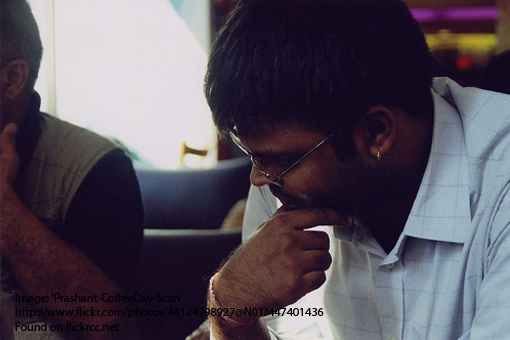 Break off and think about something else for a short while and then fire the anchor.  The confident feeling should come flooding back.  

Practise the exercise at least daily until the day of the interview, and in the time leading up to the interview.  
If you feel nervous during the actual interview, nobody need ever notice if you squeeze your thumb and forefinger together to give you extra confidence.  Athletes, actors, singers and public speakers do it all the time!
NLP techniques – other interviews
Everything we have dealt with so far has been discussed in the context of a job application.  
Obviously, if you are being interviewed for promotion at work similar principles apply. 
 If you are the subject of disciplinary proceedings at work, you may feel the pressure upon you a little more intensely.
Usually, disciplinary hearings provide for you to be accompanied by a friend or colleague, but not always.  

Insist courteously that you are provided with full details of any allegations that are made before the hearing or interview so that you can properly prepare yourself.  
During the interview do everything in your power to show that you are the reasonable party by using civil language and behaving appropriately.
It goes without saying, I hope, that preparation is essential.  
All that has been written above about rapport, confidence  and anchoring are equally applicable and should be practised.  Be honest and open and careful to take notes at all stages.
If you wish to explore more about techniques for job interviews, you might find it useful to look at the page on this website entitled Free interview tips.
---
Gain FREE access to my self-confidence video
To gain free access to my self-confidence video enter your email address and first name in the box below.  This will also keep you up-to-date with my free newsletter Inspirations.
As a bonus for subscribing you'll receive the first three chapters of my book Towards Success, where you can learn more about NLP techniques, from Anchors to Modelling, and my 50 favourite inspirational quotations.
---
Return from NLP techniques for interviews to
The Secret of Mindpower & NLP Home 
---
Return to Site Search & Contents Page
---