The Secret of being bothered

NLP techniques
Can you be bothered to interest yourself in the secret of being bothered? 

It lies at the root of most successes and failures and far more failures can be attributed to not being bothered to take what is oftentimes simple action to achieve a result.
The outcome is that where a thousand people fail because they couldn't be bothered, one person succeeds and the rest exclaim, "Well, I could have thought of that" or "I could have done that" and they are more than a little peeved to see the success that has been achieved.



The Secret is in your hands



Some people can be bothered and others can't, and those that can't achieve nothing.  It is as simple as that. 

If you did not take advantage of your education and have no qualifications, it is probably because you couldn't be bothered but were distracted instead by other more idle pursuits that you thought were more interesting. 
If that is you, have you bothered since then to study in your spare time or acquire a skill that will head you in the direction you wish to go? 

If you haven't bothered, then the solution is entirely in your own hands.
Jonathan's story
My friend, Jonathan Farmer, is a little like that.  For the very many years I have known him, he has spoken of writing a book and getting it published. 

He makes half-hearted attempts at manuscripts but can never be bothered to complete them.  Something more important – like his love of greyhound racing – seems to intervene. 
He has to rely on others to input on to his computer what little work he does do, because he could never be bothered to acquire simple keyboard skills or find out how a computer operated.  
He constantly complains about the quality of writing in other people's published works, but he has never bothered to do it himself.

On one occasion he actually got round to sending some sample pages of a proposed novel to an agent.  The agent telephoned when he was out and left a message on his answering machine. 

But Jonathan couldn't be bothered to write down the message and it was erased.  
Afterwards he couldn't remember the the agent's name and never bothered to hunt her down. 
That was an opportunity most budding authors would have died for and it may well have cost him the chance to be a published author as he said he so dearly wanted – if, of course, he ever got round to writing the book.
The Secret – being bothered
People who bother get up in the morning.  People who bother achieve the weight and body shape they desire.  People who bother win. 

People who bother are successful.  People who bother have happy and fulfilled lives, while those who don't tend to have rather empty, disorganised and chaotic lives.
Preparation
I know from my own experience as a trial advocate that bothering to prepare my client's case properly before going into court gave me at least an 80% chance of success. 

I did not have to be a brilliant advocate or a clever lawyer to succeed;  I just had to make sure I was thoroughly familiar with the papers, researched the law and knew my client's case.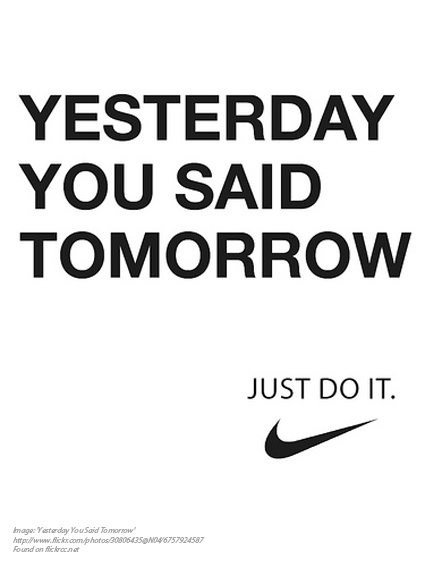 So many times I was faced with an opponent who rushed into court at the last moment looking harassed and clutching a disorganised bundle of papers. 

I knew on those occasions that I was on to a winner and I felt nothing but pity for my opponent's ill-represented client.
The Secret – practice and training
Every four years a major world city hosts the Olympic Games.  The most recent was in London in 2012.   

The moment the 2008 games in Beijing were over, athletes turned their attention to the next games four years on.  
Most of them had already trained for years for the last event, but if they wanted to succeed they knew they had to be bothered. 

Many of them bother to get up as early as 4 or 5 o'clock in the morning so that they can train, train and train.  And now they are doing it again so that they can be ready for the 2016 games in Rio de Janeiro.
No athlete who couldn't be bothered ever set foot in an Olympic stadium let alone win an Olympic event.  Maybe you don't wish to achieve those dizzy heights. 

Most do not.  But you may wish to play sport at a local level or compete in some other arena.  Or you may like to reach a reasonable standard as a musician or painter.

Or you may wish to be better at your job or to get a job that you would really like to do.
The Secret – taking steps
Can you be bothered to do what is necessary to take you one step further down the line towards your desired end? 

First of all, get out of bed at a reasonable time and get focused.  Sometimes people don't bother because they lack self-confidence.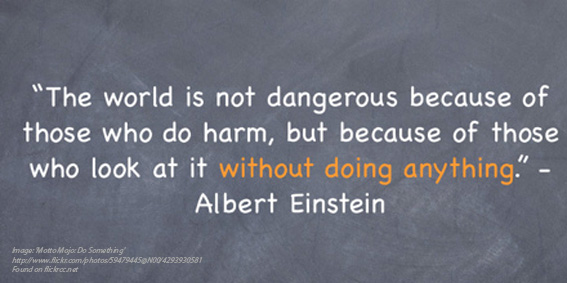 The secret lies in taking simple daily steps.  First of all, consider the goals you would like to achieve.  Don't let anybody else put you off. 

People often do that to hide their own insecurities.  It may be even better not to tell anybody else at this stage.
Write down your goals and read about goal setting.   Consider what makes you bothered, what motivates you to do something.  
Is it making money?  Is it the prospect of success or being happy?  Consider those feelings and learn the simple process of anchoring them. 

Once you have done those things you are well on your way to overcoming what I might call the "botheration factor". 

You will have a new purpose in life, you will become enthused and find your life becomes more fulfilled.
---
Gain FREE access to my self-confidence video
To gain free access to my self-confidence video enter your email address and first name in the box below.  This will also keep you up-to-date with my free newsletter Inspirations.
As a bonus for subscribing you'll receive the first three chapters of my book Towards Success, where you can learn more about NLP techniques, from Anchors to Modelling, and my 50 favourite inspirational quotations.
---
Return from the Secret of being bothered to
The Secret of Mindpower & NLP Home 
---
Return to Site Search & Contents Page
---