Healthy family relationships
NLP techniques
Is maintaining healthy family relationships high on your list of priorities?  It will, of course, depend very much upon your particular life values. 

Before reading this page, have you considered where your family is on that hierarchy?  How much do they truly mean to you?  Do you have children? 

Do they come first, or are they just part of the family baggage, so to speak?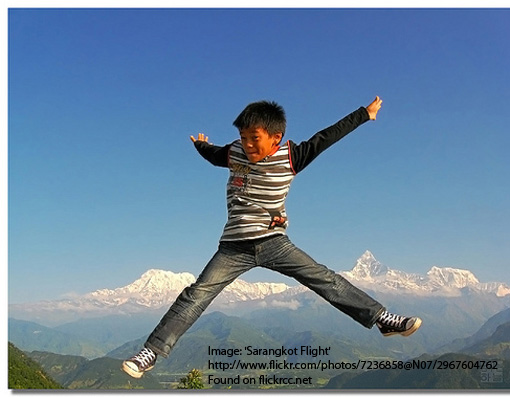 ---
Family is not an important thing; it is everything
Michael J Fox 
---
Healthy family relationships – your values
Write down the top ten most important things in your life in order of priority, with 1 at the top and 10 at the bottom.  Now scrutinise those choices carefully and check again. 

Are they really in the correct order?  Ask yourself a few questions.  If you have children, how much time do you give them? 

Time is all we have but it is also the most important thing we can give our children.
Healthy family relationships and time
How much does your family figure in your daily life?  What do you do together.  

At the time of writing this article, these web pages are read by people from over 80 countries around the world, and family traditions and values will differ according to tradition.

Do you make it a habit in your household of eating at least your main meal of the day together?
By "eating your main meal", I mean eating at a dining table or other family setting where you can sit round, eat and talk over the events of the day together
I do not mean sitting in front of a television set eating mindlessly in silence while everyone remains glued to the same programme. 

The advantages of spending that time together at the end of the day should be obvious and certainly play a great part in the bonding together of the family.
---
A happy family is but an earlier heaven
George Bernard Shaw
---
Healthy family relationships – nothing to do with money
Some of us are fortunate enough to have happy childhoods in secure family settings while others haven't been so lucky.  It has nothing to do with money or possessions. 

The most cherished and well looked-after children may come from humble or poor families whilst some of the most neglected may come from wealthy families.  It all has to do with time and attention.
Those from secure backgrounds may find it easier when they start their own families to adopt and pass on their own experiences to their children.  Others may have to start afresh. 

If your upbringing was unhappy or you come from a broken family, make it your business to see that your children have a happy, secure environment in which to live.  Make it a family-orientated life.  Start a new tradition.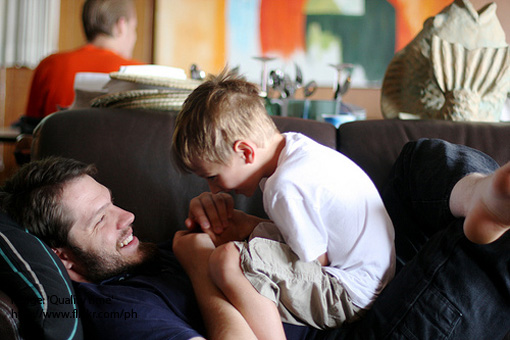 Healthy family relationships – building memories
Take the time to build family memories together.  Play together and laugh together.  We will not be together on this earth forever. 

When one of our family members has passed on, those memories will be very precious.  After the mourning is over you will be able to look back and cherish those happy times together.  Don't build regrets by neglecting your family members.
It is sometimes said that we can choose our friends but we cannot choose our family.  By that, I suppose it was meant that we all have at least one member of our extended family that we don't get on so well with. 

That may be so, but it doesn't mean that we cannot love each other as family.  It might be that we don't have a lot in common with each other, but we can still care for each other without living in the other's pockets. 
Healthy family relationship – the split between Ted and Bill
Ted and Bill are two brothers in quite a large family I know.  Neither of them are youngsters; they are both grandfathers.  They grew up in quite a close knit family. 

Ted spent some time in the armed services as a very junior non-commissioned officer, but Bill didn't.  They are both fairly strong personalities although Ted, I think, believes himself to be the more worldly of the two.
They got along pretty well until they joined the same club and became active members.  It was possible to progress through various offices in the club and eventually become club Master for a year. 

Bill became Master first through seniority, but at some time Ted challenged his authority over a particular issue and they both dug their heels in. 

Some members sided with Bill and some with Ted.  Opinion in the club as to who was right was divided.
Senior members of the club met to try to resolve the issue.  They tried bringing the brothers together to talk over their difficulties and resolve the issue amicably, but it all came to nought.  
The club was one of a large network of clubs, and assistance was then sought at regional level to try to sort it all out.  But the brothers remained intransigent.

Healthy family relationships – attempting to resolve the issues
The club elders resolved that on balance Ted's view was correct and matters would move forward adopting Ted's approach. 

Bill was deeply hurt and resigned from the club.  He would not speak to his brother.  The resentment grew and Bill and Ted's families no longer socialised, met or contacted each other in any way. 
After a couple of years Bill joined another club in the network but would never enter his old club again even as a visitor, and neither would he have anything to do with any member who he perceived had supported his brother's view in the past.
A number of years passed and, sadly, Bill and Ted's elderly mother passed away.  They each attended her funeral, but would not stand near each other and neither did they speak. 

The initial incident at the club – which was not worth falling out over at the time, let alone continuing for so long – was more than 15 years ago, and still they do not speak.
---
Family is the most important thing in the world
Princess Diana
---
Healthy family relationships – remember future generations
I wonder if you know of a situation like that either in your own or a friend's family.  Unfortunately, they are all too common. 

But it really isn't worth it, is it?  You may well think that life is far too short.  Quite apart from the upset that is caused at the time, the great danger is that the initial resentment and anger is passed from one generation to another and becomes increasingly bitter.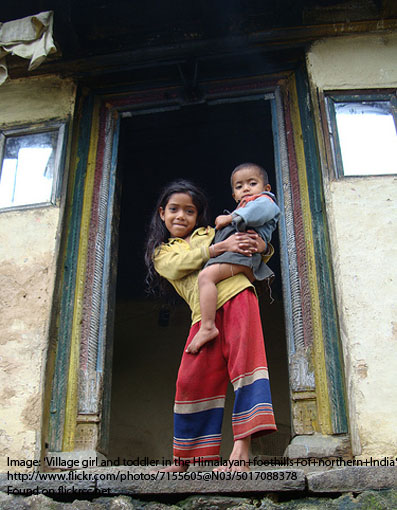 As time goes on, versions of events become more muddied and attitudes become even harder.  If you are unfortunate enough to be a party to circumstances like that in your family, do all you can to mend it even if it is only for the sake of your children and their children.

Sometimes the only word that is needed is "Sorry" – a simple word of five letters – which some people find so hard to say.  And sorry is not an admission of guilt; it just means "I am sorry this ever happened between us".
---
Return from Healthy family relationships to
The Secret of Mindpower & NLP Home

---
Return to Site Search & Contents Page
---