Reaching agreement
NLP techniques
Reaching agreement is the only real way.  If you have a contract to negotiate or are involved in a family or business dispute, find a way to do a deal that makes each of you reasonably happy.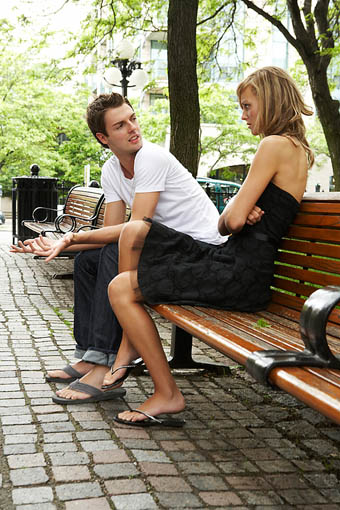 ---
Unless both sides win, no agreement can be permanent
Jimmy Carter
---
If you don't, at the end of the day you will either fall out completely or somebody, who neither party may know, will impose a binding decision or ruling upon you and you will have to live with it.  
That decision may be one that neither of you like or only one of you likes.  It is a recipe for on-going rancour and bad feeling.
Reaching agreement – believing you are right
It is perhaps too natural a human tendency to believe that you are in the right and therefore not only must you triumph but you must exercise your legal rights to the full in order to achieve your end.  
When people hold that belief they are inclined to dig their toes in and fight a legal action all the way.
Reaching agreement – boundary disputes
The most notorious disputes, as all lawyers will know, are boundary disputes.  
Your neighbour erects a fence in his backyard and you believe it has crossed your side of the boundary by six inches at some point in its course.  
So you go to your neighbour and indignantly demand that he move it.  The neighbour feels affronted, believes he is in the right and now the argument gains momentum.
Reaching agreement - lawyers
The next stage is that lawyers instructed by both parties exchange letters, legal proceedings are issued for trespass and seeking an order to have the fence moved plus a remedy in damages.  
Years later the case comes to court.  The judge sees both lawyers from both parties in his chambers before the case starts and endeavours to get them to reach an amicable settlement.  Not a hope. 
By this time both parties have lived the dispute for a long time and have become embittered.  
Neighbours they may be in name, but they do not act that way.  
They haven't spoken since the dispute was at an early stage and other disputes have since arisen between them.
If you haven't encountered a situation like this, it may sound extremely childish and you may even be taking the story with a pinch of salt, but I can assure you courts of law are inundated with such disputes and litigants spend far more than they can afford in pursuit of what they believe to be right, often re-mortgaging their homes in order to fund the process.
Reaching agreement – the young businessman
Ned, a young businessman came to me seeking redress in damages against a child.  "A child" I can hear you exclaim, but that is right; you read it correctly the first time.  
Ned had been driving his motor vehicle along a wide open road at about 50 miles an hour.  
The child, who was a nine year old boy, was standing at the roadside holding the handlebars of his cycle waiting to push it across the road.
As Ned's vehicle approached, the boy – unaware of its presence – started to turn the cycle into the road.  
Too late Ned saw the cycle in his path and there was a collision.  
Mercifully, you may think, the boy was shaken but not injured.  
His bike was a wreck and Ned's car suffered some superficial damage which would cost something like $300 or $400 to repair.
Reaching agreement – possible action
When Ned came to see me I wrongly assumed that he feared some action may be taken against him in respect of the accidental collision.  
When I told him that I thought he was safe and I was sure the boy's parents would be relieved that he wasn't injured, Ned said:  "Oh, they are.  I have been to see them.  
"I asked them to pay for the damage to my car because their son was negligent when he pushed his bike out in front of me but they refused.  It wasn't my fault and I don't see why I should pay."
I was taken aback not least, I suppose, because I knew that this young man was a pillar of his church and had been a staunch churchgoer all his life.  
I wondered where his sense of charity was hiding at this time. 
Reaching agreement - negligence
Of course the boy had, in strict terms, been negligent.  But he acted as a nine year old child might act – hastily and without proper consideration of the circumstances.  
He did not have the years of wisdom that an older person would have, but very fortunately he wasn't injured, now had the opportunity to have those years and no doubt be richer for his experience.
I put it to Ned in this way but Ned was, to my astonishment, completely unmoved.  "But it wasn't my fault.  I did nothing wrong.  I shouldn't have to pay for the repairs to my car or lose my no claims bonus by asking my insurance company to pay."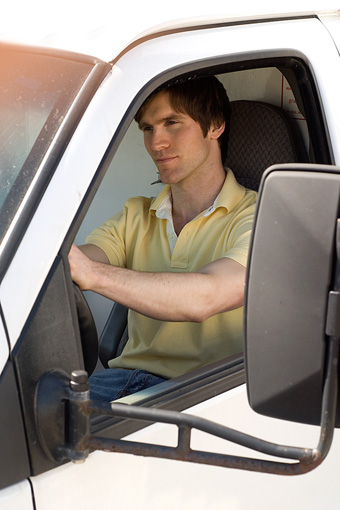 At this stage I asked Ned, a little more sternly, precisely what he expected me to do on his behalf.  "I want you to write to the parents, hold their child responsible for the accident and demand that they pay my repair bill."  
So I said, "And if I do that and they refuse to pay or do not reply to my letter, what do you want me to do then?" 
"Sue the boy for damages" said Ned.  It was perhaps the strangest request that I had ever received as a lawyer. 
Reaching agreement – the newspapers
"Imagine this scenario" I posed.  "The parents receive a letter from a lawyer acting on your behalf holding their nine year old son responsible for an accident in which the boy was fortunate not to lose his life or at least be seriously injured, seeking damages from him for a few hundred dollars.  
The letter threatens court action against the boy if they don't pay.
"If they take it to the local newspaper, as I strongly believe they may, the local editor may decide to feature it as his lead story and you will be cast as the unfeeling businessman who is about to sue a little boy who narrowly escaped with his life.
"How do you think that will affect your business and your reputation in the community?  Anyway, even if you were to obtain a judgment against the boy, he would not be able to fulfil it.  Do you want to bankrupt him then?"
Still Ned was unmoved.  "It wasn't my fault.  I shouldn't have to pay for it.  I want you to write to them today." 
Reaching agreement - disappointment
I am afraid I had to disappoint Ned.  "No", I replied, "I have no intention of being associated with such an idea.  
"If you truly believe you should do this you will have to ask another lawyer to act on your behalf, but you might like to reflect on the consequences."
Sometimes stuff happens in life and we suffer injury or loss through no fault of our own.  
It doesn't necessarily follow though that we have to pin the blame on some other unfortunate party.  
I am glad to say that Ned did think about it but only grudgingly decided to take matters no further.  
If he had looked inside himself, been grateful that it wasn't he who had killed the boy that day and replaced the bike, everyone would have been winners.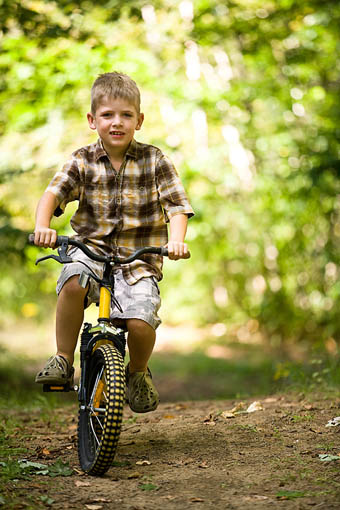 Reaching agreement – the NLP technique
At the end of all this I can sense you asking, "And what is the NLP technique I have learned from this article?"  
I suggest the answer might be "Modelling."  Look at people who are successful in life in the sense that they are content, loving and respected for who they are, not what they have.  Model yourself on that. 
After all, do you want to be right or do you want to be happy?
---
Gain FREE access to my self-confidence video
To gain free access to my self-confidence video enter your email address and first name in the box below.  This will also keep you up-to-date with my free newsletter Inspirations.
As a bonus for subscribing you'll receive the first three chapters of my book Towards Success, where you can learn more about NLP techniques, from Anchors to Modelling, and my 50 favourite inspirational quotations.
---
Return from Reaching agreement to
The Secret of Mindpower & NLP Home 
---
Return to Site Search & Contents Page
---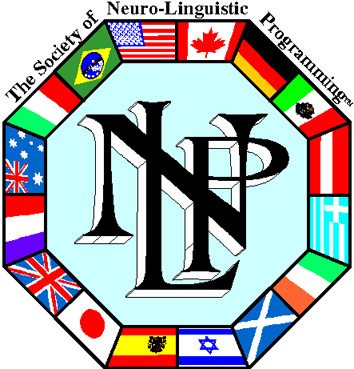 ---
---