How to be lucky
NLP techniques
Some people seem to know how to be lucky.  They just seem to have a knack.  Perhaps you are one of them. 
If not, I expect you know at least one person like that.  They have that Midas touch:  whatever they put their hands on turns to gold.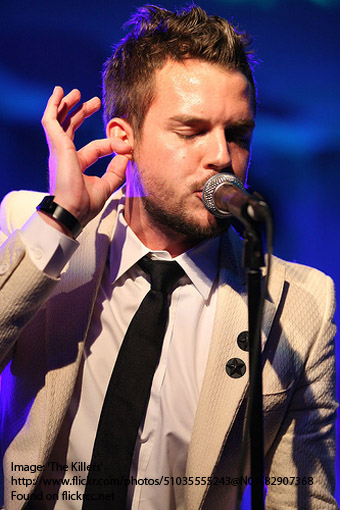 ---
I am a great believer in luck, and I find
the harder I work the more I have of it
Stephen Leacock
---
Ricardo did not understand
Ricardo felt he never had much luck.  He was very popular when he was a schoolboy.  Throughout his school days he was the class joker – a typical impish scallywag. 
He was always getting into trouble with the teachers because of his high jinx in class, but they were usually fairly lenient with him because of his jolly disposition.
After leaving school he took mundane jobs in retail outlets.  He took part in the national lottery quite regularly but told his friends that he didn't have the luck to walk off with the big prize and, of course, he never did.
But there came a time when he thought it would be nice to open a shop of his own.  He and his wife sought an advance from the bank and before long he was trading in the High Street in various bric-a-brac.
How to be lucky with a shop?
Neither of them had any particular expertise in the business but Ricardo had experience working in shops so had the general idea.  
He didn't carry out any market research in the locality because this is where Ricardo had been brought up and he thought he knew what there was to know about local trading.
The business ticked over for a while and together they scraped a living.  They waited for the commercial travellers to visit and stocked up with goods according to their recommendations.  
They waited for the customers to come along and, when they did, sold a few items here and there.
But rents and other overheads increase with time and, in recession, fewer customers appear through the door.  But Ricardo waited patiently and became increasingly bored doing so. 
How to be lucky in retirement
?
After a few years struggling to pay the bills, it dawned on Ricardo that he would be better off sitting at home doing nothing so, at 50 years of age, he thought it might be pleasant to take early retirement.  That is exactly what he did. 
He sold the business for a small premium which was just enough to cover outstanding debts and stayed at home with his wife.
About a year after his "retirement" I met him on a train.  He told me that he was suffering from depression and within six months of stopping work he was utterly bored, so he had taken a part-time job with a car dealership. 
When a customer ordered a new car which was identified at another dealership somewhere in the country, Ricardo would be despatched by train to collect it and then drive it back to the local sales room. 
From time to time I meet Ricardo on my travels and, to my knowledge he has now been doing that part-time job for at least ten years, to help alleviate his boredom. 
When I see him he tells me of the success of some of his old school friends and wishes he had that luck.  
Ricardo has no idea how to be lucky!
How to be lucky with music?
Contrast Ricardo's situation with Levi.  Levi's mother sent him for piano lessons while he was just a young boy.  He practised avidly and attended his lessons regularly.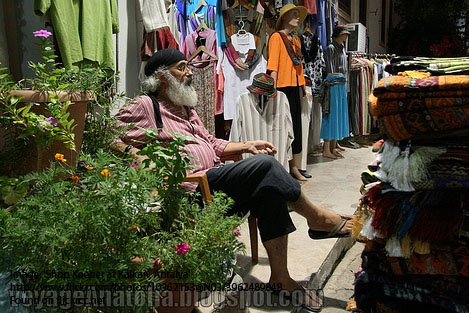 As he grew up, Levi sang in the local church choir, participated in as many musical events as possible at school and joined a local young person's operatic society. He lived and breathed music.
By the time he was 15 years old he could sit at a piano and play requests from any major musical without so much as a musical score in front of him.  
He had perfect pitch. He excelled at the piano, had a fine trained tenor voice and scored very high marks in examinations.
Levi went to a good university and obtained a Bachelor's degree in music.  That led him to an even better university to get his Master's.  
Then it was to London where he trudged around endeavouring to sell his musical services.
When I had dinner with him a few years ago Levi was working long and hard hours trying to break into the professional market.  
He was making a living.  He had one or two short term engagements playing backing music on the West End stage. 
Levi didn't confine himself to London but travelled around, for very little reward, helping amateur groups with their productions and then, one day, luck came his way.  
He was offered the job of Musical Director of a long running major West End show. 
How to be lucky conducting?
For the last three years he has conducted that show four or five nights a week and his career is thriving.  When I last saw him he spoke excitedly about his work and his passion for music just oozed from him.
So have you spotted the differences between Ricardo and Levi?  Although I have known them both for a long time, they don't know each other.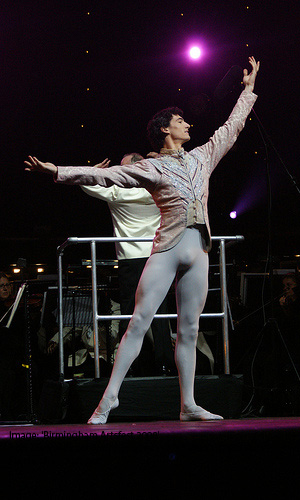 I am sure, though, that if Ricardo did know Levi, he would be convinced that Levi was lucky and had just fallen on his feet.
Any of us could strike lucky at any time, but the more opportunities you give yourself to be lucky, the greater the number of times you will get lucky. 
If you struck lucky in the sense that an unexpected opportunity came your way, would you be able to grab it with both hands?  
In other words, have you equipped yourself with the education and skills necessary to take full advantage of it?
If, like Ricardo, you sit in your little shop and wait for sellers and buyers to come to you, then you place yourself entirely at the mercy of external circumstances. 
Exploring how to be lucky
But if you go out into the world giving freely of your talents wherever you can, and trying to sell them elsewhere, you open up the world and give yourself greater opportunities.  You are more likely to spot openings and be recognised for who you are.
In a nutshell, if you haven't already done so, decide what you would really like to do.  It doesn't matter what your age is.  Educate yourself.  
Acquire the skills you need.  Plan what you need to do.  Set yourself goals.  Pursue your objectives with passion and pride.
The more you do that, the greater the chances of striking it "lucky".  It is a numbers game.  If you don't give yourself many opportunities to be lucky, you are less likely to hit the jackpot.  
But the more you load the dice in your favour, the luckier you will be. 
---
Gain FREE access to my self-confidence video
To gain free access to my self-confidence video enter your email address and first name in the box below.  This will also keep you up-to-date with my free newsletter Inspirations.
As a bonus for subscribing you'll receive the first three chapters of my book Towards Success, where you can learn more about NLP techniques, from Anchors to Modelling, and my 50 favourite inspirational quotations.
---
Return to Site Search & Contents Page
---
Return from How to be lucky to
The Secret of Mindpower & NLP Home

---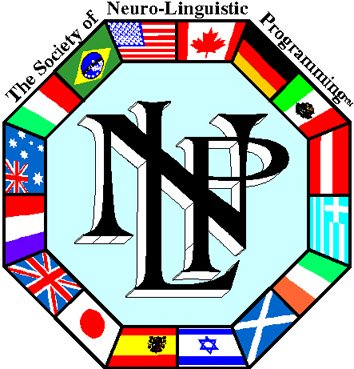 ---