Real Women of Genius
Margaret Thatcher
The Iron Lady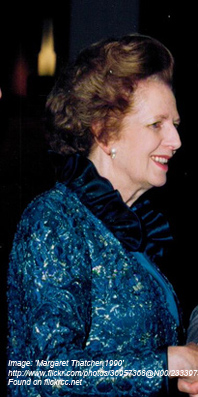 Margaret Thatcher, features in Real Women of Genius as a modern day leader whose policies gave birth to descriptions such as Thatcherism and Thatcherite.  She was the first British female Prime Minister.  
Later dubbed The Iron Lady by the Soviets, Mrs Thatcher was elected leader of the Conservative Party in 1975 and led her party to victory in the general election of 1979. 
She followed that in 1983 with an electoral land slide, and in 1987 won a still further term with a large majority.
Mrs Thatcher was born Margaret Hilda Roberts in 1925.  Her parents were Beatrice and Alfred Roberts who owned a grocer's shop in Grantham, and the Roberts lived in a flat above.  
It was this upbringing to which she ascribed her strong work ethic.
Married to Denis Thatcher in 1951, she gave birth to twins, Carol and Mark, and was first elected as a Member of Parliament for Finchley in 1958.  She represented that constituency until retiring from politics in 1992.
Real Women of Genius – Party leadership
Margaret Thatcher's first cabinet position arose in 1970 when she was appointed  Education Secretary in the Heath government, but she stood against and defeated her party leader in the 1975 leadership contest.
The 1970s saw the rise of the trade union movement which became increasingly militant in the face of high unemployment and rampant inflation.  
Strikes by coal miners in 1972 and 1974 and a three-day working week led to Heath calling an early general election in 1974 at which he was narrowly defeated. 
It was a second defeat later the same year that led to the leadership challenge in 1975 which Thatcher won convincingly.
Real Women of Genius – Prime Minister
By the time Margaret Thatcher was elected as Prime Minister in 1979, the British public had faced almost a decade of trade union dominance. 
 Attempts by the Labour government to impose wage restraint led to public employees striking. 
That resulted in mountains of waste left uncollected by the striking refuse collectors, and families being unable to bury their dead because of a similar withdrawal of labour by gravediggers.
On her party's election to government in 1979 Margaret Thatcher promised harmony for discord, truth for error, faith for doubt and hope instead of despair. 
 By 1980 the recession had deepened still further and unemployment was rising.  Famously, she declared when asked to change course, The lady's not for turning.
Real Women of Genius – the Falkland Islands
In the spring of 1982 Argentinian forces invaded and took the Falkland Islands.  The prime minister's response was swift.  
She announced that a task force would be assembled and sent to the Falklands despite opposition from many in her own party and those in opposition. 
By June the islands had been retaken and the Union flag was once again flying from Government House.
The ruling Conservative party rose in popularity and Margaret Thatcher called an early general election increasing her party's majority from 44 to 144 seats.
Real Women of Genius – the Miners' Strike
The Miners' Union had been blamed by many for bringing down the Conservative government in 1974 and for enabling trade unions generally to become so powerful.  By 1984 they were once again ready to assert their strength.
Margaret Thatcher had appointed a new National Coal Board head and an announcement was made that 20 coal mines were to close with the loss of 20,000 jobs.  
Isolated strikes occurred and then a national strike was announced by the NUM. 
The dispute lasted a year.  At one stage 5,000 miners clashed violently with police at a plant near Sheffield. 
The difference between this challenge to the government's authority and that which took place in 1974 was that Margaret Thatcher had foreseen the event, and ensured that reserves of coal were stockpiled so that the country could last for a long time without fresh supplies.
She alleged that the miners' action was an attempt to substitute the rule of the mob for the rule of law and was determined that it would not succeed.
Real Women of Genius – terrorist bomb
In the fall of 1984 the Conservative Party held their annual conference in Brighton, the hierarchy staying at the Grand Hotel.  It was there that on 12 October a terrorist bomb exploded. 
The Prime Minister was not injured, but five others were killed including one member of parliament and the wife of the Chief Whip.  The wife of a government minister was paralysed and confined to a wheel chair.
Margaret Thatcher pressed on with the conference nonetheless declaring that the bomb attack was an attempt to cripple Her Majesty's democratically elected government and it had failed.
Real Women of Genius – international relations
Internationally, the longer she remained prime minister, the greater she grew in stature, forming a strong alliance with United States President Ronald Regan.  
That relationship was further strengthened in 1986 when she permitted US military bases in Britain to be used for bombing raids on Libya. 
She visited China and, after two years of negotiations, handed over sovereignty of Hong Kong from 1997. 
In addition she became perhaps the first Western leader in modern times to forge a warm relationship with Mikhail Gorbachev, the Soviet Leader, of whom she proclaimed, "This is a man with whom I can do business."
The 1987 general election again saw the Conservative Party returned to power, this time with a majority of 102 seats, and Margaret Thatcher became the first leader for over 160 years to win three successive general elections.
Real Women of Genius - cracks
Her remark that "I shall go on, and on and on" appeared to unnerve those close to her and cracks began to appear in her government.  
She did not, contrary to the views of a number of her colleagues, like what she saw as the shift of power to Brussels and was absolutely against notions of a European super state.
Added to this was the government's widely unpopular policy of imposing a community charge on all individuals instead of household rates on property, a measure which became known as "the poll tax" and led to violent demonstrations.
After the resignation of her deputy, Willie Whitelaw, through ill-health the cracks became wider and, in due course, her Chancellor of the Exchequer, Nigel Lawson, resigned.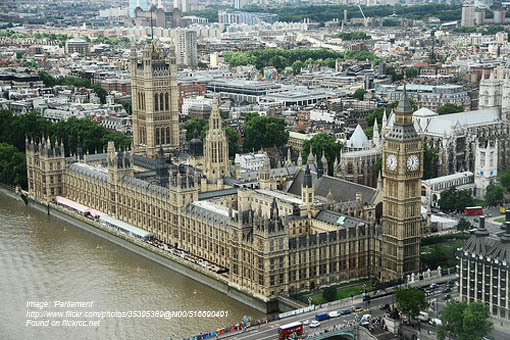 The last straw politically came with the resignation of the Deputy Prime Minister, Sir Geoffrey Howe, who made what turned out to be a devastating resignation speech in the House of Commons.
In 1990 there was a leadership bid and, although the Prime Minister won it comfortably, she was four votes short of the enhanced majority required for outright victory.  
She consulted with each of her ministers privately and was told that she was unlikely to succeed in the second round. 
Real Women of Genius – resignation and honours
On 29 November 1990 she had her final audience with the Queen, made her last impassioned speech in the House of Commons and resigned.
Out of office, Margaret Thatcher set up a foundation which she supported with her speaking engagements until she was advised to give up public speaking on medical advice.
She received the Order of Merit in 1990, was made a Baroness in 1992 and was made a Lady of the Order of the Garter in 1995.  She died following a stroke on 8 April 2013.
Keep your eyes open for more Real Women of Genius as they are added to this site and look also at Real Men of Genius for further examples.
Read Modelling Genius and remember also to see where you can identify the talents of these people within yourself.  You will have them all.  You may just need to search a little:
---
Gain FREE access to my self-confidence video
To gain free access to my self-confidence video enter your email address and first name in the box below.  This will also keep you up-to-date with my free newsletter Inspirations.
As a bonus for subscribing you'll receive the first three chapters of my book Towards Success, where you can learn more about NLP techniques, from Anchors to Modelling, and my 50 favourite inspirational quotations.
---
Return from Real Women of Genius - Margaret Thatcher - to
The Secret of Mindpower & NLP Home
---
Return to Site Search & Contents Page
---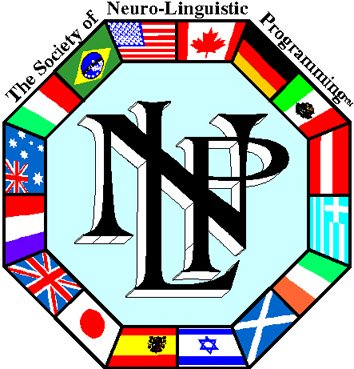 ---