Improving speed reading
NLP techniques
When considering improving speed reading I suspect we are all looking for ways that will enable us to increase our average reading speed by as many times as possible and as quickly as we can.
---
I took a speed reading course and read "War and Peace" in twenty minutes.  It involves Russia
Woody Allen
---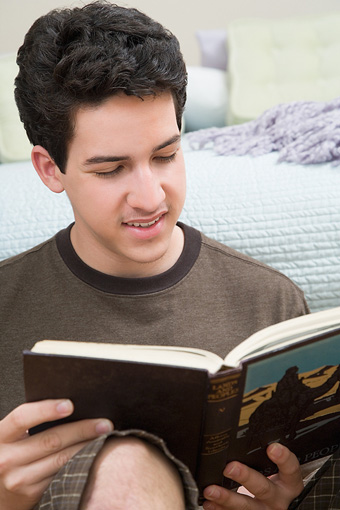 It naturally follows that those of us who seek to increase reading speed also wish to improve our understanding and comprehension (we really wouldn't wish to follow Woody Allen's example, would we?)
Low average reading speed
If you've already cast your eye over The Secret of Speed Reading on this website, you will know that the average reading speed is very slow. 
Although 200-250 words per minute is a quick talking speed, which only the very best verbatim shorthand stenographers can record, it not a fast reading speed; on the contrary, it is quite slow.
Some people – and I think I know too many of them – struggle to read at between 100 and 150 words a minute, and I really don't know how they ever get through a novel.
NLP and improving speed reading
NLP, as you may know if you are a regular visitor to this site, searches out effective techniques for problems and challenges that people encounter so that they may be remedied speedily and efficiently.
In other words, it looks at what works and models what successful people do to make it work.
Reading word by word does not lead to improving speed reading
When it comes to considering how to improve reading speed, we know that reading along the line a word at a time will not increase your speed reading.
On the contrary, your mind will become bored, it will drift and you will find that you have turned several pages and haven't got a clue what your eyes have passed over.
So you will then re-read what went before – probably at the same speed – with the same poor results, and because you have had to read it again you will have achieved even less than you usually do.
I have already offered some tips on increasing your reading speed on The Secret of Speed Reading based largely on my own experience as a lawyer having to absorb masses of information in a short time.
Improving speed reading with 7 Speed Reading
You can imagine how delighted I was, however, when information about 7 Speed Reading crossed my desk recently.
I have now had an opportunity to review and test the course for myself.  
As a result, I can state quite confidently that it is the best speed reading software that I have encountered.
Improving speed reading times three
The developers – modestly, in my view – claim they can increase your reading speed by three times. 
So if you are pegged at around the average reading speed of 200 words a minute, they reckon they can get you to around 600.
Most people, I am sure, would be highly delighted with that improvement. 
Improving speed reading – faster still!
I would be surprised, however, if you follow the course diligently and do all the exercises you don't achieve at least 800 to 1,000 words per minute.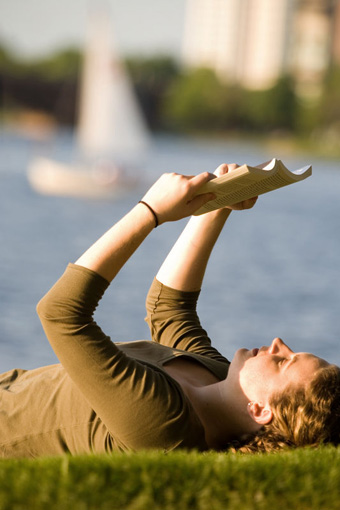 But that is only if your speed is as low as 200 words a minute.
I amazed myself.  At first I thought it couldn't do much for me because by average standards I am a pretty quick reader.
But I found by the end of it that I was reading three times faster than my starting rate which, as I have already said, was fast and – which I also found startling - I maintained my rate of comprehension.
Now, I emphasise that I have achieved this in a very short time period – just a few days - so I am led to believe that if I persist with the exercises over a longer period there is still plenty of room to improve speed and comprehension.
Improving reading speed and the course advantages
Let's have a quick look at some other advantages that this downloadable course offers. 
First – and for busy people like me, enormously important – the course is divided into a number of very short videos. 
So if you have only a few minutes to spare today, you can devote that to a small portion of the course but get the whole unit in.
What an improvement on those seemingly interminable lessons on some courses that drag on and bore the learner.
Improving speed reading – the essentials
It starts out with speed reading essentials and why speed reading is so important together with the benefits to be enjoyed by faster reading.
There are short, but essential modules, about eye and body health which contain information about ergonomics including health and wellbeing that are vital for an holistic approach to speed reading.
Before you get to the actual speed reading part there are excellent eye warm-ups to use before each training session so that you are in good shape before you start.
They are usefully divided into quick warm-ups, standard warm-ups and comprehensive warm-ups for different situations.
Step by step to improving speed reading
The training is step by step with advanced software and videos designed to – at the very least – triple your reading speed.
Add to this the section on advanced training and you are well on your way to maintaining your increased speed and take it to the next level.
The proof of the pudding is, in this case, in the reading, and the speed and comprehension tests will allow you to test yourself regularly so that the software can keep a track of your progress.
I really was surprised at the fast reading speed I was able to attain in such a short time, and this course can really do something for you if you wish to teach yourself speed reading.
You will be shown how to eliminate sub-vocalisation which is probably the number one cause why so many people read at a snail-like pace.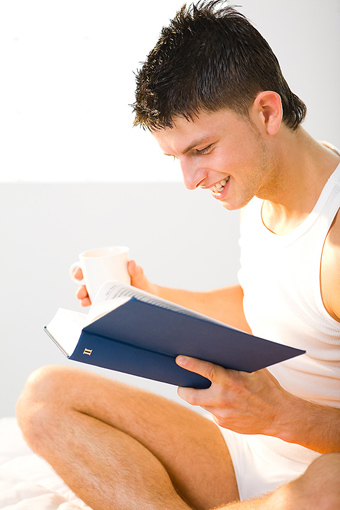 Important modules in improving speed reading
There are significant modules dealing with optimising eye fixation, activities to help build eye muscle fitness as well as those to maximise the optic nerve.
Further exercises will assist you to speed information processing and games are included which will also boost your speed reading.
What is so refreshing is that the exercises and activities have been designed to take you by the hand and guide you step by step to faster reading.
Once you understand what you will be learning about and why, the software presents you with activities and exercises that develop those skills.
I have just begun and I am reading faster and better than before.  Think what 7 Speed Reading can do for you also.
---
Gain FREE access to my self-confidence video
To gain free access to my self-confidence video enter your email address and first name in the box below.  This will also keep you up-to-date with my free newsletter Inspirations.
As a bonus for subscribing you'll receive the first three chapters of my book Towards Success, where you can learn more about NLP techniques, from Anchors to Modelling, and my 50 favourite inspirational quotations.
---
Return from Improving speed reading to
The Secret of Mindpower and NLP Home 
---
Return to Site Search & Contents Page
---