NLP for children
NLP techniques
NLP for children is not concerned with one-size-fits all; rather it is deals with finding flexible strategies to suit individual children and their various needs.  
All healthy children absorb information from their surroundings like blotting paper absorbs ink from the moment they are born.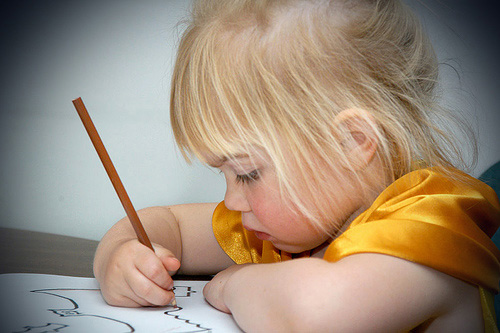 Unfortunately, instead of being encouraged to soar, there comes a time when that natural learning curve is stunted.
---
Children begin by loving their parents; as they grow older they judge them; sometimes they forgive them
Oscar Wilde
---
NLP for children and intelligent stimulation
Although children's brains will take time to mature fully, they nonetheless respond to intelligent stimulation.  
They will make far better progress if they are allowed to adopt the natural adult language around them, rather than being spoken down to in some sort of baby talk.  
If they are given wide and varying experiences rather than being confined, they will blossom and grow.
Children are often fine until they go to school for the first time and find they are in a system that works to the lowest common denominator which is being taught by people who have little or no experience of life except their own education.  
Immediately the child's horizons are adapted to fit the narrow experience of the teacher and too much time and effort is spent talking about limitations rather than possibilities.
NLP for children means finding an effective strategy
You can help your child by finding an effective strategy to meet that child's needs.  If the child does not respond well to formal education, find out what the child's true values are.  
For example, if he is spending hours and hours playing computer games and virtually no time doing homework, it is not because he is suffering from attention deficit disorder (ADHD);  it is because playing computer games is much higher on his hierarchy of values than homework.
In those circumstances, it is necessary to find a strategy that will link homework to the computer skills that have already been acquired and are enjoyed.   
The way to get children to learn willingly is to give them encouragement and confidence in themselves; chastisement and telling them they are "no good" or "thick" didn't ever spur a child to greater achievements.  
If the child appears to be a slow learner, look instead to the teacher to see what alternative methods are being tried.
Let us consider spelling as an example.  As far as I know, there isn't a right or a wrong way to learn to spell.  Different people learn in different ways.  How were you taught to spell?  
Were you, like me, given a list of words and told to take them away and learn how to spell them by tomorrow or next week?  
Consider that for a moment.  Where exactly is the teaching in this method?  Certainly in the English language, phonetics doesn't help – even the word "phonetics" doesn't start with an "f".
NLP for children and spelling
When we returned for the spelling test at the end of the week, some people scored very highly and some performed badly.  
At that stage those who hadn't performed well were chided for not learning the words properly and told to do better next time.  
Surprise, surprise, when the next spelling test came around the same people who did well first time round, did well again, and those who didn't perform well last time did badly again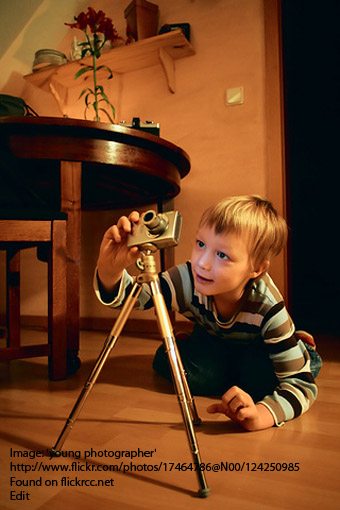 NLP for children – what are the good ones doing?
You'd have thought at that stage some teacher might have thought, "I wonder what the good ones are doing well that the bad ones are not doing."  No, not at all.  
Some children were just regarded as bright and easy to teach and others as thick or lazy and difficult to teach.  
The truth was that no-one had been taught anything.  The successful spellers just had a good strategy for spelling.
I think it is fair to say that most good spellers (and I stress the word "most" and not "all") tend to see the words as pictures, whereas those who don't spell well do not see the pictures.  
I have always spelt pretty well and I know that if I am asked to recall a word to spell aloud, my eyes go up to see the word that appears almost as an external image and then I read off the letters. 
If you are helping your child to learn to spell, note where the eyes go when you read out the word.  If they look up, the child is inevitably looking at an external picture.  
There is no official NLP strategy as such for spelling, but NLP will always look to see what particular strategies work for which people in different circumstances.  So as this strategy works for many people, it is worth considering.
NLP for children - visualisation
If your child is struggling with spelling try this method.  Write the word on a large card.  Colour each letter of the word differently.  
Hold the card up and ask the child to visualise the word and make a mental picture of it.  Make a game of it.  Turn the card away and ask the child, for example, where the green letters came, or where the red letters came.  
Play around with the game until the child can spell the word forwards and then backwards.
Making pictures is a big aid to learning.  Whenever you wish to teach your child something which he or she finds difficult, find out what strategies the successful children are using and try them.  
There is no point in persisting with a method that doesn't work.  Telling a child to go away and learn it without giving a strategy isn't beneficial to anyone, because the one who already has a bad strategy will persist with it and keep getting the wrong answers.
NLP for children - encouragement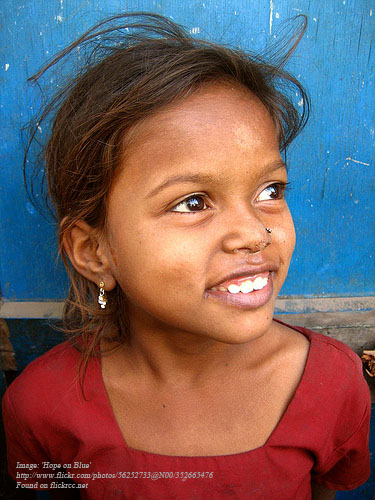 Remember above all else to congratulate and encourage when the child does well.  When he is struggling support, encourage and experiment with new strategies that appear to be working for others.  
Sometimes people don't know why they are good at a particular subject so their behaviour will need to be examined closely to elicit the strategy. 
Equally, where your child is very good at one subject but not so good at another, look carefully at what he does in the successful subject and what he does in the unsuccessful subject?  
If he demonstrates different skills, are the good skills transferable to the other subject?  Sometimes it is a question of motivation because the particular subject matter does not appeal.  
Think what can be done to make that subject more interesting for this particular child.
---
Gain FREE access to my self-confidence video
To gain free access to my self-confidence video enter your email address and first name in the box below.  This will also keep you up-to-date with my free newsletter Inspirations.
As a bonus for subscribing you'll receive the first three chapters of my book Towards Success, where you can learn more about NLP techniques, from Anchors to Modelling, and my 50 favourite inspirational quotations.
---
Return from NLP for children to
The Secret of Mindpower & NLP Home 
---
Return to Site Search & Contents Page
---