Persuasion
NLP techniques
Sometimes it may be subliminal
Attempts at persuasion are sometimes obvious but oftentimes it is subliminal.  When I travel from my home to London by rail I have to wait for over an hour for a drink until a buffet car joins the train at some distant station. 

On my last trip, whilst listening to my ipod I was aware of the drinks trolley arriving at my seat:  "Black tea please" I said.  "And …?" replied the attendant in a firm voice.
That attendant was canny enough to know that by the time he reached each passenger, some would be reading newspapers or books, others working on their computers and ipads and others dozing. 

---
For your own good is a persuasive argument that will eventually make a man agree to his own destruction
Janet Frame – Faces in the Water
---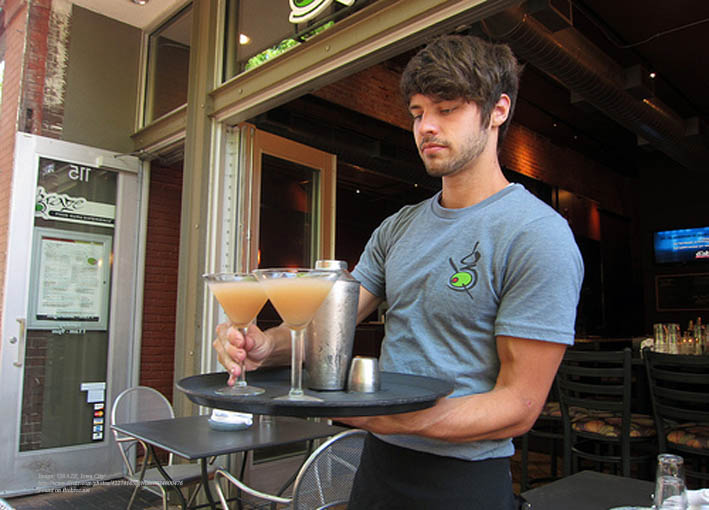 In other words, the majority would be in a semi-hypnotic or hypnotic state and that little word "and" spoken with authority, would be sufficient to land him a number of additional sales.
I wonder how many other passengers were unable to resist his enterprising and commanding manner.
Persuasion and the good salesman
I knew exactly what he was doing and smiled inwardly at his confident approach, but I was already in two minds about whether to eat something with my drink and it was sufficient to push me into ordering the extra item.  
If you sell anything, try this sort of approach.  A good salesman will always ask a follow up question.  

Imagine you have just selected and tried on a new suit.  It fits perfectly.  You are looking and feeling good.
The smart sales guy will immediately turn your attention to the ties, socks and waistcoats and tell you how well they would go with your suit and finish off your appearance.

He will probably begin with something like:  "We have a particularly nice silk tie that would go well with that suit, sir" and flash it in front of your eyes at the same time.  

Or it may be, "You really should see yourself in this hat, madam.  It finishes you off to perfection."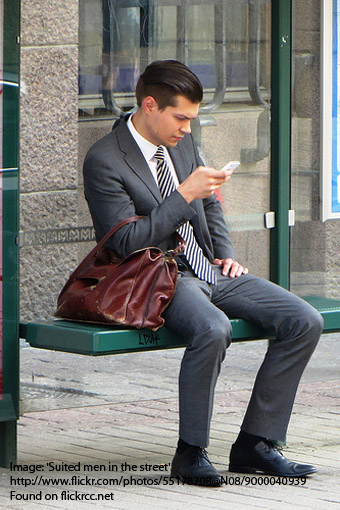 Obviously, you can decline his approach and, on occasions you will.  But immediately he asks the question you make pictures in your mind, and you can see yourself completely kitted out in new gear.

You could say No but it is harder to do so, especially if you are already tossing up in your mind if you are going to spend out on something else.

The phraseology of the question is good enough to convert a number of those undecided or ditherers into additional sales.  
It is a numbers game and well worth playing if you are in business.
Persuasion – playing the part
In order to stand a chance of getting your own way, you need to put yourself in a position of strength and you can do that by asserting your own personality.  
It is tempting at this stage to say things like "I wouldn't have the confidence to do that" or "I just couldn't".  Just hold on in there.  You can.
You just have to learn to play the part – a little bit like an actor.  
We all have that in us.  Let me give you the example of an incident that happened to me purely by accident; on this occasion I didn't even intend it.
My friend and persuasion
A few years ago a very good friend of mine was involved in a serious motor cycle accident.  
He was riding along a main road at around 40-50 miles an hour when he struck an emerging vehicle from a side road, flew straight over the top of it and landed in the road some distance ahead.  
It was so serious that an emergency helicopter was summoned and he was airlifted to hospital.
A couple of days afterwards I was conducting a court case in the vicinity of the hospital, the case settled during the morning and I decided to pay him a visit at the hospital.  

Of course, coming straight from court I was dressed smartly in suit and tie.  
When I arrived at the hospital I noted that we were some time away from visiting hours, so I just smiled at the orderly and said, "I have come to see Mr Melvyn Cowell.  I'm his lawyer."
Persuasion and dressing for the part
I wasn't pompous or overtly pushy.  I endeavoured to be polite and friendly.  
But I was dressed for the part and it is amazing how magical those words "I'm his lawyer" are.  "Of course, sir," go right in.  "Mr Cowell is in the far bed on the left hand side." 
It was a small ward containing about ten patients.  As I approached the bed in the far corner, I could see that my friend was sleeping.  
I am afraid I am naturally nosey – perhaps it goes with the job – so I unclipped his chart from the end of the bed, checked how his blood pressure and pulse had been and looked at his other vital statistics. 
 I then replaced it on the end of the bed and sat on a chair until he woke up.
Persuasion and the effect on the unknowing
Before too long, Melvyn opened his eyes, smiled and we had a brief chat.  He was obviously tired so I didn't stay long.  
Although it had been a terrible accident, he was showing signs of mending and that was the important matter.  So I gave my good wishes and said my farewell.
What is interesting is the effect my brief visit had on the other patients in the ward, none of whom I knew or had reason to speak to. 
After I left, a couple of them approached Melvyn's bed and one commented:  "I hope he wasn't annoyed with you.  
"Your consultant had to wait over 15 minutes before you woke up." 
I couldn't have done better if I had tried to act out the part of a medical consultant!  
These are slightly amusing and interesting circumstances but they make the point.  Don't be afraid to act "as if", so to speak.
It is amazing what conclusions other people may draw from your actions!  That works both ways, of course, so it is important to be careful.

Persuasion and your own territory
Wherever you can get people to meet you on your own or neutral territory and avoid meeting on theirs.  Why?  

Because if you have to say No, it is much easier.  Imagine visiting someone's home intending to impart some unwelcome news to them.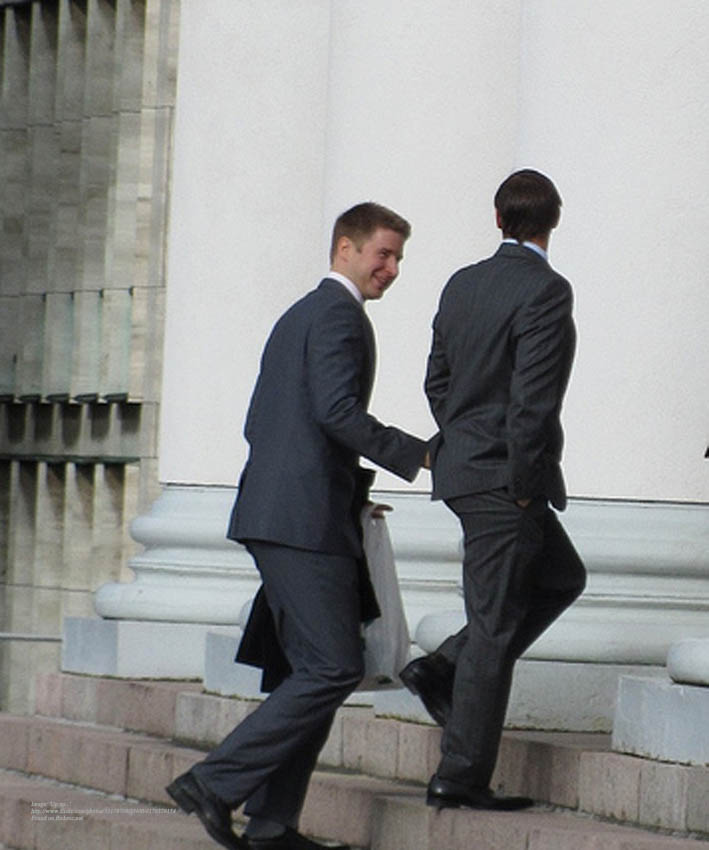 You are invited to have a cup of tea and a slice of cake, you observe their children in the household and you see family pictures around the place.  How much harder is it to do what you have gone there to do?
Persuasion and dress
Whenever you need to assert yourself be sure to power dress:  that is to say, dress as smartly as you can for the purpose.  

If they dress casually, you wear a suit.  If they dress in a suit, try to make yours a little sharper.  
It makes so much difference because they are receiving a message that you are on a higher rung of the ladder from them and they are much more likely to listen to your message. 
I would like to suggest that you also read the free pages entitled What are the secrets of subliminal persuasion? Friendly Persuasion and NLP techniques for persuasion, the links for which you will find in the right hand column on this page.  You're interested in what persuasion can do for you, aren't you?
And I expect you know you would also benefit from reading:
---
Gain FREE access to my self-confidence video
To gain free access to my self-confidence video enter your email address and first name in the box below.  This will also keep you up-to-date with my free newsletter Inspirations.
As a bonus for subscribing you'll receive the first three chapters of my book Towards Success, where you can learn more about NLP techniques, from Anchors to Modelling, and my 50 favourite inspirational quotations.
---
The Secret of Mindpower & NLP Home 
---
Return to Site Search & Contents Page
---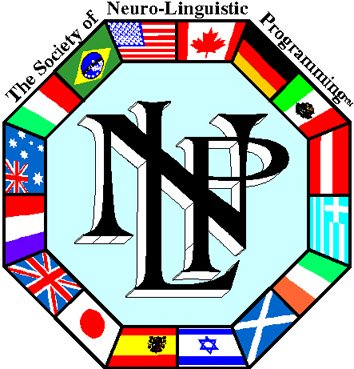 ---