Real Men of Genius
Napoleon Bonaparte
Order from chaos
NLP techniques
The conqueror of Europe, Napoleon Bonaparte, stars in this Real Men of Genius article.  Although he may have been happy with the idea of surrounding himself with myths, he created order from chaos in that he reorganised France on the principle of the revolution but in an orderly fashion.
Goethe said admiringly of him: The demoniac is to be seen in its most terrible form when it is overwhelmingly manifested in some one individual. 
A titanic force emanates from him and he exercises incredible power over every creature, and even over the elements, and who can say how far his influence will extend. 
As more forces are combined against him, his opponents are still powerless.  It is in vain for the more enlightened section of humanity to brand him as deceived or deceiver. 
The masses will be attracted by him.  Rarely if ever do his equals exist at the same time and nothing can overcome him, but the very universe against which he declared battle.
Real Men of Genius - education
Question
At the age of 15 you were admitted to the elite École Militaire in Paris.  Tell us, please, how that came about?
Answer
I was born in the French territory of Corsica which had strong Italian influences in that it had been transferred to France only a year before my birth in 1769.  Indeed, my ancestors were Italian.  My father was an attorney and we were reasonably comfortably placed.
I lived there with my parents and siblings until 1779 when I was sent to France to complete my education, and from there I went to the military academy.
Question
You became well known during the French Revolution?
Answer
Perhaps.  I supported the Republican cause.  King Louis XVI was overthrown in 1789.  I led the republicans against the British at Toulon in 1793 and put down a Royalist uprising in Paris in 1795.
Real Men of Genius – Modern methods
Question
At the early age of 24 you were promoted to Brigadier-General and distinguished yourself against the coalition forces that threatened France?
Answer
There had been technical advances with artillery towards the end of the 18th century and we were able to deploy carriage borne artillery to good effect.
I also saw the advantage of independent columns of 40,000 men moving as separate army corps and this increased flexibility of attack. 

It wasn't a new strategy, having existed from the time of Genghis Khan, but in modern times had been overlooked somewhat.
The secret of the art of war could only be acquired by studying campaigns like those of Hannibal, Caesar and Alexander.
Real Men of Genius – Legion d'Honneur
Question
You created the Légion d'Honneur in 1802, didn't you?
Answer
Yes.  During the Italian campaign I saw fit to honour the troops by awarding medals which increased the morale of men who were becoming disenchanted through lack of food.  It was important also, I thought, to share the privations of my men in these times.
Question
After your success in Italy you turned towards Egypt?
Answer
At that time Egypt was controlled by the Ottoman Empire, but I could see that with France in control we would be able to disrupt the British shipping lanes to India.

Although we had some considerable success, we were finally frustrated by Nelson at the Battle of the Nile when all but two of our ships were destroyed.
Real Men of Genius - Coalitions
Question
The background to this was that other European nations, alarmed by the Revolution in France, had mounted coalitions against it.  The republic was in a parlous financial state and towards the end of 1799 you were elected as First Consul?
Answer
Indeed.  Shortly after that I crossed the Alps and regained the land lost to Austria while I was in Egypt.  I contemplated crossing the Channel to invade Great Britain but my attention was deflected for a while by events in Haiti which needed to be dealt with.
Real Men of Genius – Code Napoleon
Question
Would you agree that you could also be described as a law maker?
Answer
I have no doubt you are referring indirectly to the Code Napoleon which I instigated.  Before the Revolution there was no one system of law and it was necessary, in my view, to codify the law.
I set up a Commission to carry out this task.  The basis of the legal system was to be equality before the law, religious freedom and the abolition of feudalism.
Real Men of Genius – Emperor and marriage
Question
You were declared Emperor in 1804, the year the Code was eventually published.  By 1810 you had conquered twenty countries, smashing the empires of Austria, Prussia and Russia, and married for a second time.  Could you tell us a little about that?
Answer
My first marriage was to Josephine who was a little older than me.  That was a few days before I parted for Italy.  It was much later that I learned she had many affairs in my absence. 
Josephine was barren and unable to produce an heir for me so I named my brother's son as my heir and took mistresses of my own until we divorced.  As we had been through a ceremony of civil marriage, the church did not recognise it anyway.
Later I married Marie Louise, daughter of the Emperor of Austria.  Unfortunately, it did not help my relationship with the church.
Real Men of Genius – Russian invasion
Question
Then there was the Russian invasion?
Answer
Hmm.  I was keen that we should moved quickly in order to strike the enemy with impact as soon as possible, but the Russians retreated deeper into the country as we advanced.
There was little for the men to eat and no roads, and that slowed us down.  Finally, we battled at Borodino, both sides sustained very heavy losses in dreadful winter weather, and it was necessary for us to retreat.
Question
That weakened your empire, didn't it?
Answer
Regrettably so.  There was then a further coalition of enemy forces, and although we had some significant successes, we also suffered huge casualties and were overwhelmed by the sheer numbers of the opposition. Paris was lost on 18 March 1814 when the allied forces arrived.
Real Men of Genius - exile
Question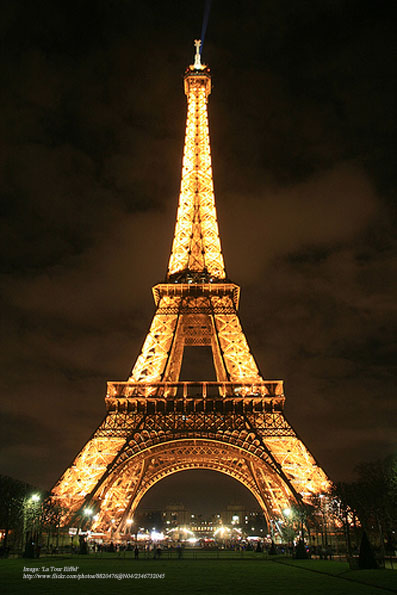 You were then forced to abdicate and exiled?
Answer
To the island of Elba.  But I decided to make a last ditch effort to regain control and, together with some loyal troops returned to retake Paris for around 100 days.  All this ended with a further defeat at the Battle of Waterloo.
Question
You were again exiled but this time to St Helena in the South Atlantic from where there was really no return?
Answer
Yes.  As I was to say at the time, glory is fleeting but obscurity is forever.  I fought for a united Europe but didn't quite achieve it in the end.  I understand that even today others are still fighting for it – perhaps in a different way – but the goal is still elusive!
Question
It was there that you succumbed to cancer on 5 May 1821?
Answer
Yes.  My request to be buried on the banks of the Seine was not honoured by the British, but I am pleased to say that nearly twenty years later my remains were returned to France and later interred at Les Invalides.
Keep your eyes open for more Real Men of Genius as they are added to this site and also look at Real Women of Genius for further examples.

Read Modelling Genius and remember also to see where you can identify the talents of these people within yourself.  You will have them all.  You may just need to search a little:
---
Gain FREE access to my self-confidence video
To gain free access to my self-confidence video enter your email address and first name in the box below.  This will also keep you up-to-date with my free newsletter Inspirations.
As a bonus for subscribing you'll receive the first three chapters of my book Towards Success, where you can learn more about NLP techniques, from Anchors to Modelling, and my 50 favourite inspirational quotations.
---
Return from Real Men of Genius - Napoleon Bonaparte - to
The Secret of Mindpower & NLP Home
Return to Site Search & Contents Page
---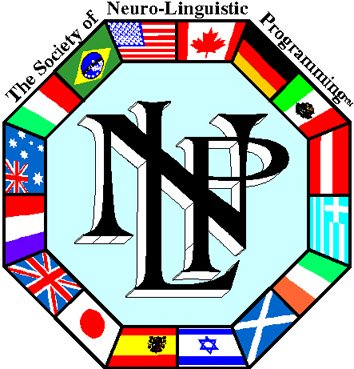 ---
---