Real Men of Genius
Charles Dickens
A great writer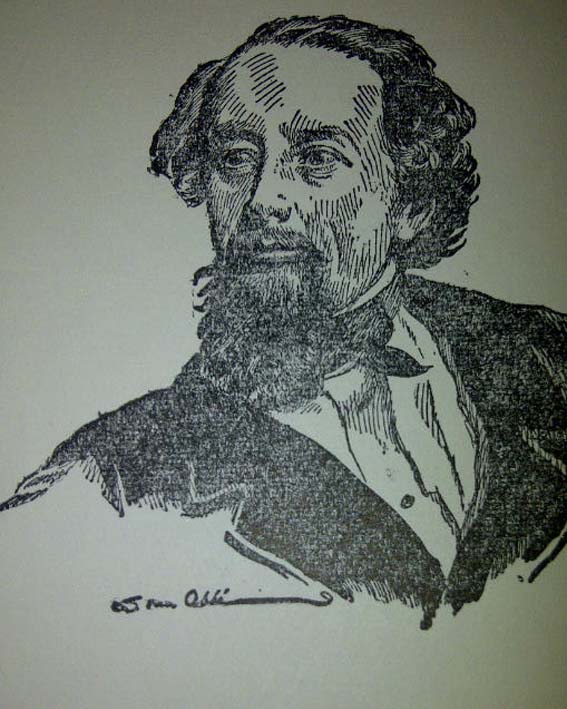 In this page about Real Men of Genius we turn to consider the talents of the great writer Charles John Huffam Dickens.  Will this interview arouse your interests sufficiently to search for your own talents, and model yourself upon one of the all-time greater writers?
Question
Charles, first tell us a little about where you were born and your upbringing.
Answer
Well, I was born at Portsea in Hampshire on 7 February 1812.  My dad, John, was a clerk in the Navy Pay office at Portsmouth.  I am sorry to say he was hopeless with money and the family's financial situation just got worse and worse.
We moved to London, went to Chatham for a while and then back to London.  It was difficult to make ends meet because father owed everybody money and there was rarely enough left to provide for the family.  Just when we thought it couldn't get any worse, dad was arrested and taken to Marshalsea Debtor's prison.
Real Men of Genius – Hard Times
Question
How did your mum – Elizabeth wasn't it - cope with that?
Answer
Yes, that is right.  With great difficulty, I might say.  As was the way in those times, Mum and four of my brothers and sisters had to join dad in prison. 

I was sent to work at a blacking factory where I had to stick labels on pots of paste blacking.  I was paid six shillings a week and I was thoroughly miserable.  I never really got over it.
Real Men of Genius – a legacy
Question
Did it get better?
Answer
Yes.  After a few months of this my great grandmother died and left father a few hundred pounds.  So he was able to pay off his debts and they let him out of prison and I was able to rejoin the family before going off to school in Hampstead.
Real Men of Genius – leaving school
Question
Tell us something about your first job?
Answer
I left school at 15 (so that would have been in 1827) and went to a solicitor's office as a junior clerk.  It didn't pay much but gave me some independence.  I made a few friends and started going to the theatre which I absolutely loved.
Question
Did you stay there long?
Answer
No, not really.  I taught myself shorthand, became a freelance reporter and for a few years reported court proceedings.  From there I became a parliamentary reporter before joining the Morning Chronicle where I was paid five guineas a week, which was much more like it, if I may say so.
Real Men of Genius – first writing
Question
When did you start writing?
Answer
Soon afterwards.  In 1833 I penned my first sketches for the Old Monthly Magazine.  I wrote them under the pseudonym of Boz.  They really took off and in 1836 we brought out Sketches by Boz in volume form.
Question
What about your love life?
Answer
That is a very timely question because it was that very year I married Catherine Hogarth.  We lived at various London addresses and finally at Gad's Hill near Gravesend which had always been my dream place.  By then we had 10 children, but things didn't work out with Catherine and we split up in 1858.
Question
Perhaps you could expand a little on your writing.
Answer
Going back to around 1836 I was commissioned to write the letterpress  for some cockney sporting plates by the caricaturist, Seymour.  That is when I thought of Pickwick and wrote the Posthumous Papers of the Pickwick Club.  That was released in 20 monthly instalments.  In 1837 we brought it out in book form.
Question
I think it is right to say that was the making of you.  You soon became the most popular novelist the country had known up to then, didn't you?
Answer
I rather think that's for others to say; it's not for me.
Real Men of Genius – More Books
Question
I don't wish to embarrass you but I think history shows that you became a public institution.  More books followed, didn't they?
Answer
Oh, yes:  Oliver Twist came out in 1838.  That was followed 12 months later by Nicholas Nickleby.  Then I did a three-volume work called Master Humphrey's Clock which contained The Old Curiosity Shop.  Then Barnaby Ridge was published in 1841.
Question
Didn't you then travel a little?
Answer
You could put it that way.  I went to the United States and Canada and took Catherine with me.  I wasn't so impressed with some of the stuff I saw and when I got back I published American Notes and Martin Chuzzlewit.  My sentiments about North America emerge in the writing of those works.
Question
What about the Christmas books?
Answer
They followed soon after.  First there was A Christmas Carol and I continued with The Chimes and The Cricket on the Hearth.
Question
That wasn't all the travelling you did, was it?
Answer
Certainly not.  I travelled quite a bit and I remember particularly staying at Genoa, Lausanne, Paris and Boulogne.
Real Men of Genius – the pinnacle
Question
What would you say was the pinnacle of your career?
Answer
Unquestionably the publication of David Copperfield  in 1849.  It grieves me to think about the more wretched parts of my childhood, but I was able to caricature my father's inability to handle his financial affairs in the character Mr Micawber.  It was certainly a great success

Question
And still more books followed?
Answer
Yes.  Shortly afterwards I went back into journalism and founded a weekly magazine called Household Words.  I contributed and also edited it.  I replaced that some years later with All the Year Round and continued to edit that. 
Question
What about the books?
Answer
Oh, yes.  There were then Bleak House, Little Dorrit, A Tale of Two Cities, The Uncommercial Traveller  and Great Expectations.
Question
Clearly, you worked relentlessly, but I think eventually your health suffered?
Answer
Yes, I am afraid so.  I was a bit of a workaholic because I loved what I did.  My final venture in 1858 was to institute public readings of my works.  That was a great success but didn't help with my health.  I revisited America and read my works publicly there.  That, too, went down very well.
Question
But it was really the final straw so far as your health was concerned?
Answer
Sadly, yes.  I suffered a cerebral stroke in 1870 and died before I could finish my last work The Mystery of Edwin Drood.  You'll have to keep guessing about that one.  I am proud to say they buried my body in Westminster Abbey.
Keep your eyes open for more Real Men of Genius as they are added to this site and also look at Real Women of Genius for further examples.

Read Modelling Genius and remember also to see where you can identify the talents of these people within yourself.  You will have them all.  You may just need to search a little:
---
Gain FREE access to my self-confidence video
To gain free access to my self-confidence video enter your email address and first name in the box below.  This will also keep you up-to-date with my free newsletter Inspirations.
As a bonus for subscribing you'll receive the first three chapters of my book Towards Success, where you can learn more about NLP techniques, from Anchors to Modelling, and my 50 favourite inspirational quotations.
---
Return from Real Men of Genius - Charles Dickens - to
The Secret of Mindpower & NLP Home

---
Return to Site Search & Contents Page
---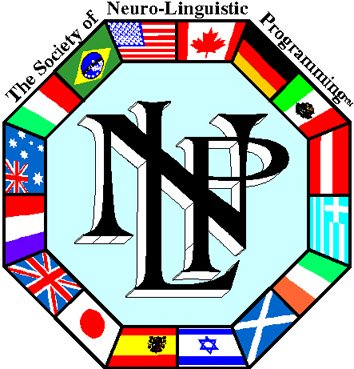 ---