The Secret of defeating stress
Stress in a high pressure society
The secret might be that if all those who claimed to suffer from stress could defeat it in one fell swoop, not only would lives be instantly happier but days lost in industry through sickness absence relating to stress would be slashed and economies around the country would surge. 
That may sound a grand statement to make, but truth is that we live in a high pressure society and consequently many suffer the effects that severe stress can have upon them.
---
Give yourself a break.  When you are alone with your
thoughts you shouldn't be arguing
Gary Rudz
---
Stress, like alcoholism and drug abuse, affects also your family and business colleagues and its results can be far reaching. 

How are others reacting to you?  If your family or friends are beginning to hint that you are stressed, time to examine yourself carefully.  

It may be you didn't need to be told that you were stressed.  You may know that you are stressed beyond measure but just don't know how to handle it.
The Secret – tackling Naomi's problem
The moment stress is identified it needs to be tackled.  Naomi Flynn made it to Head of Section in her organisation with eight managers reporting directly to her and another one hundred or so reporting to those managers. 

She had done very well in what had been, for many years, a men's world.  But it had taken its toll.  She was starting work earlier and earlier and finishing later and later. 

She said there were so many meetings to attend, there was very little time left to complete her other work.
So Naomi left for work before the children got up.  They had to get themselves out of bed and ready for school when their father was also away on business. 

She got home when the children were asleep.  There wasn't time for exercise or recreation.  Naomi usually ate when she could, often grabbing a quick sandwich during a meeting at work and a takeaway on the way home.  

Even at weekends Naomi often felt the need to go into the office to catch up.
The Secret – effect on others
Naomi wasn't popular as Head of Section.  She was rude and snappy with managers and passed team members by without so much as a daily greeting. 

Her mind always appeared to be elsewhere.  Team members felt Naomi viewed them just as numbers and didn't care about them as people. 
Managers' meetings and team meetings tended to be lectures from Naomi about targets to be met at all costs, criticisms about performance and demands that if key performance indicators were not met, heads would roll. 

And Naomi was quick to follow up on the threat if colleagues did not reach her own exacting standards.
Sleep
The longer this went on the worse it got.  At first Naomi found that her sleep was disturbed.   Then she had difficulty getting off to sleep and, when she did get off to sleep she would be awake a few hours later thinking about everything that had gone wrong the previous day and what she had to contend with tomorrow. 
So Naomi decided it might be helpful if she had a glass of gin before bedtime. That helped a little at first, but gradually she needed larger and larger measures, but still she woke during the night.
Headaches
Then the migraines started.  Typically, they usually came on at the weekends.  It meant vomiting and lying in a darkened room for a day and being washed out for the whole of the following day. 

But, unusually, one Friday morning Naomi woke up with a colossal migraine.  She knew she had to be in the office for an important meeting. 

Despite the blinding headache, disturbed vision and nausea, Naomi struggled to her car and made her way towards the office.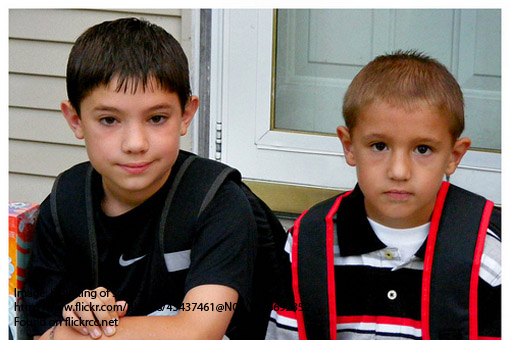 Police
It wasn't long before she saw a blue light and heard what, in her condition, was the excruciating sound of a police siren. 

She braked hard as the police car pulled in front of her.  Officers asked her to get out of the car and, as she struggled to do so, she tried to explain about her migraine.
A breath test and a visit to the police station followed.  The late night alcohol had increased to such an extent that even in the morning, Naomi was well over the legal limit for driving. 

She ended up in court where she was fined heavily and disqualified from driving for eighteen months.
The Secret - support
Fortunately for Naomi she had a loving family who had been concerned for her welfare for a long period but, just like her colleagues at work, Naomi had been too stressed to notice them. 

They, and her employers, encouraged Naomi to see a counsellor and supported her in an effort to get back on track.
High flyers in business need to get to the office incredibly early sometimes.  Equally, sometimes they need to work very late. 

And sometimes it is necessary to spend the odd day in the office or deal with business at the weekend.   But it should not be all of those things every day or even all of those things most of the time. 

Even if you love your job so much that there is nothing you would rather do, there comes a time when you need to vary your routine.
The Secret - laughter
Naomi learned that the first thing she had to do was lighten up.  I cannot think of anything more important to your wellbeing than fun and laughter. 

If you are not having fun and laughing your body is not creating the endorphins it needs. 
If you are fortunate enough to have children or grandchildren, make sure you give them your time every day that you can possibly manage it. 

Play, go out together, have fun and laugh together.  You need it every bit as much as they do.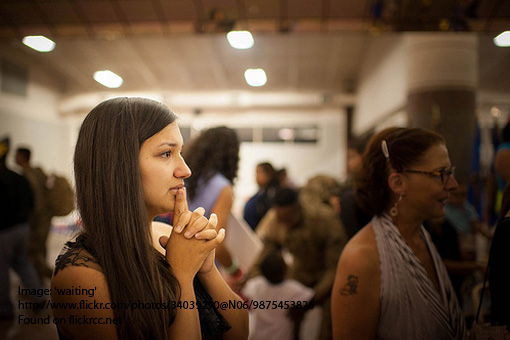 The next thing for Naomi was to amend her schedule.  Without too much difficulty she was able to attend fewer meetings and trust her managers to manage without the need to micromanage their every move.  It wasn't too long before she became a better person to work with.
The Secret - exercise
A big stress buster for me and for many of my friends has been sport.  Try to play some sport or go to the gym two or three times a week.  If you cannot do that at least go for a walk. 

One of my biggest friends in recent years has been my I-pod.  I cannot only carry music with me – I can carry ALL my music – and at any time of the day when I am free (usually when I am travelling) I can relax to peaceful music. 
A recent study has shown that classical music is the best choice when it comes to exercising with music as it can lower heart rate and blood pressure. 

Indeed, it is suggested that the very best piece of music is the fourth and final movement of Beethoven's 4th Symphony!  Try it and see what you think. 
---
Gain FREE access to my self-confidence video
To gain free access to my self-confidence video enter your email address and first name in the box below.  This will also keep you up-to-date with my free newsletter Inspirations.
As a bonus for subscribing you'll receive the first three chapters of my book Towards Success, where you can learn more about NLP techniques, from Anchors to Modelling, and my 50 favourite inspirational quotations.
---
Return from The Secret of defeating stress to
The Secret of Mindpower & NLP Home 
---
Return to Site Search & Contents Page
---