The Secret of overcoming worry
NLP techniques

Overcoming worry

What is The Secret of overcoming worry? When you tell someone you are worried, what do you mean?  

A dictionary definition I read recently described worry as a state of mind arising from the frets and cares of life.  
If the state of mind arises in that way it would appear to be as a result of something that happened in the past.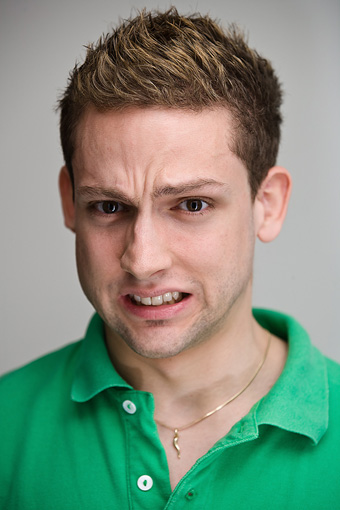 ---
I keep six honest serving men
(They taught me all I knew)
Their names are What and Why and When
And How and Where and Who
Rudyard Kipling
---
We all know, of course, that worry is not as simple as that.  
If you are worried about something that happened before the present moment, then your worry is probably concerned with the consequences of that event rather than the event itself, which places it in the future. 
The Secret of overcoming worry – when worry occurs
We do not tend to worry about what is going on now in the present moment.  

Worry arises because we place our attention some place in the future and then fret about the unknown.  
It is worth reminding ourselves at this stage that the past is just a memory.  

In fact, it is not even an accurate memory.  It is just our very own recollection of our perceptions at that time.  
If you are unsure about that, have a chat with a friend or relative about an event you both attended a few years ago and see how many differences there are between your recollections.
Just as the past is just a memory and not a reality, neither is the future.  The future is just an imaginary concept. 

The only true reality is now, and even that is only our perceptions of the present moment and what is going on around us.
The Secret of overcoming worry – filling our minds with rubbish
You may be thinking that is just a load of gobbledygook, but that is precisely what we surround ourselves with, occupy our minds with and then worry about.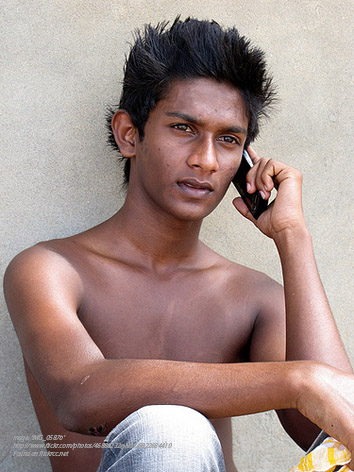 It has been said, you may think with some force, that worrying is like riding a rocking horse; it will pass the time of day but it won't get you anywhere. 

If you are a worrier, it would be a good idea to write that out clearly on a piece of card and stick it in prominent positions around your home.
Why do we worry?
I wonder if you have really stopped to think about it before or why you worry at all.  Do others around you worry?  Did one or both of your parents worry? 

You see, if you are what you think of as a natural worrier it is highly likely that you picked it up as an automatic habit as a young child.  My mother was a wonderful woman but a worrier.

Indeed, she often used to express her worry, and I find myself worrying now about precisely the sorts of thing she used to worry about.  But when I do I pull myself up short and place my concentration somewhere else.
Worrying parents
If you are a parent and a worrier, observe how your child or children react when you are like that.  Do they pick up your worries and then create worries of their own? 

You may be shocked to think they can pick up your habits so quickly, so it is important, isn't it, that you control your worry for their sake as well as your own.
The Secret of overcoming worry – recognising when you are vulnerable
Learn to recognise when you are at your most vulnerable because those are the times we tend to be susceptible to worry. 

If I catch myself worrying and stop to think about it for a moment, I usually find that I am feeling slightly down and that is a strong clue to me that I am tired. 

So a short nap, a quiet meditation if that is not possible, or the chance to listen to a piece of relaxing music all help to change my focus. 
What works for you?
Consider what works for you.  We are all a little different.  The important thing is to take yourself out of it.  Perhaps a trip to the theatre, cinema or a ball game will do it for you. 

Whatever it is, distraction is the name of the game.  Do something to alter your present state.  If you can't afford any of those things, go for a walk, or chat to a friend or relative. 

When I say "chat" I don't mean bore the other with your woes and worries.  Think about something uplifting or pleasant to talk about.  You will be surprised how quickly your focus can change.
Meditation
Just now I mentioned meditation.  I cannot recommend meditation strongly enough. 

It can be brief but if you occupy a few minutes every day in quiet contemplation, you will find it is a powerful weapon to clear the rubbish out of your mind.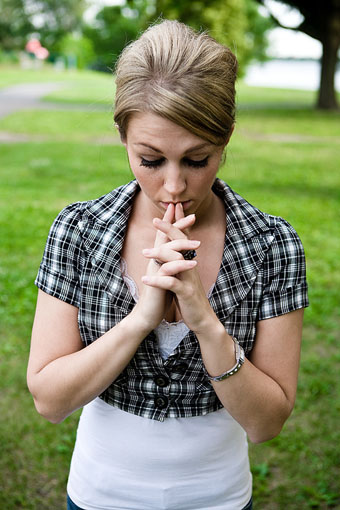 Think about the beautiful things in your life.  When we truly concentrate our minds in this way, we discover that we have so much to be thankful for.  When you enter into that thankful state of mind, the worries dissipate quickly.
Affirmations
Finally, do you fill your mind with positive affirmations each day.  Find some affirmations that work for you, think about their meaning and repeat them every day. 

It is another tool that will help change your focus for the better and when you have done that for a while you will be well on the road to pushing worry out of your life altogether.
---
Gain FREE access to my self-confidence video
To gain free access to my self-confidence video enter your email address and first name in the box below.  This will also keep you up-to-date with my free newsletter Inspirations.
As a bonus for subscribing you'll receive the first three chapters of my book Towards Success, where you can learn more about NLP techniques, from Anchors to Modelling, and my 50 favourite inspirational quotations.
---
Return from The Secret of overcoming worry to
The Secret of Mindpower and NLP Home 
---
Return to Site Search & Contents Page
---