Are you looking for good
self help books?

At last... Away from Failure
is here
Away from Fear is the companion volume for Towards Success. Together these good self help books direct you away from your fears and towards success.  
Wouldn't it be amazing if you could get over anxiety, panic attacks, phobias and OCD? 
Just imagine knowing how to deal with stress, fear, hesitation and loss.
By the time you finish reading Away from Failure you'll understand how to conquer these and more.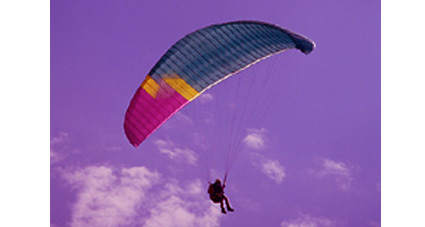 Are you a towards person or an away from person?
What am I talking about?
Well, you know how sometimes you can feel inspired by your ambitions. Inspired to go for a goal. And yet at other times you feel motivated to move away from negative situations. You're keen to avoid a disaster, challenge, crises or even difficult situation.
On the whole do you think you lean more towards or away?
Neither is wrong.
A towards person is more likely to say:
"I am working and saving hard for a new car"
Whereas an away from person is more likely to remark:
"I shall be glad when I don't have to walk or take the bus any more"?
Away from Failure addresses the 'away' side of your personality.  I sincerely hope that together Towards Success and Away from Failure
will lead you away from that which you seek to avoid and
towards that which you hope to attain. That's what good self help books should do.

---
What's included in Away from Failure?
Like Toward Success, Away from Failure covers a wide range of topics in 179 pages (print length.) This volume is another essential tool for your belt.
Take a look at the contents table below so you can see exactly what's included:
Chapter 1             Introduction
Chapter 2             Fear, hesitation & loss
Chapter 3             Anxiety and panic attacks
Chapter 4             Phobia cures
Chapter 5             Stress
Chapter 6             Fatigue
Chapter 7             Temper tantrum
Chapter 8             Pride
Chapter 9             Worry
Chapter 10           Low self esteem
Chapter 11           Stage fright
Chapter 12           Instant mood lift
Chapter 13           Obsessive Compulsive Disorder (OCD)
Chapter 14           Weight loss
Chapter 15           Stop smoking
Chapter 16           Getting over your past
Chapter 17           Chronic pain management
Chapter 18           Surviving a recession
Chapter 19           Grief
Chapter 20           Rage
Chapter 21           Drug addiction
Chapter 22           Breaking up
Chapter 23           Domestic violence
INSPIRATIONAL & SECRET TEACHERS
Chapter 24           Bob Proctor
Chapter 25           Dr Stephen R Covey
Chapter 26           Dr John DeMartini
Chapter 27           Jack Canfield
Chapter 28           Michael Bernard Beckwith
Chapter 29           Joe Vitale
Chapter 30           John Assaraf
Chapter 31           Bill Harris
Chapter 32           Lisa Nicholls
Chapter 33           Hale Dwoskin
APPENDIX            Some NLP terms briefly explained

---
Bonus section

I've included a free bonus section in Away from Failure to enable you to learn about the Inspirational and Secret Teachers from best selling author Bob Proctor to Life Coach Lisa Nicholls.
---
In which formats is Away from Failure available?

Away from Failure is available to download as a PDF and on Kindle so you can purchase it in whichever format you prefer.
If you buy the Kindle version of the book you don't have to have a Kindle to read it on. If you have a smart phone you can download the Kindle app which will enable you to read my ebook or you can download free Kindle for PC so you can access Kindle books on your computer.
Alternatively you can purchase a PDF version of the book for the same price and of course then you can print it out if you choose.
---
How do I get Away from Failure?


---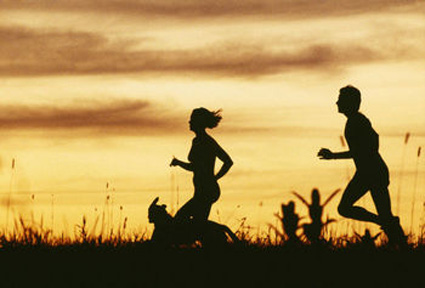 Further info about buying Away from Failure
(If you live in a different country from the US or UK and want to purchase a Kindle version you can either open a new tab, bring up the Amazon store for your country and then search for Away from Failure by Barry Baines or
Click one of the Kindle download text links above. When the Amazon page opens look for the green box on the right and click it. This will redirect you to the Amazon store you can purchase from. You may then need to search for Away from Failure by Barry Baines.

On the right of the Amazon page click buy now with one click and you're done.
If you prefer you can purchase a PDF version of Away from Failure. Click the add to the cart button and then you can check out with Paypal. (Please note you do not need a Paypal account to check out with Paypal.)
---
I hope you'll agree that Away from Failure and Towards Success are good self help books. I'd love to hear what you think of it.
Thank you for visiting The Secret of Mindpower and NLP website. It is my hope that it will open up for you a whole new world.
Best wishes
Barry
Barry Baines is author of the good self help books Towards Success and Away from Failure
---
Frequently bought together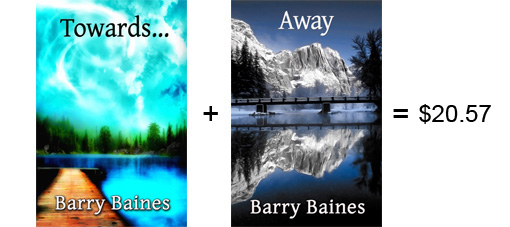 Also available on Kindle from Amazon.

---
Return from Good Self Help Books to
The Secret of Mindpower and NLP Home

---
Return from Good Self Help Books
to Best Self Help Books

---
Return to Site Search & Contents Page
The Secret of Mindpower & NLP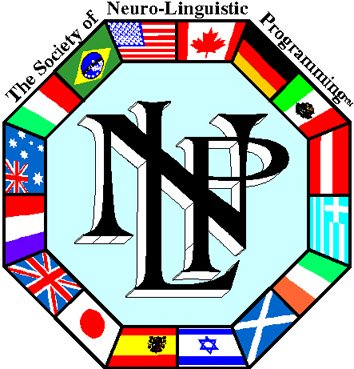 ---