Hi



Welcome to an additional Autumn Newsletter of The Secret of Mindpower & NLP.

As promised in our last newsletter, we have added to the NLP pages with specific interventions involving visualisation, perceptual positions, spatial anchoring, the swish pattern, association and dissociation and Richard Bandler's Godiva chocolate pattern.

The site continues to grow and we are pleased to see the techniques we explain and our messages of hope and inspiration continue to reach visitors from all around the world who read thousands of pages daily.

Keep spreading the word and help us to grow universally.

If you are reading this newsletter for the first time and haven't previously subscribed to it, please visit the Secret of Mindpower & NLP now in order to do so. We promise we won't contact you for any other purpose and neither will be pass your details elsewhere.

You might also like to consider visiting our Facebook page and following us on Twitter . Please remember to Like our Facebook page.

You will find in these pages everything from how to gain self-confidence to public speaking and acquiring health, wealth and happiness.

Please let us know what you would like to see on the website by posting a note to our Facebook page and we will do our very best to provide it.

And please let us have your inspirational and motivational stories. If we publish them on our website, we will happily credit the story to your name.
NEW – Your Genius Within – another top self-help ebook
Allow me to guide YOU to discover your own genius within, and soon your genius will be uncovered.

Whatever you believe now, no-one was born knowing they were a genius. Each and everyone of them discovered that ability within themselves.

But the good news is this. You don't have to do it on your own. I am here to help you. So take full advantage.

And if you don't have a Kindle, you can still benefit because as with my other books, I have arranged for you to be able to download it as a PDF direct from the website so that you can view it electronically anywhere.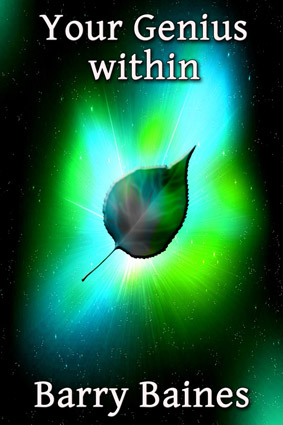 Time is rapidly running out to enter our ...
Free Online Competition – closing date 31 October 2013
Free Online Competitions You have just a few days to take part in this easy-to-enter competition.

So enter our Free Online Competitions now to stand a chance of winning an Amazon Gift Voucher to the value of $100 US. And there is the added bonus that best entries stand a chance of being published on the website.

The subject is simply "Me and my body shape". Whatever it is, I am sure you can write something interesting about it and stand a chance of winning the prize.

From the beginning of next month watch for ...
New Free Online Competition opening on 1 November 2013
Keep a lookout for the brand new competition which will begin as soon as the other closes. For now the subject is top secret but you can be guaranteed of a simple entry process, good prizes and yet another chance to be published.
Our New Front Page
Our attractively redesigned front page is proving very popular and makes it even easier to navigate our huge website.
Personal 1-1 On-line Coaching - Coming Very Soon
We intend to launch our personal 12 month on-line COACHING programme immediately after Christmas, and as there will be opportunities for you to raise significant queries with me during each month of the programme, the uptake is bound to be very high.

It follows, therefore, that as I will be personally answering your questions there has to be a limit to the number of people we can enrol at any one time.

As a recipient of this ezine, you have an advantage over others because you now have the opportunity to REGISTER YOUR INTEREST NOW.

By doing so, you will GAIN PRIORITY.

Registering your interest does not commit you in any way, but it does give you a one-sided advantage.

Register your interest NOW by sending an email to Victoria@the-secret-of-mindpower-and-nlp.com and copy and paste this message:

"Hi Victoria, I wish to be among the first to register my interest for Barry's personal online coaching course. I understand there is no obligation on my part, but please let me have full details as soon as they are available."

Make sure you add your full name and email address.
Most popular pages
Of our very many website pages, among the most popular are:

How to do self-hypnosis , NLP techniques for fear, mental blocks and hesitation , Conversational Hypnosis , Become a genius and Embedded commands
Recently added pages include:
Godiva Chocolate
The seductive nature of Godiva Chocolate from which this technique takes its name, will motivate and inspire you to get over your hurdle and achieve your ambition.
Spatial Anchoring
Spatial anchoring in conjunction with a well-formed outcome and use of the time line will break the deadlock and spur you into action to achieve your desired result.
Swish Pattern
The swish pattern, an NLP secret, is a useful and powerful intervention to change unwanted feelings or habits into desired ones.
Make sure you read also:
Get the life you want
Get the life you want … and remember that besides the many free articles on this website, the incomparable NLP co-founder, Dr Richard Bandler, and the amazing Paul McKenna are holding a fantastic two day seminar in London on the very subject.

I am going to be there. It is fantastic value for money and I cannot recommend it too highly. Even if you have to catch a plane, pull out all the stops to get there. I look forward to meeting you!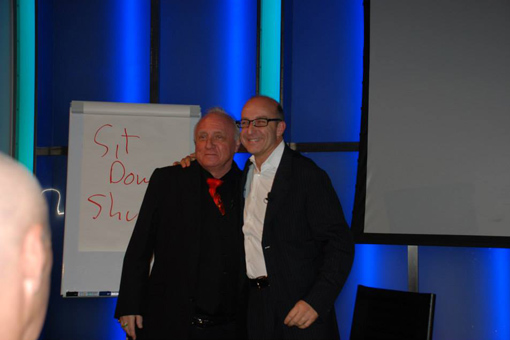 Inspirations Blog
Keep a close eye on Inspirations Blog for the most recent additions and amendments to the site.
Next Time
Next time we shall be revealing details of the membership scheme and officially launching the personal on-line coaching programme.

In the meantime, decide to be happy and enjoy your life. The choice is yours alone.

With very best wishes for your success.

Barry

www.the-secret-of-mindpower-and-nlp.com

23 October 2013