Hi



Welcome to the March 2014 Newsletter of The Secret of Mindpower & NLP.
Free self-confidence video - KEEP WATCHING
You will be able to gain access to my free video about self-confidence within the next two or three weeks. Keep watching the Home page of The Secret of Mindpower and NLP. As soon as you see my video introduction of the website from London, England, you will know the self-confidence video is available.

Just follow the simple instructions and you will be able to get instant access completely free of charge, no strings attached.
Pathway to Success - On-line coaching course
I can announce also that I have now recorded the five weekly modules for this on-line coaching course to show you how to get the success you want and deserve.

Each module is approximately half an hour in length so it is not too much to absorb in one go. I show you how to determine the important things in your life, to know what it is that you want and the ability to identify it when you have it.

You will learn how to establish goals, be proactive and overcome obstacles to success and, finally, we shall deal with creativity and strategies.

I will show you what I have done in my life and how others have done the same to achieve success. It is all very straightforward and is something that you can do too.

You don't need any special ability or to have come from a privileged background. Success is there for the taking if you watch the videos and do as I say.

The information contained in this course is, of course, extremely valuable and there is a cost attached to it. However, subscribers to this newsletter on the date that the course becomes live sometime around Easter will receive a whopping 50% discount as well as added bonuses!

When you enrol on this course you can watch your life take off.
Your free copy of Away from Failure but ACT NOW!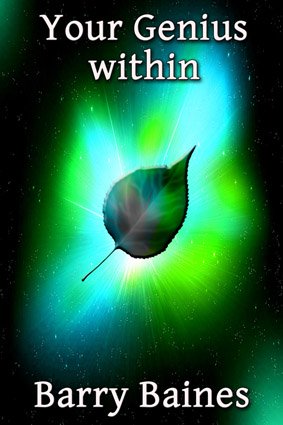 Following the success of our last promotion when we offered a free electronic copy of Towards Success, we are now able to make a similar offer of its sister volume, Away from Failure. Again, it is time limited so you will need to act quickly to take advantage of the offer.

Buy a copy of Your Genius Within by Barry Baines from any online or retail seller and send a copy of your receipt by email to info@the-secret-of-mindpower-and-nlp.com by midnight on 31 March 2014.

Just attach the receipt, provide your email address and in the message section just write "Free ebook". We will then arrange to let you have a free copy of Away from Failure.

Don't forget – this offer expires at the end of March so don't delay – ACT TODAY!

Your Genius Within is now available in paperback from online bookstores around the world including Amazon and Barnes & Noble. There is also an Amazon Kindle version, and, if you prefer, you can download a PDF version direct from our website.

By the time you have finished reading it, not only will you have discovered your own genius and how that can change your life, but you will be inspired by geniuses through the ages who have suffered, very often, deprivation, sadness and shortness of life but still succeeded.

Find a way of getting hold of this book with its inspiring stories and change your own life for the better.

If you are reading this newsletter for the first time and haven't previously subscribed to it, please visit the Secret of Mindpower & NLP now in order to do so. We promise we won't contact you for any other purpose and neither will be pass your details elsewhere.

Our Facebook page also continues to grow and now has over 6,600 likes. If you haven't done so already, would you please add your own "like".

Remember also to follow us on Twitter You will have seen that recently we have added some longer blog posts with free tips and information directly to our Facebook page.

Please let us know what you would like to see on the website by posting a note to our Facebook page and we will do our very best to provide it.

And please let us have your inspirational and motivational stories. If we publish them on our website, we will happily credit the story to your name.
Your problem page
We shall also be launching soon a new page so that you can tell us and our readers about your problems. We shall do our best to help but you may also benefit from the opinions of other readers.

Your queries and problems will be published anonymously so they will be completely confidential.
Free Online Competition "My Finest Moment" – closing date 31 March 2014
The closing date is rapidly approaching for our easy-to-enter

Enter our Free Online Competitions now to stand a chance of winning an Amazon Gift Voucher to the value of $100 US. And there is the added bonus that best entries stand a chance of being published on the website.

We all have a time in our lives which we consider to be our "finest moment". Let's hear about yours. Have a look at the competition page, write and tell us all about it. By the spring that prize may be winging its way to you.

Remember - the days are running out!
Recently added pages include:
The Secret of Mindpower and NLP Media Section Here you will find details of our recent media coverage and members of the media will be able to contact us for press and television interviews about blog posts featured on this website or our sister website at: www.barrybaines.co.uk blog posts Advantages of Time Management The advantages of time management may be evident to most, but do they accord with your personal hierarchy of values? Whatever is top of that hierarchy will always have precedence for you.
Guest blog post
Check out my guest blog post about mastering your own destiny at 7 Speed Reading
Finally, don't forget to read:
Get the life you want
Get the life you want Dr Richard Bandler, and the fantastic Paul McKenna are holding an amazing two day seminar in London on this subject on 17 and 18 May 2014. Discounted tickets are still available for a short period but act now: Get the life tickets I am booked to be there. It is fantastic value for money and I cannot recommend it too highly. Even if you have to catch a plane, pull out all the stops to get there. I look forward to meeting you!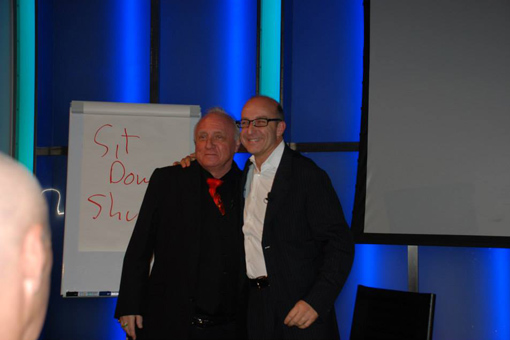 Inspirations Blog
Keep a close eye on Inspirations Blog for the most recent additions to the site.

I shall be in touch again soon with latest developments and to tell you how to remind you about the free video I mentioned, more information about the online coaching course and more freebies.

In the meantime, here's to your success and happiness

Barry

www.the-secret-of-mindpower-and-nlp.com

March 2014