NLP Language Patterns

Deletion - an NLP secret
NLP Language Patterns - you have already read in the basic discussion about the Meta Model  - are designed to help an individual enrich his or her impoverished model of the world (Bandler & Grinder).

They enable people to challenge the generalisations that they apply. 
In that way it is possible to show them how they limit their own understanding. 
Additionally, it enables us to recover information that has been omitted from the surface structure.
---
The warning message we sent … was a calculated ambiguity that would be clearly understood
Alexander Haig
---
Well Formed Structures
Well-formed sentences from an NLP perspective will be well formed in English; contain no transformational deletions or unexplored deletions; contain no nominalisations; contain no words or phrases that lack a referential index; contain no incompletely specified verbs; contained no unexplored presuppositions.


It is unnecessary to memorise the technical jargon of NLP, but more important to be able to recognise the patterns and be able to respond to them appropriately.

NLP Language Patterns – deletion
We filter many thousands of pieces of information in a very short space of time. We selectively delete language in our communication to leave others to fill in the gaps. We often omit nouns and verbs. That, in itself, will often lead to misunderstanding.

Examples of simple deletion
A simple deletion is one with missing or insufficient information:

"I have been travelling"

Questions to ask: Where have you been travelling? When did you travel? How did you travel? Were you alone or with another or others?

"Listen"

Question to ask: To what?

"You are so good"

Questions to ask: At what? How do you know I am so good?

"I don't know"

Questions to ask: Don't know what? How do you know you don't know?

"I hurt my arm"

Questions to ask: Which arm? How did you hurt it?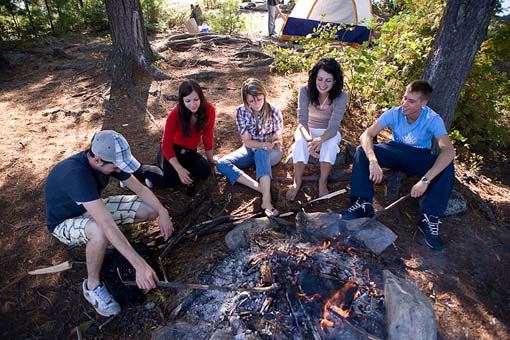 Deletion and lack of referential index
"She is not liked"

Questions to ask: Who precisely is not liked? By whom is she not liked? How do you know she is not liked?

"They arrived late"

Questions to ask: Who arrived late? How late?


Comparative deletions
It is important to state what is being compared. Advertisers are very good at comparative deletions.

"He is better than I am"

Questions to ask: Who is better than you? How is he better than you? At what is he better than you?

"ABC washing powder is 50% better"

Question to ask: Better than what

"Z vacuum cleaner is more efficient"

Question to ask: More efficient than what?


Unspecified verb
"It is causing problems at work"

Questions to ask: What is? How specifically? What sort of problems? Whose work? How do you know?


Nominalisations
This occurs where a verb has been turned into a thing or an object so meaning is lost.

"I need more respect"

You cannot pick up respect physically or put it in an envelope or a box.

Questions to ask: From whom? How would you know if you had it? How do you know you don't have it already?

You might like at this stage to read about the Meta Model, Distortions and Generalisations.

---
---
Don't miss my latest articles on NLP techniques. Keep up to date with new additions to the site when you subscribe free to Inspirations.
As a bonus for subscribing you'll receive the first three chapters of my book Towards Success, where you can learn more about NLP techniques, from Anchors to Modelling, and my 50 favourite inspirational quotations.
---
Return from NLP Language Patterns - Deletion to
---
Return to Site Search & Contents Page
---
---
---
---


---